National Football League
National Football League
Crowded house of backups behind Eagles QB Vick
Published
Aug. 16, 2012 10:57 p.m. ET

Michael Vick is healthy. He appears ready to tackle his fourth season with the Eagles. And all signs are pointing to another standout season for the veteran quarterback.
But what about his backups?
That was one of the questions being bandied about practice on Thursday, as the Eagles (No. 8 in the AP Pro32) returned to their training complex in Philadelphia - after training camp at Lehigh University - and continued preparations for Monday's preseason game vs. New England.
There are plenty of options, of course. Philadelphia has Trent Edwards, Nick Foles and Mike Kafka on the roster. But Kafka has an injured hand and won't play against the Patriots. Coach Andy Reid said Foles will be No. 2 on Monday, while Edwards is No. 3.
For now.
The team has high hopes for Foles, a rookie who threw for 4,334 yards and 28 touchdowns in his final season as an Arizona Wildcat. He averaged 361.2 yards per game last year, and finished with 14 interceptions.
''Well, listen, I think what you look at with any rookie is, are they getting better every day? He seems to be doing that and is more comfortable,'' Reid said. ''We've got a load of plays in for him and he's able to recite those properly. Now it is just making sure he's got everybody down and that comes with reps.
''But I would tell you we knew he was smart coming in and he hasn't disappointed us in that area. He's a pretty sharp kid, very diligent, works hard, and all of those things.''
In a 24-23 win over Pittsburgh to open the preseason last week, Foles was 6-of-10 for 144 yards and two touchdowns.
''His poise has really impressed me, his decision-making obviously, and he has a big-time arm,'' Vick said. ''Nick has all the ingredients to be a great quarterback in this league. It may take some time, it may not. He has all the intangibles of what it takes.''
Edwards was 12-of-20 with one touchdown pass in the win over the Steelers. A third-round pick out of Stanford by Buffalo in 2007, Edwards certainly has the edge in experience. He's appeared in 37 NFL regular-season games.
''He's got a great attitude throughout this whole thing even when he wasn't getting many reps. I really think what it's done is allowed him to get his arm back slowly as opposed to jumping in and wearing that thing out. Every day it looks like his arm has gotten a little bit stronger,'' Reid said. ''He's got a little bit more workload and added a little bit more the next day and so on to where now he's back to where he can function at a very high level throwing the football.
''I think that's a plus for him.''
Kafka threw for just 107 yards last season in Philadelphia, but was 7-of-9 in a 35-31 loss to Atlanta in which Vick was injured on Sept. 18.
''There's a chance he is ready for the last preseason game. There's a chance there,'' Reid said. ''It looks like (the hand) is healing well and it hasn't displaced at all and that was one of the concerns. There's that chance. It is a little bit of a stretch, but we'll see. That is something that the doctors will continue to look at.''
So, it's clear Reid has plenty to say about all three.
Vick, too.
''With this group, first off they're a great group of guys. I enjoy coming to work and being around them every day. I enjoy their work ethic and the hard work that they put in,'' he said. ''They're building their craft. One thing we all do right now is compete. I respect them because they're coming in, putting in the hard work, and trying the best they can in order to be the best that they can be. That's all you can ask for.
''As long as we all continue to compete with one another every day and every game, we should continue to make progress.''
When the Eagles open the regular season vs. Cleveland on Sept. 9, they will put a four-game winning streak on the line that ended the regular season last year. Clearly, though, there are bigger plans for this team than last year's 8-8 finish, and Foles is happy to be a part of the quest.
''Really, I'm just approaching everything the same as I always have. I'm trying to get a little better every day,'' he said. ''We have a lot of talent, so it's really just more reps and getting a chance to run more plays.''
On Monday, he'll get his chance.
---
Online: http://bigstory.ap.org/NFL-Pro32 and http://twitter.com/AP-NFL
---
---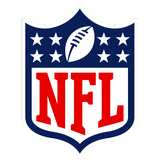 Get more from National Football League
Follow your favorites to get information about games, news and more
---