National Football League
National Football League
Cowboys poised for playoffs
Published
Nov. 13, 2012 12:00 a.m. ET

Before the 2012 NFL season started, I picked the Cowboys to qualify for the playoffs as one of the NFC's two wildcard teams.
Naturally, I heard about it.
"Your obsession with the Cowboys and blatant man-crush on Tony Romo is not only disturbing, but it's clouding your judgment. You happen to be one of my favorite NFL writers, but the odd love affair you have with Romo keeps you from becoming great," wrote Tony C. from Bethlehem, Pennsylvania.
"The Dallas offensive line couldn't stop a JV defensive line. This team isn't winning six games dude," wrote Brad P. from Orlando.
"Are you on Jerry's payroll? I don't get it. You pick them every year. Year after year. And they let you down ever year. You're like a spurned lover. Just let go. You'll feel so much better once you do. This is coming from a Cowboys fan!" wrote Kyle in San Antonio.
Well, we're 10 weeks through the 2012 NFL season, the Cowboys are 4-5, and I've got a proclamation to make…
This team's going to the playoffs.
Hear me out before you click the "X" box on the top of your web browser.
In their first nine games of the season, the Cowboys faced the defending Super Bowl champion Giants twice, lost games in Atlanta, Seattle, and Baltimore (three teams with a combined 14-0 record at home), and beat the 5-4 Buccaneers.
I'm looking at the rest of the Cowboys' 2012 schedule, and I'm telling you this without any "clouded judgement" or "spurned lover" emotion — this team's going to run the table and make the playoffs.
Dallas has seven games left. Five of those seven games are being played at home. The two road games are at Cincinnati in Week 14 and at struggling Washington in Week 17. Winnable games. Very winnable.
Take a deeper dive and you'll get on board the "playoff-bound Cowboys" train.
They've got the 2-7 Cleveland Browns in Cowboys Stadium on Sunday, the 3-6 Redskins on Thanksgiving, and the unrecognizable Philadelphia Eagles at home the following weekend. Three home games. Three horrendous football teams. Add in a quarterback with a career 20-3 record in November and that equals a 7-5 team entering the final four games of the season.
The rest of the schedule is as follows:
Week 14: at Cincinnati
That's a win, right? Let's say that's a win. 8-5.
Week 15: Pittsburgh
The Cowboys have been historically dreadful in big December games at home in the Romo era. The heartbreaking loss to the Giants on Sunday night last season (just dive, Miles Austin … just dive), the Saturday night loss to the Ravens a few years back … I know. I know.
But this December, things will be different. And in my blue and white "Romo rules the world" dreamscape, this team will just find a way against the Steelers on December 16th.
Win. 9-5.
Week 16: New Orleans
The Cowboys spoiled the Saints' perfect season on a Saturday night in 2009. Sean Payton's name has been in the Dallas/Fort Worth ether for years. Drew Brees is from Texas. Who knows? The way New Orleans has played of late, this one could have serious playoff implications. It's going to be a shootout and I'm taking the 'Boys.
Week 17: at Washington
At this point, the 'Skins will be limping into the offseason. This one's a win, too.
Put it all together and you're looking at an 11-5 squad, a playoff team, and possibly, a division champion.
You might as well book your trip to Dallas for that home playoff game in early January.
I trust Jason Garrett's fourth quarter game management skills, Tony Romo's ball security, and the humble non-meddling owner's ability to take a back seat when necessary.
In short, I stand behind my August prediction.
How about 'dem Cowboys?
And now on to my picks …
Week 10 record: 7-6-1 2012
Overall record: 83-62-1
WEEK 11 CHEAT SHEET TRIVIA QUESTION OF THE WEEK:
Buccaneers rookie Doug Martin has 858 scrimmage yards in his past five games, the most by rookie in a five-game span since which former AP Offensive Rookie of the Year winner?
See below for answer.
Week 11 Fantasy Football Waiver Wire Pickup: Laurent Robinson, Jacksonville, WR
Thursday night
Miami at Buffalo: When you're a young team with a first-year head coach and a first-year quarterback, you're going to lose games like the Dolphins lost to the Titans last Sunday. That's not just fancy cliché ex-jock talk (I'm not fancy, I don't use clichés, and I'm not an ex-jock). Look at the 2008 Matt Ryan/Mike Smith Falcons, the 2008 Joe Flacco/John Harbaugh Ravens, and the 2009 Mark Sanchez/Rex Ryan Jets. Atlanta lost 24-9 to Carolina in '08, the Ravens lost 31-3 to the Colts, and the '09 Jets lost 31-14 to New England. Guess what? All of those first-year coach/QB combinations won their next games after those losses. So will Miami.
The Pick: Dolphins 27, Bills 23
Sunday 1 p.m. ET
Arizona at Atlanta: The Falcons could have beaten New Orleans last weekend in the Superdome. The chances were certainly there. Michael Turner, a one-time great back who now appears to be running in one of those "Tough Mudder" competitions every time he touches the ball, couldn't pick up one yard on three different occasions on the opponent's goal line. The running game, or lack thereof, could haunt Atlanta come January. It won't on Sunday. As for Arizona … why did they draft a wide receiver with the 13th overall pick in the draft, again? PLEASE TAKE AN OFFENSIVE TACKLE NEXT APRIL. Or, at least consider it.
The Pick: Falcons 26, Cardinals 20
Cleveland at Dallas: Last week, the Cowboys became the first team in NFL history to score touchdowns via interception, punt return and fumble return in the same quarter since the 1966 49ers. This incredible factoid led me to do some research on the '66 Niners. Apparently, they went 6-6-2. Yes, 6-6, and TWO. Two ties? It happened. Then again, this was in the '60s. Times were very, very different back then. For example, the Browns were a competitive and respected NFL franchise.
The Pick: Cowboys 30, Browns 17
Green Bay at Detroit: There's been a lot of press around the Packers' current four-game winning streak and that's all good and well. But those wins over Jacksonville and Arizona aren't what will ensure them a playoff game played in Lambeau Field come January. Their season comes down to the seven games left on their schedule. The Packers begin a stretch of five division games in seven weeks Sunday at Ford Field. The Lions haven't been great this year — I know that — but I keep picking them, anyway. This one's part "gut pick," part "Calvin Johnson is going to go bonkers on Sunday." Upset special. Give me Detroit.
The Pick: Lions 34, Packers 30
Cincinnati at Kansas City: Lost in all the Ben Roethlisberger injury news on Monday night (Was Rick Reilly the first, second, or third person to tweet that he saw Roethlisberger shrug and mumble on his way out of the locker room? The sports media treated that one like it was the Petraeus scandal on Tuesday) was the tremendous effort out of the Chiefs defense. Kansas City seems to be able to play up to their competition, giving both the Ravens and Steelers good fights and beating the Saints in New Orleans. Home against the mediocre Bengals at 1 p.m. ET? Well, they've got absolutely zero chance of winning a game like that.
The Pick: Bengals 37, Chiefs 23
New York Jets at St. Louis: I wrote this column, titled "New York Jets set up for failure in 2012" about the Jets on July 31st. I was way off. I thought the Jets would win five or six games this season. They won't. Brian Schottenheimer and Wayne Hunter get the last laugh in this one. Forget the Tebow talk. That's so October. Crank up the Greg McElroy talk on Monday.
The Pick: Rams 24, Jets 13
Philadelphia at Washington: Nick Foles! Riley Cooper! Jake Scott! Bryce Brown! Some other guys! Ladies and gentlemen, your 2012 "Dynasty" Eagles. Washington's been in a rut of late, losing three straight before their bye week. The Philly offense should be the perfect cure to their ills. Expect turnovers. A whole lot of 'em.
The Pick: Redskins 27, Eagles 17
Tampa Bay at Carolina: At first glance, this one has "TRAP GAME" written all over it. It's in caps, it's in size 48 font, and it's in bold. Tampa's getting a little national attention, they've won three straight games, and the Panthers are just the type of team to bring them stumbling back down to Earth with a 34-7 blowout. If there was a different coach roaming the sideline for the Bucs, I'd take Carolina. But I know Greg Schiano. Greg Schiano is not going to let this team get too high on itself. Get aboard the Tampa train, folks. It's not too late. They'll win this one in dramatic fashion — Connor Barth comes through with a field goal in OT.
The Pick: Buccaneers 30, Panthers 27 (OT)
Jacksonville at Houston: Get a good look at this Jaguars team while you can, because I think it's one of the last times we'll see most of these guys together. GM Gene Smith, head coach Mike Mularkey, quarterback Blaine Gabbert and even the city of Jacksonville may not be associated with the Jaguars in the very near future. My picks for replacements? I want Mike Lombardi, a wonderful talent evaluator and the biggest "Homeland" fan I know, as the GM. I want Bill Cowher as the head coach. I want Michael Vick as the QB. And I want … London as the city. Shake it all up. With Shahid Khan as the owner? Anything's possible.
The Pick: Texans 27, Jaguars 17
Sunday 4 p.m. ET
New Orleans at Oakland: In their last two games, the Raiders have given up 97 points. As a point of comparison, the San Francisco 49ers, Oakland's rivals from across the Bay, have given up 127 points on the year. I loved Anquan Boldin's reaction to Oakland corner Joselio Hanson celebrating over him after breaking up a pass in a 48-20 game. He pointed to the scoreboard. I know it's not entirely the players' fault, but Oakland's D is banged up, rudderless, and very, very young. That's not a good combination with Drew Brees coming to town.
The Pick: Saints 37, Raiders 23
San Diego at Denver: I watched Norv Turner's postgame press conference on Sunday and I have an admission: I liked it. A little fire from Norv! I already wrote in Week 6 that the Broncos weren't going to lose another game this season. I can't back away from that prediction now, but I do think the Chargers keep it close. So, there's that, Bolts fans!
The Pick: Broncos 27, Chargers 23
Indianapolis at New England: Who would have thought a Patriots-Colts game would be more intriguing after Peyton Manning left Indianapolis? Brady and Manning have gone up against each other 13 times in their careers. This is the first time Brady is facing Andrew Luck. If the playoffs were to start today, both of these teams would be playing in the wild-card round. A few wins here, a few losses there, and this could very well be a playoff preview. I know this sounds ludicrous, but I can't see the Patriots defensive backfield stopping Luck. Upset special, No. 2. Give me the Colts. And on Monday, expect a whole bunch of "Is Andrew Luck the MVP?" chatter.
The Pick: Colts 34, Patriots 28
Sunday night
Baltimore at Pittsburgh: The big stat that ESPN and the NFL Network have been floating around this week is that Pittsburgh is 9-5 against the Ravens with Ben Roethlisberger under center and 0-4 without him since 2004. Numbers never lie, but sometimes they tend to exaggerate things. Consider this: In those four losses to the Ravens without Big Ben, the Steelers lost by 3, 6, 3 and 3 points. Not exactly blowout city. The Ravens are a different team at home and on the road this year. They're 2-2 in games played outside of Baltimore, and in those two wins, they were incredibly fortunate to beat bad Chiefs and Browns teams. I know Ben's questionable "with a shoulder" (I always love that), but I'm still taking Pittsburgh. Ravens fans, I ask you to save your emails until after the game, please.
The Pick: Steelers 20, Ravens 16
Monday night
Chicago at San Francisco: There were 614 points scored last Sunday, the second most in NFL history for a single day with 12 games played since October 25th, 1987. On that day there were 628 points scored. If only the Chicago defense knew how to score some touchdowns. I love both of these defenses. Toss in backup QBs potentially getting the nods under center and we could be looking at a low-scoring affair. I think this 49ers team has a real '66 49ers feel to them. Two ties in one season! Yessir. I'm going with another tie for San Francisco on Monday. Why not?
The Pick: 49ers 13, Bears 13
OH, AND BY THE WAY…
1. My old high school buddy Eric Gerstein owns a fantasy football team that includes Michael Vick, Darren McFadden, DeAngelo Williams, Jermichael Finley, Santonio Holmes, Nate Burleson and Randy Moss on its roster. It's quite possibly, the very worst fantasy football team anybody's ever owned in the history of fantasy football. If you're like Eric and are one of the hundreds of thousands of snake-bitten fantasy football owners out there, you'll really appreciate this video.
2. Doug Martin, Mark Barron and undrafted corner Leonard Johnson may get more headlines, but the best rookie on Tampa Bay's roster is Lavonte David. My current pick for defensive rookie of the year, David has recorded 30 solo tackles in Tampa's last two games. He's also re-shaping the image of the NFL linebacker. For years, 230-pound linebackers were considered too small to play the position and moved to safety. David might be the smallest outside linebacker in the league, but he could be the fastest, too. Arthur Brown is a tremendous 225-pound linebacker for No.1 Kansas State. Before Mark Dominik rolled the dice on David last April, GMs would likely pass on Brown because of his diminutive size. Now? I'm not so sure. David's not Derrick Brooks; no one is. But he is pretty darn good.
3. The New York Knicks are currently ranked second in our weekly NBA Power Rankings. I love November.
4. College football is like one giant game of "Six Degrees of Kevin Bacon." Everyone's coached for or against everyone else. But not everyone's been another guy's summer camp counselor. I loved this piece on the unlikely connection between Notre Dame coach Brian Kelly and Miami offensive coordinator Jedd Fisch.
5. Wishing skier Lindsey Vonn the best and a rapid recovery from her latest setback. Vonn's one of the great competitors and personalities in sports today. I have no doubt she'll get back up on the skis and represent Team USA in Sochi, 2014.
WEEK 11 CHEAT SHEET TRIVIA ANSWER: In 1999, Indianapolis Colts running back Edgerrin James topped Martin's yards from scrimmage total in Weeks 7 through 11. Edge!
---
---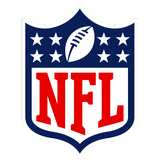 Get more from National Football League
Follow your favorites to get information about games, news and more
---