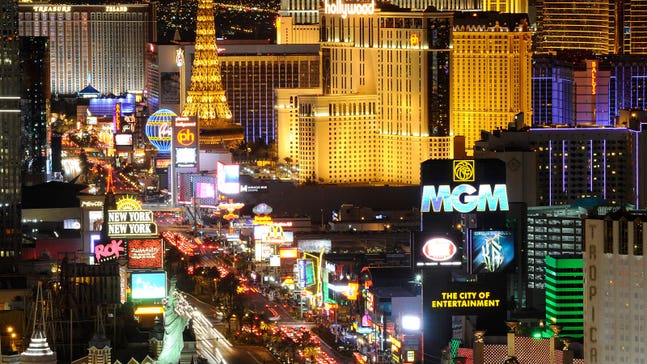 Could proposed $1B domed stadium lure Raiders to Las Vegas?
Published
Jan. 28, 2016 7:17 p.m. ET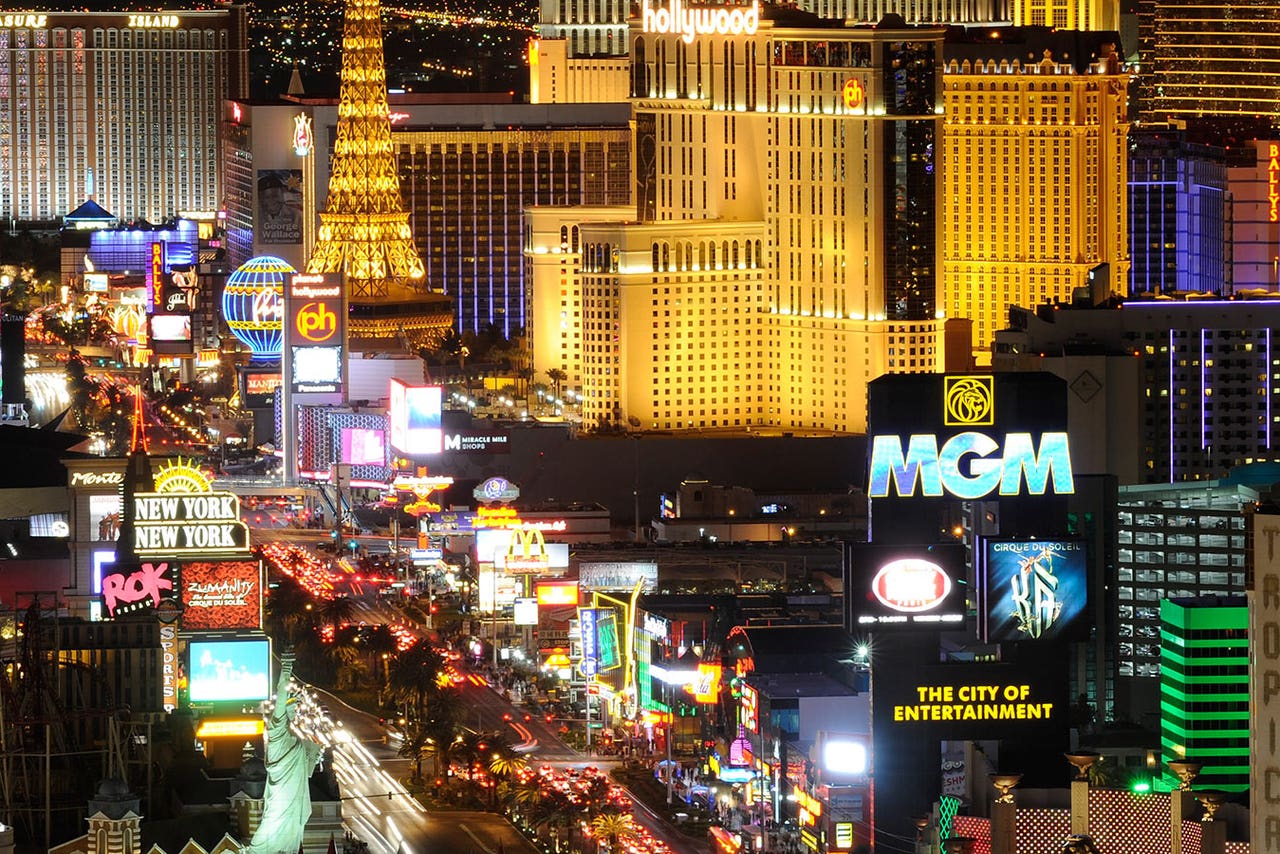 Could Sin City be the NFL's next destination?
The "Las Vegas Raiders" were trending on Twitter on Thursday after a casino giant announced a proposal that could lure the NFL to town.
Las Vegas Sands Corp. is leading a group of investors who are proposing to construct a $1 billion domed stadium on 42 acres, the Las Vegas Review Journal reported. The proposal says that the stadium would sit on land near the University of Nevada, Las Vegas and would serve as the school's football stadium. It even could be tantalizing enough to attract one of the NFL's 32 franchises.
Oakland Raiders owner Mark Davis is planning to meet with Las Vegas Sands Chairman and CEO Sheldon Adelson on Friday, "possibly to discuss stadium details," company officials announced.
The Raiders attempted to move to Los Angeles earlier this month, but were tentatively rejected by the NFL.
"We are moving forward with the stadium concept with or without an NFL team," Las Vegas Sands executive Andy Abboud said Thursday. "We see a lot more opportunities —€" conference championships, bowl games, NFL exhibition football, boxing, soccer, neutral site games, and music festivals. There is an entire segment out there."
NFL commissioner Roger Goodell said at last year's State of the League that he hasn't had any dialogue with officials in Las Vegas about how that could happen successfully. 
This stadium proposal could be a big component in the NFL's consideration of Las Vegas as one of its next home towns. 
Sands spokesman Ron Reese said the casino company envisions a public-private partnership to build a 65,000-seat stadium that could be shared by a professional team and UNLV. The Sands likely would partner with other investors and might seek to draw on public revenue sources, such as hotel room tax revenue earmarked for promoting tourism.
The Raiders have no lease for a stadium for next season after NFL owners earlier this month shot down their plans to move to the Los Angeles area. The team is negotiating a short-term extension with officials in Oakland and Alameda County but also is looking for a permanent new home to replace the outdated Coliseum.
Nevada Gov. Brian Sandoval commissioned a tourism infrastructure committee to screen ideas to attract more visitors and "nothing will move that needle like a new world-class stadium," Reese said in a statement about the development, which was first reported by Nevada political journalist Jon Ralston.
Oakland is trying to arrange a plan to build a new stadium at the Coliseum site but the city has no firm plans or funding in place, even with an additional $100 million pledge from the NFL after the owners' vote earlier this month.
The Raiders have an option to move to Inglewood with the Rams at their new stadium if the Chargers decide to stay in San Diego. Davis also has looked at San Antonio and could look into moving to San Diego if the Chargers leave and he can negotiate a new stadium deal with officials there.
Las Vegas has been overlooked by professional sports franchises because it is home to legalized sports betting. But Reese said Las Vegas now draws more revenue from non-gambling entertainment than betting and fears of match-fixing are outdated.
"This town is about so much more than gaming at this point," Reese said. "We think that stigma is a thing of the past."
UNLV officials sounded an optimistic tone about a potential partnership, but noted that nothing was final. The school recently purchased 42 acres near the urban campus and close to the Las Vegas Strip. UNLV has longed to build a stadium closer to campus than where the Rebels now play at Sam Boyd Stadium, nearly nine miles away.
"If a public-private partnership can be formed that includes the development of a new special events stadium with little or no cost to UNLV — and we have access to use the facility — then it would be of great value to us," UNLV president Len Jessup said in a statement.
Several efforts to bring a stadium to Las Vegas have fallen through in recent years, largely over resistance to publicly financing the projects. The latest ambitious sports venue in the area, the 20,000-seat T-Mobile Arena set to open in April, was privately funded by casino company MGM, a Las Vegas Sands competitor.
Support from Adelson, who's consistently ranked one of the world's richest people, could mean a better fate for the latest proposal.
"Projects like this need a lot of very, very strong leadership — a lot of conviction, a lot of focus, and great resources," said Craig Cavileer of Majestic Realty, the project's development partner. "Certainly Sheldon and his team have proved time and time again that they produce great projects."
The Associated Press contributed to this report.
---
---