Jacksonville Jaguars
Jacksonville Jaguars
Coughlin controls 'all facets' of Jaguars football ops
Published
Jan. 12, 2017 3:34 p.m. ET

JACKSONVILLE, Fla. (AP) If it wasn't clear how much power Tom Coughlin would wield in his return to Jacksonville, it became evident Thursday.
Coughlin's introductory news conference started five minutes sooner than initially scheduled, a you're-early-or-you're-late staple of Coughlin's coaching career. Owner Shad Khan also said Coughlin will have final say on all football decisions, giving him broad authority that includes the draft, free agency, other roster moves and the hiring of assistant coaches.
General manager Dave Caldwell handled those duties the last four years, but his role was seemingly diminished with Coughlin's arrival.
''What enthuses me the most is Tom welcomes the challenge of overseeing all facets of the football operation, and given his roots in Jacksonville combined with his experience and pedigree, there couldn't be possibly anyone better to accept the challenge,'' Khan said.
Three days after hiring them , Khan formally introduced Coughlin as the team's executive vice president of football operations and Doug Marrone as head coach. The old-school combination - both have ties to Syracuse University - should bring a new level of accountability to a franchise that has won 17 of 80 games over the last five years. Marrone replaces Gus Bradley, who was fired in late November amid one of the worst coaching tenures in NFL history.
Bradley came under fire for his record as well as his always-positive approach that focused more on the process of players reaching their best than winning games. Coughlin scoffed at a question about whether more emphasis will be placed on winning. It was his best reaction during an otherwise routine question-and-answer session.
''What else is there?'' Coughlin said. ''What the hell would you be doing this for if you're not going to win games? We're trying to win today. Who's going to get the better lunch? Let's not make any misunderstandings about why we're here. This is all nice and dandy, but winning is what this thing is all about.''
Khan, who hired Jed Hughes of Korn Ferry International to help with the search, interviewed Marrone, Atlanta offensive coordinator Kyle Shanahan, Tampa Bay defensive coordinator Mike Smith, New England offensive coordinator Josh McDaniels and Arizona offensive coordinator Harold Goodwin for the head coaching job.
Coughlin suggested two of those, and the Jaguars ended up picking Marrone partly because Khan didn't feel the team needed a massive overhaul.
''Well, Rome was burnt in a day. It wasn't built in a day,'' Khan said. ''That is something I'm very aware of, that we've been here four years in this last process and there are things here that work. Talent would be one of those, facilities. ...
''So, to me, this was not where you get a stick of dynamite and then blow the thing up. It's a process and we have to keep the things that are working and fix the ones that aren't.''
High on the new regime's to-do list is to change the culture. Coughlin, Jacksonville's first coach in 1995 and a winner of two Super Bowls in 12 seasons with the New York Giants, has some ideas.
''Giving great effort, returning to good, physical football, being a smart team, being a disciplined team, a team that doesn't turn the ball, doesn't beat themselves,'' Coughlin said.
The Jaguars had all sorts of issues in those areas during Bradley's four seasons, which included four years of double-digit losses.
Marrone welcomed Coughlin's control and pending changes, even if it means he has less autonomy than most coaches in piecing together his staff.
''It'd be stupid, I guess, by me, not to talk to Coach about (assistant) coaches,'' Marrone said. ''We're in the process of working on that together, which I'm excited about. He'll mention a name and I'll have someone and we'll be able to discuss that.
''For me, it's a great resource whereas normally you're kind of out there trying to do this all on your own. We're in there doing it together.''
Marrone and Coughlin first crossed paths more than two decades ago. Marrone was an offensive line assistant at the U.S. Naval Academy in 1993. Coughlin was in his final year at Boston College. Marrone decided to contact Coughlin in hopes of getting a job as a graduate assistant. Marrone tracked Coughlin down at the Carquest Bowl in Orlando, getting his hotel room and calling him around 10 p.m.
''I knew I was in trouble right away,'' Marrone said. ''I'm guessing Coach was like, `Who the hell gave out this number? How did this guy call?' ... He said, `Send your resume in and we'll see where we go from there,' and the phone hung up.
''I told Coach, `24 years and I'm finally working for you now.'''
---
For more NFL coverage: http://www.pro32.ap.org and http://www.twitter.com/AP-NFL
---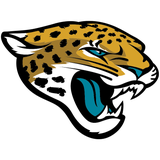 Get more from Jacksonville Jaguars
Follow your favorites to get information about games, news and more
---