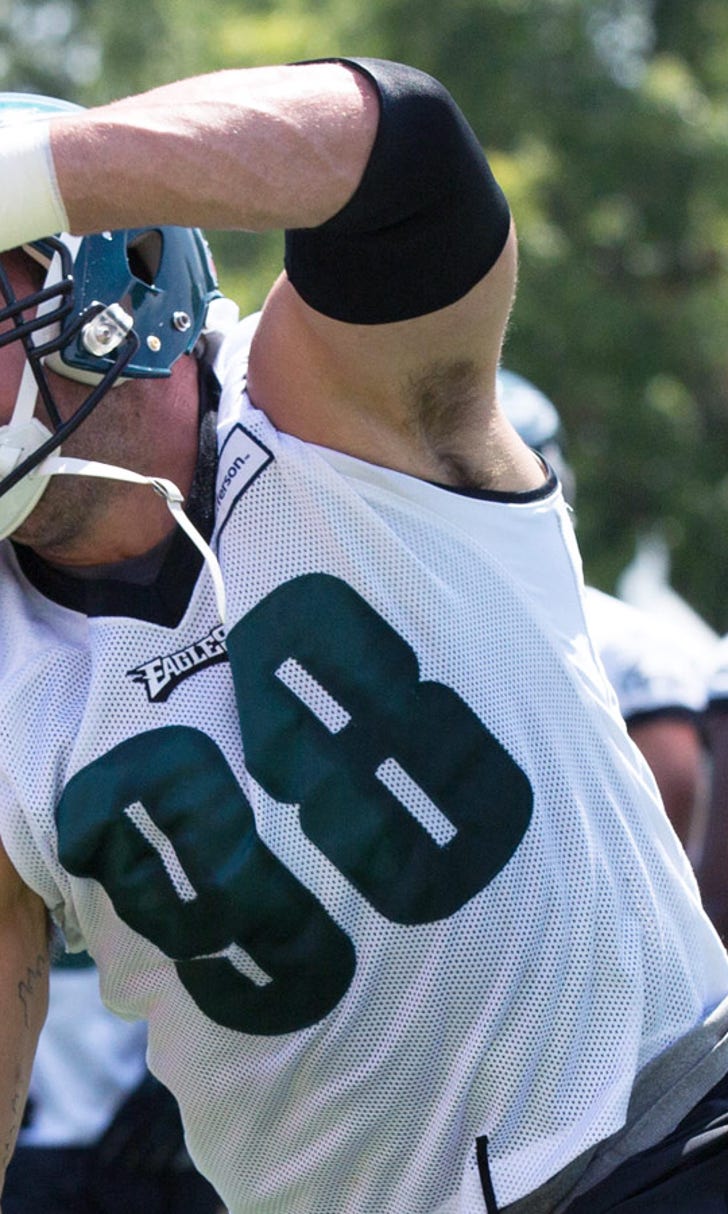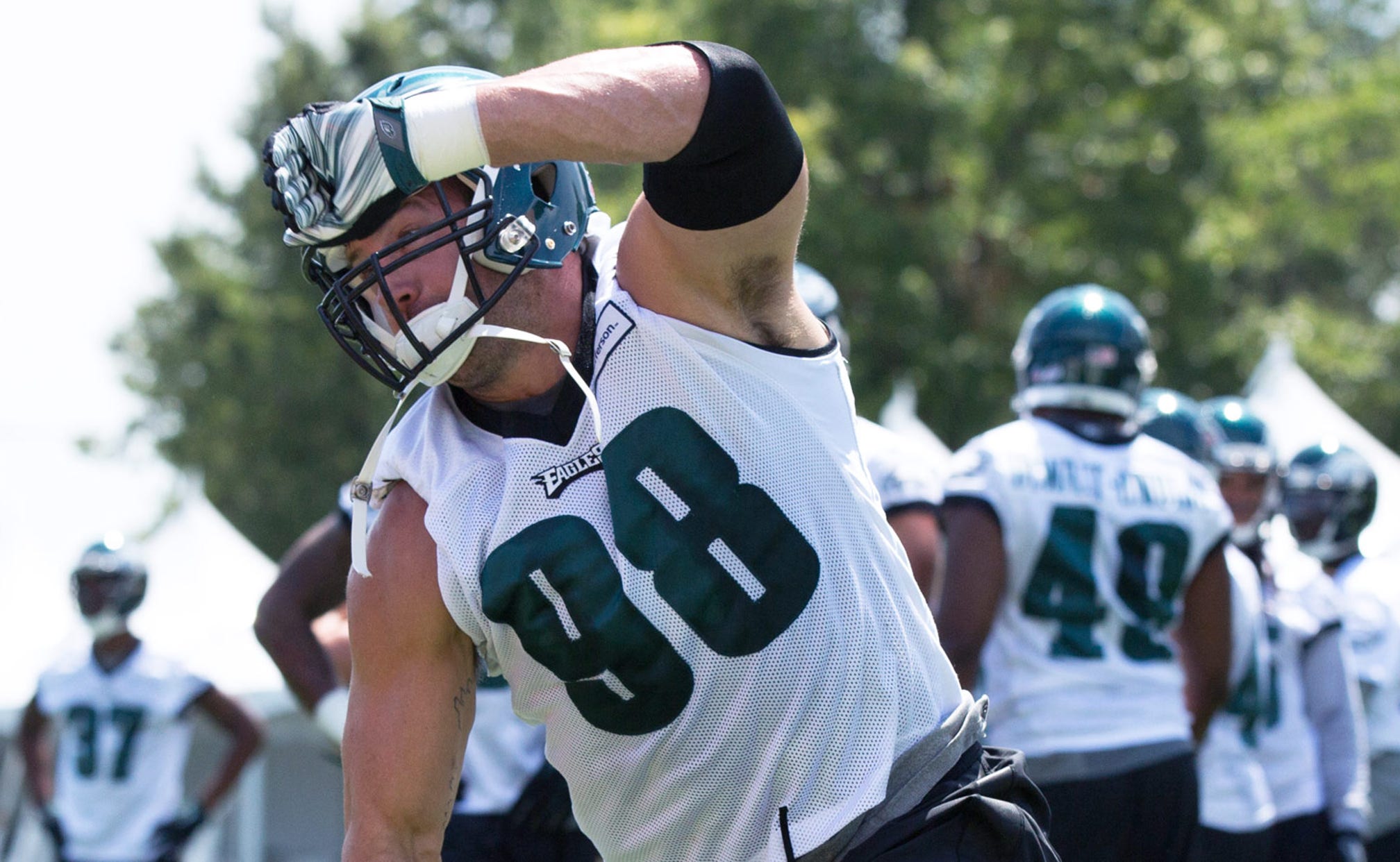 Connor Barwin defends Chip Kelly again
BY foxsports • August 3, 2015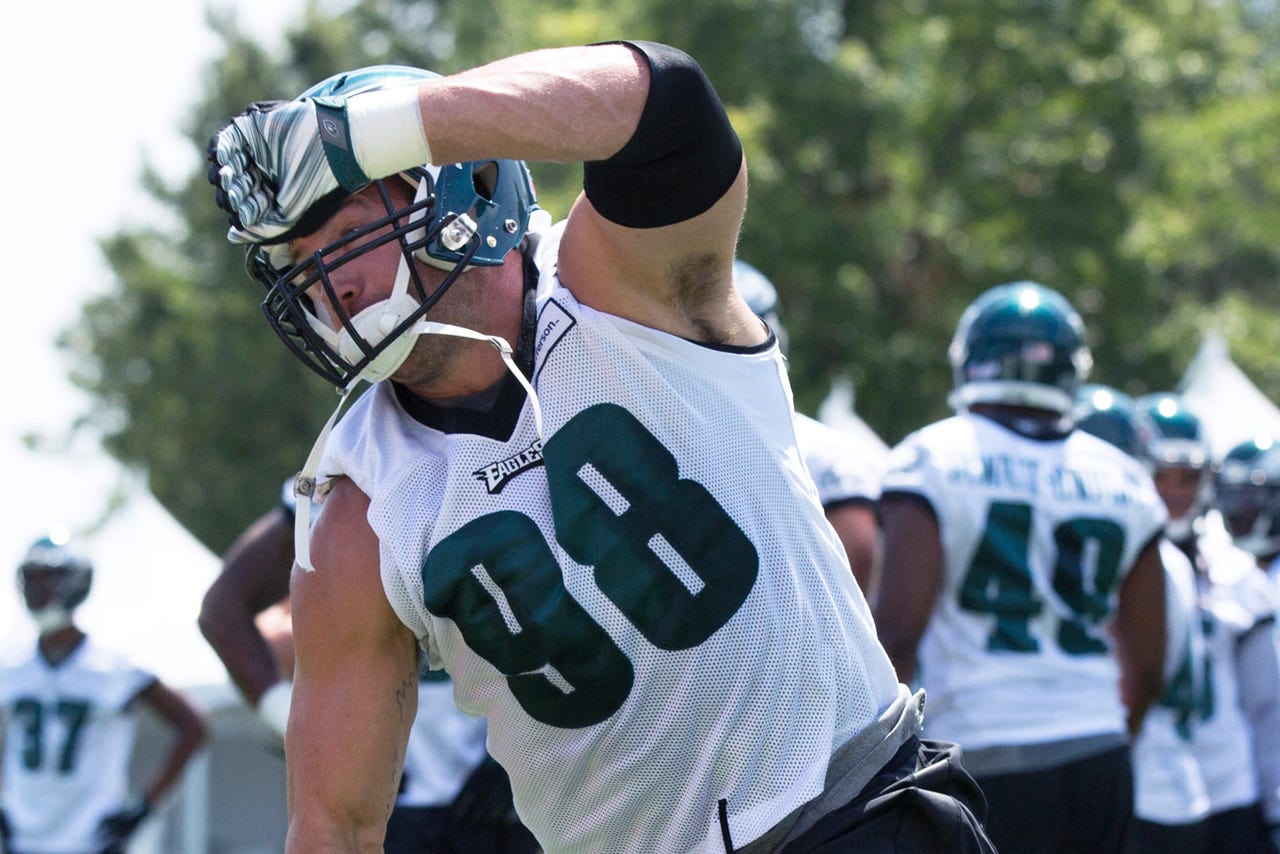 After being traded on Saturday, Brandon Boykin called head coach Chip Kelly hard to communicate with. Outside linebacker Connor Barwin was quick to dispel that notion and come to Kelly's defense.
It seems like every time a former Philadelphia Eagles player take a shot at Chip Kelly, Connor Barwin is there to deny their claims. There have been a lot of accusations against Kelly this offseason, but the most recent one paints him as a difficult coach to play for.
"I think he communicates as much or more than any other coaches that I've played before," Barwin said of Kelly on the 94WIP Morning Show. I think that everybody understands that if you have something to say you can go say it to Chip and he communicates why he does everything he does. So, I feel like he's as easy to communicate as any coach that I've ever played for."
The next question becomes, why are so many players speaking out against Kelly if there is no base to their comments. Barwin has a theory for that, and it focuses on the players who are complaining and not the coach.
"I don't know," Barwin admitted. "There's guys that left here that didn't [say anything]. I don't think Trent [Cole] said anything. I don't think Todd Herremans said anything. So I don't know why those guys said that, but I'm sure the new teams that they're on are never happy that they're still talking about their old team."
With every move, Kelly gets closer and closer to molding a roster complete with "Chip Kelly players". With each move, he also compromises value in order to craft a team in his image. Exchanging all-pro guard Evan Mathis and dominant slot cornerback Boykin for a fifth-round draft pick can only be seen as an extreme loss of value from a purely football standpoint.
(h/ CBS Philly)
---
---