National Football League
National Football League
Concussion has Favre in limbo; Webb preps to start
Published
Dec. 22, 2010 9:56 p.m. ET

As the Minnesota Vikings have been reminded this season, ruling Brett Favre out is never easy.
He managed to make it in Monday night's game after the final injury report declared him out, let alone all the other weeks just this year when his status was unclear until the final hours.
That's why Vikings interim coach Leslie Frazier is still holding a spot in the starting lineup for the 41-year-old, soon-to-be-retired quarterback in case he recovers quickly from the concussion that knocked him out of the game against the Bears.
''It will just be a day-to-day situation,'' Frazier said. ''If he gets cleared by our doctors then things will change, but until he's cleared there isn't much that can be done other than whatever the doctors recommend.''
Teammate Ryan Longwell joked that Favre called him ''Brian'' when they spoke on Wednesday.
''Certainly when you get your head bounced off a hard surface like that it's no fun, but he's doing all right,'' Longwell said. ''We chuckled about a few things.''
None of the Vikings would bet against seeing Favre on the field again this season.
''When it comes to him,'' tight end Visanthe Shiancoe said, ''you should expect everything.''
As required by the NFL, Favre will undergo daily post-concussion testing until he proves he can play without symptoms. For now, the Vikings are preparing rookie Joe Webb to start - just as they did the previous week, when Favre's shoulder suddenly felt good enough the morning of the game to warrant giving it a try.
Favre was not made available on Wednesday for his weekly between-games news conference, for the first time this season. He said Monday night he didn't regret risking further harm by suiting up, despite the new injury he incurred when his helmet was slammed into the cold turf.
Asked that night whether he wants to play once more this season, Favre poked fun at his waffling nature while giving a non-answer.
''Based on my decision-making, I probably shouldn't tell you one way or the other right now,'' he said.
The Vikings have two games left. Favre has said this will be his final season.
''My stubbornness, hardheadedness and stupidity at times has enabled me to play for 20 years and play the way I've played,'' Favre said. ''It's just the way I've always approached it, the way I play. I wouldn't trade it for anything.''
Favre is also waiting for word from NFL commissioner Roger Goodell regarding the league's investigation into allegations he made advances toward a former Jets employee when they were there two years ago. Goodell said Monday he hopes to wrap it up by the end of the season.
Favre didn't practice Wednesday. Starting safety Madieu Williams, who also sustained a concussion against the Bears, sat out too. So did running back Adrian Peterson, whose bruised thigh was too painful for him to play in Monday's game.
Frazier said the team plans to give Peterson an opportunity to practice on Thursday.
''We're not going to put him at risk if he's not able to perform and protect himself and do all the things he has to do,'' Frazier said. ''We'll monitor it and just see how he moves along.''
Peterson was hurt when his leg collided with quarterback Tarvaris Jackson's in the game against the New York Giants last week.
Jackson is on injured reserve, but the Vikings now four quarterbacks on the active roster after signing Rhett Bomar from the Giants' practice squad. Patrick Ramsey will be the backup if Webb starts.
Bomar was once Oklahoma's starting quarterback, but was dismissed by the Sooners for getting paid for work he didn't do at a car dealership. He finished his career at Sam Houston State.
''We think he has the ability in an emergency situation to maybe help us out, but also we'll look at him for the future,'' Frazier said. ''We'll just see how much we can give him as the week goes on.''
Bomar said he was excited for the fresh start. Behind Eli Manning, there wasn't much of a chance to develop with the Giants.
''It's just a better opportunity than what I was in,'' he said.
---
---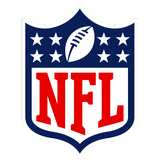 Get more from National Football League
Follow your favorites to get information about games, news and more
---