Philadelphia Eagles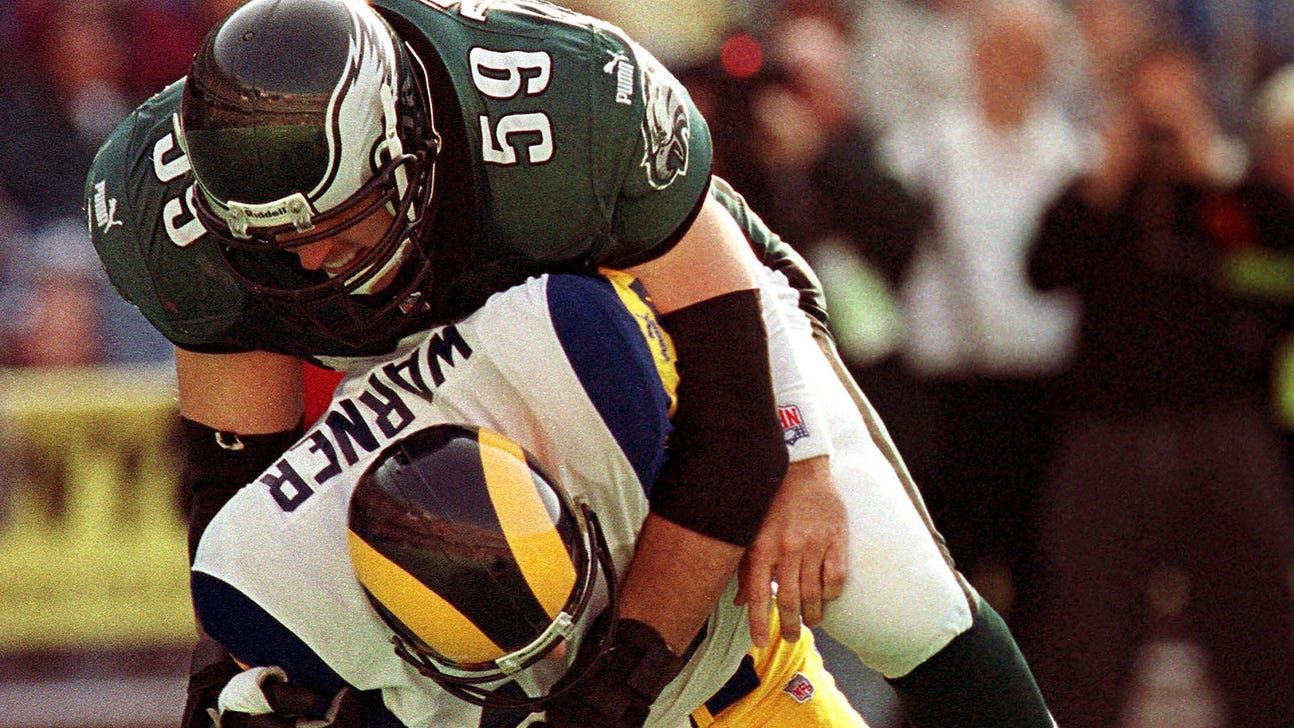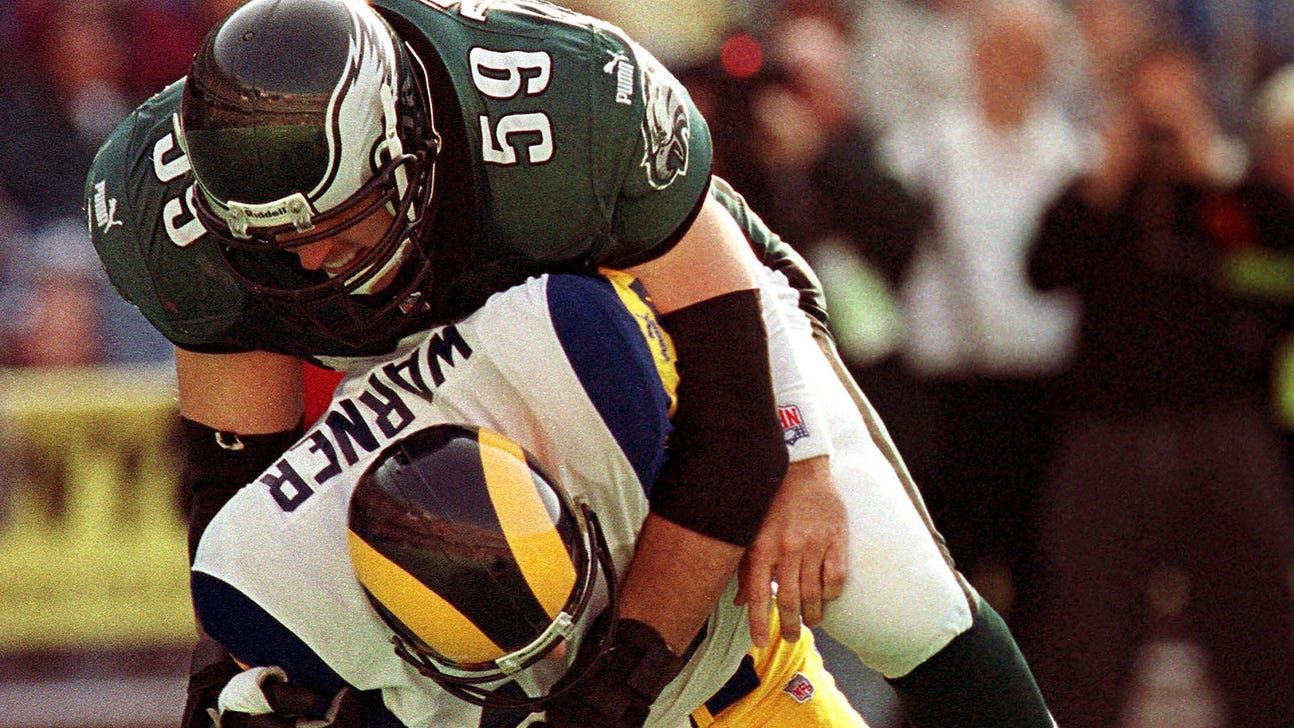 Philadelphia Eagles
Coach behind Mike Mamula's NFL Combine fame 'hired to do a job'
Published
Feb. 24, 2016 6:53 p.m. ET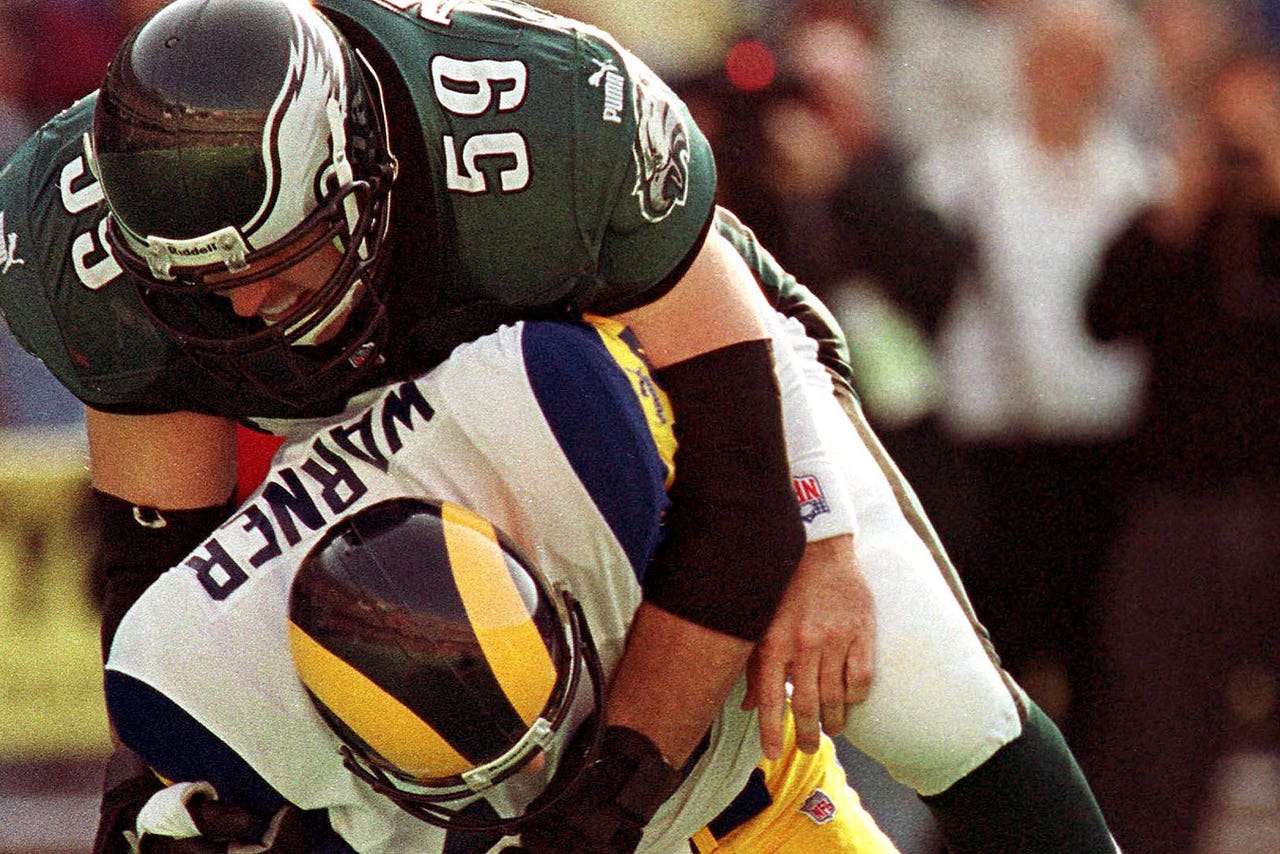 More than 20 years have passed and one name remains inextricably linked to "Underwear Olympics" otherwise known as the NFL Combine.
Mike Mamula was a pioneer of sorts when he arrived in Indianapolis in 1995, the first player to train specifically to achieve success at the combine.
"He's almost become legend," mused Mike Boyle, the Boston trainer charged with the task of supercharging Mamula's performance at the combine 21 years ago. "Mamula's performance was so outstanding. ... I knew he was going to kill it."
That he did. A somewhat unheralded defensive end prospect out of Boston College, Mamula had 17 sacks in his junior season and was named MVP of the Aloha Bowl following a four-sack effort in a 17-12 win over Kansas State. 
Still, at 6-foot-4 and barely weighing 250 pounds, Mamula's size raised questions about his ability to succeed at the next level -- until he tore up the combine with spectacular numbers that reverberated coast-to-coast.
Mamula ran a sizzling 4.58 seconds in the 40-yard dash, bench-pressed 225 pounds 28 times and turned in a vertical jump of 38.5 inches. For good measure, he scored a 49 out of 50 on the Wonderlic test designed to measure cognitive ability. It was the second-highest score in history behind Harvard-educated punter Pat McInally.
"I get credit for inventing combine training. Someone wrote a book about it ... if it's in a book, it must be true," Boyle said with a laugh via a phone conversation on Wednesday. "You get hired to do a job and my job was to put that player in the best light possible."
Boyle, a longtime strength and conditioning coach at Boston University who served in similar capacities with the Boston Bruins and Boston Red Sox, earned his pay and then some with Mamula. Enamored by the combine performance, the Philadelphia Eagles traded a first-round draft pick and a pair of second-rounders to move up and take Mamula with the No. 7 overall pick in 1995.
And while Mamula did register 31 1/2 sacks in five seasons with the Eagles, he is pointed to as the biggest example of everything that is wrong with the combine, labeled a bust and derided as a "workout warrior" for boosting his stock through artificially inflated numbers.
"People told me I was the most unpopular guy in Philadelphia," said Boyle, who takes issue with the widely perceived notion that Mamula was a flop. "Go back and look at the data. Mike Mamula was not a bust. He was an above-average NFL player."
Mamula's showing at the combine led to a demand for the services of Boyle, who a few years earlier helped defensive tackle Eric Swann become only the second player to go to the NFL without playing in college as the No. 6 overall pick of the Arizona Cardinals. 
"Everyone wanted to be the next Mike Mamula," said Boyle, who prior to the 1997 draft was working in tandem with agent Brad Blank on a training program that featured future NFL standouts Marcellus Wiley, James Farrior and Darren and James Sharper. "I thought I got too much credit for Mike Mamula and not enough credit for the Darvell Huffmans of the world."
Huffman was a diminutive wide receiver -- Boyle said he weighed about 150 pounds -- out of Boston University who spent two seasons with the Indianapolis Colts after training for the combine with Boyle. 
Boyle likens the combine preparation to a job interview in the corporate world -- "Why would you not put your best foot forward?" -- and has a ready response for those who questioned his methods.
"I felt the guys who should've been hiring me are the ones making mistakes (in the draft process)," Boyle said. "My best compliment came from a defensive line coach, Stan Jones.
"He told me, 'You had us believing these guys can play. That's amazing.'"
---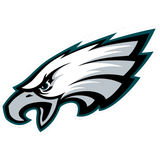 Get more from Philadelphia Eagles
Follow your favorites to get information about games, news and more
---