National Football League
National Football League
Chris Gronkowski settles into fullback role
Published
Aug. 24, 2012 9:45 a.m. ET

A tad bit taller and Chris Gronkowski might have been a tight end like his brothers.
Instead, he's the rare fullback lining up in a Peyton Manning backfield.
Typically, Manning doesn't operate out of a two-back system. But the Denver Broncos are adding all sorts of wrinkles to the offensive scheme this season, even pairing tailback Willis McGahee with Gronkowski on occasion.
It could be a gainful duo, especially in short-yardage situations.
And then there's always this: Gronkowski can catch the ball, too. He does come from a family of pass catchers led by his younger brother, Rob, who set an NFL single-season record for tight ends last year with 17 TD receptions for New England. His older brother, Dan, also is a tight end, for Cleveland.
''I didn't get the height they got,'' said the 6-foot-2 Chris Gronkowski, who's four inches shorter than Rob. ''I had no other choice.''
That's perfectly fine by the Broncos (No. 10 in the AP Pro32), who don't need tight ends nearly as much as skilled blockers - to pave the way for McGahee and to keep Manning on his feet.
''You don't want to be that guy to give up a big hit on Peyton,'' said Gronkowski, whose team hosts San Francisco in a preseason game Sunday. ''It definitely puts some pressure on you.''
So far in camp, Gronkowski hasn't worked all that much with Manning & Co. Not surprisingly, he said, because the receivers need more reps with the four-time MVP to get their timing down.
And so Gronkowski patiently waits for his opportunity. How much field time Gronkowski will receive once the season begins, well, he has no way of knowing. With Manning utilizing a no-huddle offense, Gronkowski might not even be out there that much.
Should the Broncos get down close to the goal line - or build a lead they want to protect - that may be his cue to enter.
''This is a whole new dimension,'' said the 25-year-old Gronkowski, who's from Williamsville, N.Y. ''It (a two-back system) is definitely something Manning hasn't run in the past that could help him. It's harder for a defense to prepare for all of that.''
When the Broncos signed Manning in March, there was constant speculation over which of his former teammates the Broncos might try to lure to the Mile High City.
In the end, the Broncos signed former Colts receiver Brandon Stokley and tight end Jacob Tamme. Not only that, but they traded for Gronkowski three months ago, sending cornerback Cassius Vaughn to Indy.
Although their paths crossed with the Colts, Gronkowski never played alongside Manning. By the time he arrived last September, Manning was sidelined with a neck injury.
Still, Manning's presence was hard to miss.
''He was kind of a coach on the sideline,'' Gronkowski said. ''He's coaching us up here as well, making sure everyone's doing the right thing.
''This is my first time on the field with him and so far it's been great. I know he always wanted a fullback. That's what they told me when I got to Indy. I hope I do what he expects.''
As for his brothers, Gronkowski said he's not as quiet as Dan or as colorful as Rob, who received a six-year, $54 million contract extension in June, the largest ever given to an NFL tight end. They're the first trio of brothers in the NFL at the same time since the Baldingers (Brian, Gary and Rich) in 1992.
''It's cool,'' he said. ''It's more about my brother Rob, but it feels good to get my name thrown in there, too, every once in a while. We're just having fun with it. Having three brothers in the league has been real fun for the whole family, and we're just trying to keep it going.''
Confession: Chris Gronkowski wouldn't mind being a tight end like Dan and Rob. He did have 12 catches for 218 yards at the University of Arizona - an 18.2 yards per catch average, he proudly points out.
''If I was just as tall, I could play tight end,'' he said, grinning. ''I wasn't as lucky as them.''
Now, he's eager to make his mark at another position.
''Technique-wise, it's kind of all the same,'' Gronkowski said. ''You just have to go in there every day and go hard. ... It's just a mentality that you have to have. You have to stay focused and be mentally tough. That's what I've really learned: every day is a grind and you have to go hard.''
NOTES: Manning on facing the 49ers, who showed an interest in him during free agency: ''I can't speak for them. It's pretty well documented how all of that went down in the offseason. I'm not really going down memory lane.'' ... K Matt Prater connected on a 56-yard field goal in practice.
---
Follow Pat Graham on Twitter: http://twitter.com/pgraham34
---
Online: http://bigstory.ap.org/NFL-Pro32 and http://twitter.com/AP-NFL
---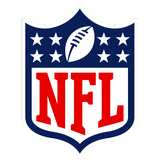 Get more from National Football League
Follow your favorites to get information about games, news and more
---