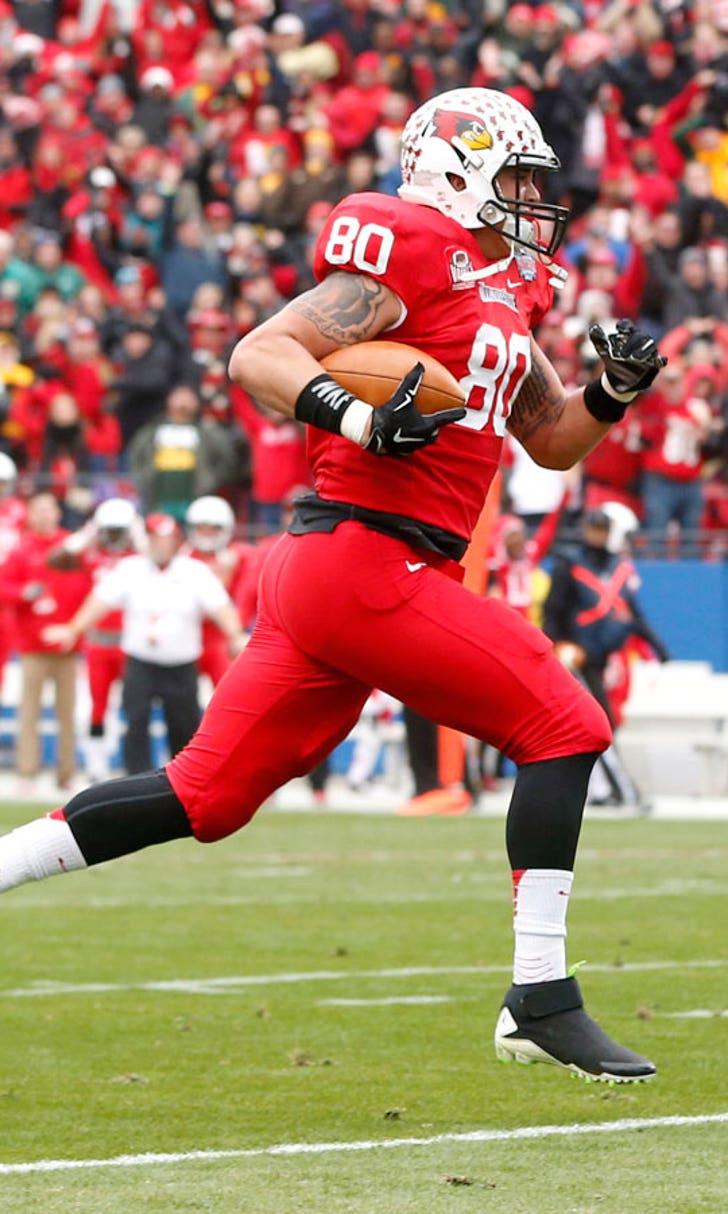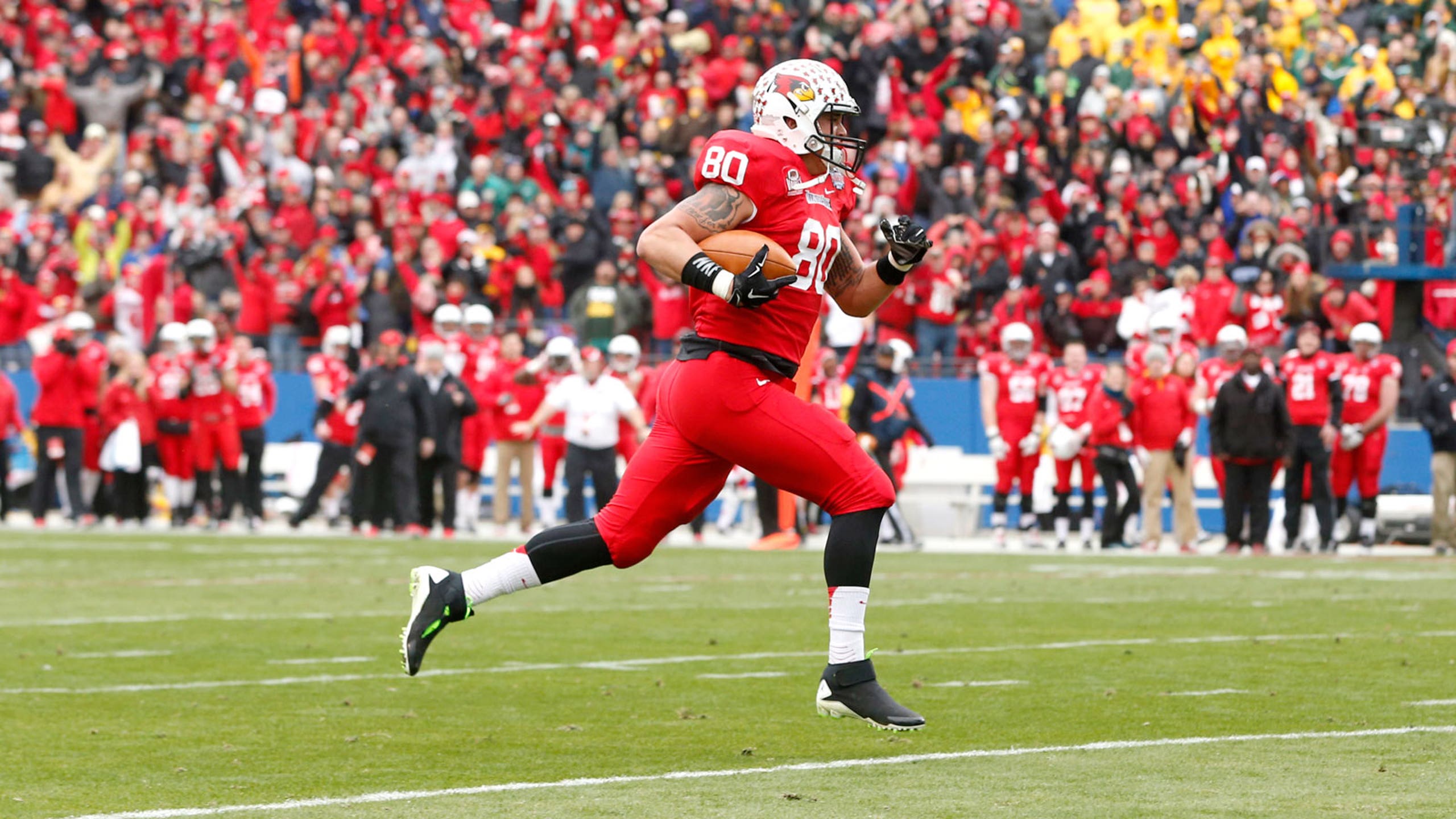 Chiefs rookie TE O'Shaughnessy is in a perfect position
BY foxsports • July 31, 2015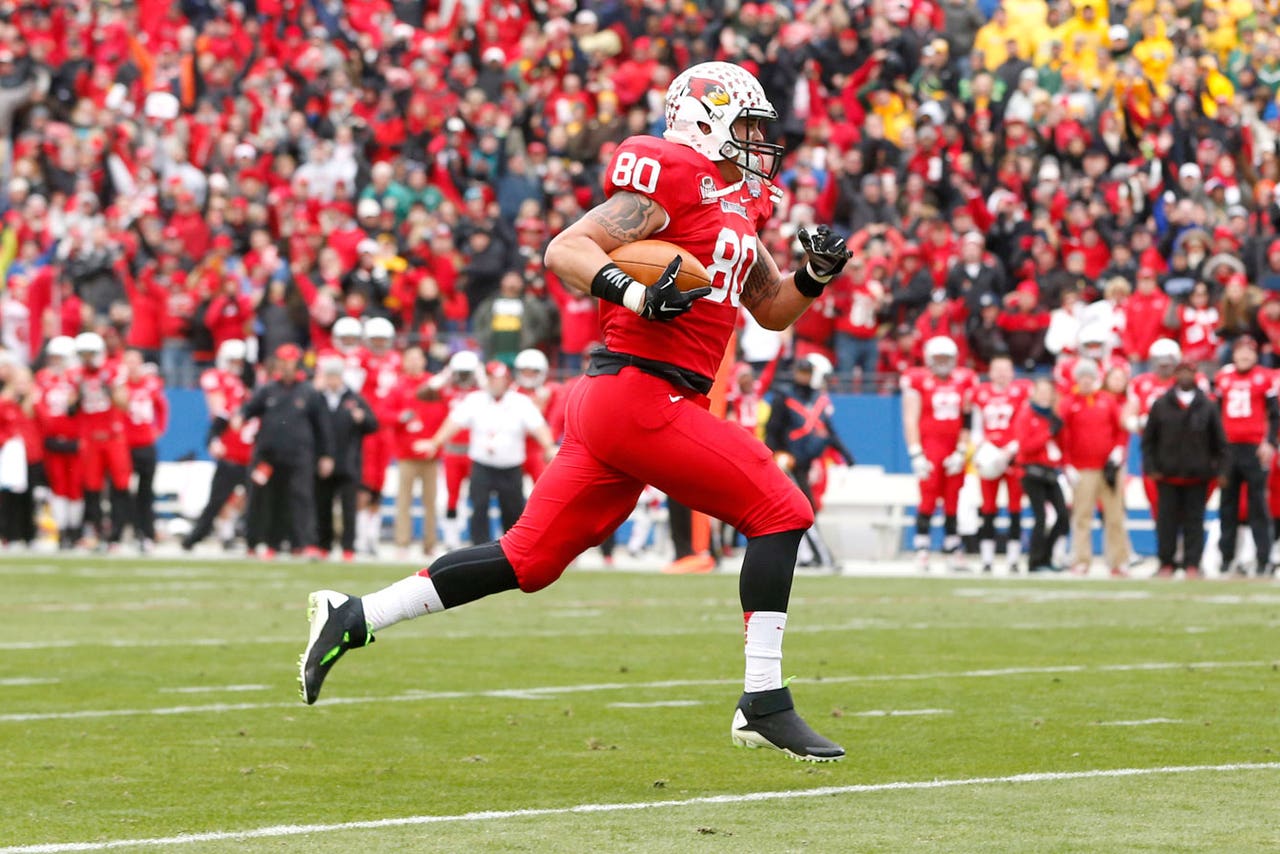 There's no place else James O'Shaughnessy would rather be than St. Joseph, Mo.
That's where his new team holds its training camp. And that's where he has a shot at the Chiefs' No. 2 tight end job right off the bat, as an unproven rookie.
"So far, I've been very fortunate to receive a lot of passes and opportunities in practice," the D-II product said. "So I would say it's probably the best team to be a part of if you're a tight end."
The numbers back O'Shaughnessy up. His would-be first team quarterback threw 18 touchdowns last year. None of them went to a wide receiver.
Alex Smith would be more than happy to throw O'Shaughnessy's way. He's 6-foot-4 and 245 pounds with a frame that could support 20 more.
Those targets are earned, though. O'Shaughnessy wants to solidify his game by learning from the fundamentally-savvy starter Travis Kelce, as well as his new coaches.
"I think I need to improve on every aspect of being a tight end: blocking, pass catching, route running," O'Shaughnessy said. "Some things I do better than others, but to play in the National Football League, you've got to be able to do every one."
---
---