National Football League
National Football League
Chiefs enduring their usual wretched preseason
Published
Aug. 29, 2012 10:11 a.m. ET

Those who say the preseason doesn't count for anything probably haven't been following the Kansas City Chiefs.
For Chiefs fans, August augurs almost nothing but pain. At 1-2 going into Thursday's final 2012 tuneup at Green Bay, Kansas City is a woebegone 7-28 in preseason games since 2004. In four of those supposedly meaningless preseasons, the Chiefs were 0-4.
Meaningless?
Their combined 6-26 exhibition record the past eight years has been followed by 53 wins and 75 losses in the regular season, one playoff appearance and no playoff wins. The Chiefs haven't posted a winning preseason since 2003 when Dick Vermeil's Chiefs won the Hall of Fame game to nudge past break-even at 3-2 - and then tore through the regular season 13-3.
In their last two August games, a 31-17 setback to St. Louis and a 44-14 embarrassment against Seattle, the performance has been especially grim. For that reason, coach Romeo Crennel may use his starters against Green Bay much more than first-teamers normally play in a game that usually belongs to long shots and backups.
''What I want to see is I want to see an efficient operation from all the units and particularly the starting unit,'' Crennel said. ''So, if they go out there and they operate efficiently, then I might be inclined to say, `Well, we've done something good,' and if we don't do anything good, I might say, `We need to do something good,' to build up that confidence level.''
Playing the regulars in the final preseason game is taking a chance that somebody might get hurt. Confidence also is an issue for a team as young as the Chiefs. They don't have a player older than 30, and the regular-season opener at home against Atlanta will only be 10 days away when the Chiefs' late-night flight returns from Green Bay.
''When you have good things happen, that's a positive all the way around,'' Crennel said. ''I think that from a coaching standpoint, what you have to be careful about when you're not playing well is that you don't beat them up too much because now they lose all confidence. So you do have to point out the good things that they do. If you can do anything good and show that you can do some good things, then you try to build on that and then that confidence level that you're talking about, then that can occur. But, if you never do anything good and you always get beat up, then you believe that.''
As worrisome as any position, especially after the Seattle game, is quarterback. Matt Cassel was 19 for 34 for 168 yards and a TD against the Seahawks. But he was also sacked three times and threw a rookie-like interception off his back foot. Seahawks rookie Russell Wilson was clearly the best quarterback on the field that night.
Cassel denies any special need to have a good game against the Packers.
''I think there's always a sense of urgency. It doesn't matter how you play one game, there's always a sense of urgency every game you go into,'' he said. ''This week, obviously, we're going in and we're looking to have some production and go from there. But our ultimate goal is to get ready for Atlanta and Week One.''
Tamba Hali, the Chiefs' best pass-rusher, will sit out the Atlanta game as the result of a one-game league suspension. Crennel, in something of a surprise, said instead of giving Hali's backups a chance for extended playing time on Thursday night, he would have Hali make the start.
''He's a football player. He wants to play football, so we will let him play,'' Crennel said. ''I think that we'll keep on the same schedule that we're going to have the starters on and not give him any more or any less because he is a starter, I don't think you want to expose him any more than you want to expose your other starters. We'll deal with his circumstance next week.''
Cornerback Brandon Flowers has not practiced all month because of a foot injury. He may not be ready for the Falcons and his backup, Jalil Brown, has not looked good. Plus, Brown missed another practice on Tuesday with a groin injury. If he doesn't improve, starting against the Falcons could be Jacques Reeves, who broke his leg in 2009 and sat out both 2010 and 2011.
Also out for the Green Bay game is first-team nose tackle Anthony Toribio, which gives first-round pick Dontari Poe his first start. Drafted out of Memphis as a project, the 346-pound Poe has looked raw and unschooled at a position that is vital to the 3-4 defense.
''My expectations have been, all along, that he learn our defense and our system and be an efficient player in our system,'' Crennel said. ''If he can do that, then he'll help us win. If he doesn't do that, then it will be hard to win. In this defense, you have to be good down the middle, and the nose is right in the middle of the defense.''
---
---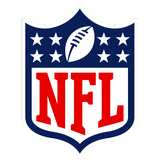 Get more from National Football League
Follow your favorites to get information about games, news and more
---