National Football League
National Football League
Chargers top Cowboys
Published
Aug. 21, 2011 1:00 a.m. ET

Tony Romo was sharp. Philip Rivers was sharper. And the most accurate guy of all was San Diego coach Norv Turner.
Rivers led San Diego to scores on two of his three drives, then Turner helped his club score another touchdown with two successful challenges on a single series in the Chargers' 20-7 preseason victory over the Dallas Cowboys on Sunday night.
Rivers got better as he went along — from a three-and-out to a field goal on a drive that fizzled at the 7-yard line to going 5 for 5 on a 61-yard drive that ended with a 7-yard touchdown pass to Randy McMichael. Rivers finished 8 of 11 for 92 yards.
Billy Volek took over on San Diego's next series and the Chargers (1-1) went 81 yards for another touchdown. Turner kept the drive going by getting an interception erased by video review — the right heel of Cowboys safety Gerald Sensabaugh's narrowly landed on the sideline — and by getting a 15-yard touchdown run for Ryan Mathews on a play initially declared out of bounds inside the 1.
Vincent Jackson caught three passes for 49 yards and McMichael had three receptions for 24 yards while starting in place of the injured Antonio Gates. Malcom Floyd caught one pass for 18 yards and suffered a concussion on the tackle.
Mathews ran eight times for 43 yards. Nate Kaeding made field goals of 25 and 53 yards.
''We're continuing to improve, but we've still got a lot of work to do,'' said Rivers, whose stat line indicates otherwise. This solid outing came after he went 5 of 6 and led an 87-yard touchdown drive in his lone series during the preseason opener.
Romo was 8 of 12 for 58 yards, plus a little bit of what the Cowboys (1-1) love to see (a scrambling 6-yard touchdown pass to a sliding Jason Witten) and hate to see (an interception on a deep throw he never should've made).
Felix Jones stood out most among Dallas' offensive starters, darting and dashing 56 yards on seven carries.
''There's a lot to build on and room to get better,'' Witten said.
The biggest defensive plays came from guys counted on to make them.
San Diego safety Eric Weddle, who recently received a $40 million, five-year contract, intercepted Romo's wayward pass. For Dallas, pass-rushing star DeMarcus Ware had a sack of Rivers when the Chargers were facing first-and-goal from the 7.
The most exciting play of the night didn't even count.
On a third-and-1 in the second half, Dallas running back Phillip Tanner fought for a first down near the line of scrimmage and got his helmet pried off, yet kept going and turned it into a 23-yard touchdown run. Alas, a new rule says plays are dead when a ball carrier loses a helmet; worse still for the Cowboys, an illegal shift wiped out the gain and shoved them back 5 yards.
This game marked the third time in four days these clubs squared off, as they practiced together Thursday and Friday. There didn't appear to be any built-up hostilities, perhaps because of the good vibes between the coaches. Turner was among the most impressionable mentors on Dallas coach Jason Garrett.
Turner must not have shared all his secrets. Garrett went 0 for 1 on challenges.
Former Dallas receiver Patrick Crayton had one catch for 9 yards in his return to his hometown. Turner was nice enough to open the game with a screen to Crayton, but he dropped it.
---
---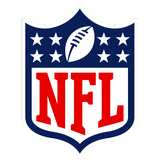 Get more from National Football League
Follow your favorites to get information about games, news and more
---