National Football League
National Football League
Chargers fire coach Turner, GM Smith
Published
Dec. 31, 2012 12:00 a.m. ET

When he fired head coach Marty Schottenheimer after the 2006 season, San Diego Chargers general manager A.J. Smith banked that replacement Norv Turner would be able to lead the franchise into the Super Bowl.
That never happened — and now Smith and Turner are out of jobs as well.
The Chargers announced Monday that both men were fired after the Chargers (7-9) failed to reach the playoffs for a third consecutive season.
"I thank A.J. and Norv for the determination and integrity they brought to the Chargers each and every day," Chargers president Dean Spanos said in a team-released statement.
"Both Norv and A.J. are consummate NFL professionals, and they understand that in this league the bottom-line is winning. My only goal is the Super Bowl and that is why I have decided to move in a new direction with both our head coach and general manager positions. I am committed to our great fans and we will do whatever we possibly can to achieve that goal."
Turner had initial success with San Diego following the firing of Schottenheimer, whose disputes with Smith and an opening home playoff loss to New England after a 14-2 regular season led to his dismissal. The 2007 Chargers reached the AFC Championship game before falling at New England.
That was as far as San Diego would advance under Turner, whose roster had increasingly less talent by the season. Wide receiver Vincent Jackson, outside linebacker Shawne Merriman, left tackle Marcus McNeill and a trio of running backs (LaDainian Tomlinson, Michael Turner and Darren Sproles) were among the standout players Smith proved unable to adequately replace as they left in free agency or were diminished by injury. Turner compounded the problem with first-round draft picks that failed to meet expectations like wide receiver Buster Davis (2007), outside linebacker Larry English (2009) and running back Ryan Mathews (2010).
The loss of a strong supporting cast had a trickle-down effect on quarterback Philip Rivers. The 47 turnovers Rivers committed in 2011 and 2012 were the most in a two-season span during his nine NFL seasons.
Turner, who had a 56-40 record in San Diego, was previously fired as head coach in Washington and Oakland. Considered one of the NFL's top offensive minds, Turner will be in high demand to fill coordinator vacancies.
UT-San Diego reported that Chargers player personnel director Jimmy Raye is the frontrunner to replace Smith, who became San Diego's general manager in 2003 following the death of John Butler. The Chargers won five AFC West titles under Smith's watch and posted an overall record of 94-58 including the postseason.
Turner and Smith got a reprieve last year. There was no chance it was going to happen again.
''They both clearly understood why the decision was being made,'' Spanos said. ''At the beginning of this year, I really knew that if we did not get to the playoffs, and at least win some games in the playoffs, I was most likely to make the change.''
Spanos said he decided Turner and Smith had to go after the Chargers were eliminated from playoff contention in a dismal 31-7 home loss to Carolina on Dec. 16.
Spanos said he's hired former Green Bay Packers GM Ron Wolf as a consultant to help find a new general manager and coach.
Spanos and Wolf will be joined by Spanos' son, John, the Chargers' director of college scouting, and Ed McGuire, the team's contract negotiator, in conducting interviews. The new general manager will assist in interviews for the new coach, Spanos said.
Dean Spanos said consent letters have gone out seeking permission to interview candidates for the GM job. Most of those candidates work for teams that are in the playoffs, Spanos said. He refused to name possible candidates.
''The final decision ... will be mine,'' said Dean Spanos, who added that Wolf is not a candidate for the GM job.
Raye will be interviewed for the job, Spanos said, but isn't the slam-dunk that some had thought he was.
''It will be an open process,'' Dean Spanos said.
The Baltimore Ravens released a statement saying several teams have sought permission to interview assistant general manager Eric DeCosta. The statement quoted DeCosta as saying he has no intention of leaving.
John Spanos is expected to replace his father in overseeing football operations, but not for a few more years, Dean Spanos said.
Turner received a standing ovation from the players following the final team meeting, and then said at his final news conference that he thinks the Chargers are more than a year away from getting back to the playoffs.
The firings complete a startling fall for a team that won the AFC West from 2006 to 2009.
Turner was an unpopular hire in February 2007, seen as a pawn controlled by the authoritarian Smith after the GM won a power struggle with old-school coach Marty Schottenheimer.
Despite having what was perceived as one of the NFL's most-talented rosters for several seasons, Smith and Turner never got the Chargers to the Super Bowl.
Smith's glaring roster deficiencies, especially on the offensive line in front of $94 million man Rivers, helped contribute to San Diego's 7-9 record this season, its first losing year since 2003.
Rivers was under siege most of the season. Having to scramble for his well-being helped contribute to 22 turnovers and he was sacked 49 times.
Still, Smith had seemed to be Teflon for years.
''Three years of not being in the playoffs, you could see the arrow was pointing in the wrong direction,'' Spanos said. ''I think that's more than enough time.''
As for his decision a year ago to keep Turner and Smith, Spanos said: ''It didn't work out. I take full responsibility for it. If you want to blame anybody, blame me. It's time to move on.''
After being told by Spanos that he was fired, Turner attended the final team meeting.
''The hardest part for me today was being with the players. I know what they've done,'' Turner said.
''It's not like today's a surprise,'' said Turner, who was wearing one of the Super Bowl rings he won as Dallas Cowboys offensive coordinator in the mid-1990s. ''I think six weeks ago you all were writing about it and saw it coming, so we've had our chance to get comfortable with it.''
While saying he had a good relationship with Smith, Turner repeated something he's said recently, that the Chargers have let too many good players leave.
''People for the last three years have wanted to get me to say something negative about this team,'' Turner said. ''For the first three years I was here, I think we were the most talented team in the division. The last three years I don't think we've been that. We've had too many changes. We've lost too many people.''
Smith, who favored hardball negotiating tactics, had clashed with his own players and coaches, as well as agents and the media. He allowed a steady stream of stars to leave, including Drew Brees, Tomlinson, Sproles, Turner and Vincent Jackson, while failing to adequately replace them.
''Somebody wrote three weeks ago that this team is not that far away from being a playoff team. I would disagree,'' Turner said. ''I know the things that have to get done for that to happen. If this team comes next year and they get some things done that help them get better and they are able to make the playoffs, I would hope it would be a surprise to all Chargers fans and they would be excited about it. I would hope it would not be the expectation starting in August because I think you need to give whoever the guy who comes in here some time to get this thing back where it was two to three years ago.''
Turner said it's too early to say what's next. Many people feel he'll quickly be hired as an offensive coordinator.
Smith did not hold a news conference and did not return a call seeking comment.
After a 3-1 start, the Chargers had a series of collapses.
They blew a 10-point third-quarter lead to lose at New Orleans on Oct. 7.
The Bolts' Monday night face-plant against Denver on Oct. 15 was epic. They blew a 24-0 halftime lead as Peyton Manning calmly led the Broncos to a 35-24 victory.
On Nov. 25, the Chargers allowed Baltimore's Ray Rice to convert on a dump-down pass on fourth-and-29 late in regulation. The Ravens forced overtime and won.
Spanos said business also factored in the decision to fire Turner and Smith. Four blackouts, including three straight, meant the Chargers were losing millions of dollars in potential revenue.
''It's just been a slow deterioration over the last three years,'' Spanos said.
Another sign of the eroding roster was that no Chargers were voted to the Pro Bowl. Six seasons ago, 11 Chargers were voted to the NFL's all-star game, including five starters.
Turner was Smith's signature hire. He inherited a 14-2 team and reached the AFC championship game his first season, but the Chargers began a gradual decline. Their last playoff win came after the 2008 season. Their last playoff appearance was an embarrassing home loss to the New York Jets after the 2009 season. The next night, the Chargers announced a four-year contract extension for Turner.
Spanos had twice sided with GMs over coaches. In 1996, he forced out Bobby Ross and kept Bobby Beathard just two years after the Chargers reached their only Super Bowl. In February 2007, Spanos fired Schottenheimer due to a ''dysfunctional'' relationship between the coach and Smith. The two reportedly didn't speak to each other for the previous two years.
This time, both coach and GM were dismissed.
Smith proclaimed Turner to be the ''right coach at the right time'' for the Chargers. When Turner was hired, he was 24 games under .500, having gone 49-59-1 with Washington from 1994 until being fired with three games left in the 2000 season, and 9-23 with Oakland from 2004-05.
''I'm pretty much aware of who he is and where he's been,'' Smith said that day. ''But this isn't Washington and this isn't Oakland. It's the San Diego Chargers.''
Turner has one season at $3 million left on his contract. Smith has two years left at $2 million annually.
The Chargers were 3-5 in the playoffs in 10 seasons under Smith, who was promoted after his boss, John Butler, died of cancer in 2003.
They were 3-3 in the playoffs under Turner.
Smith had his hits and misses with players. He's best known for taking Eli Manning with the No. 1 pick overall in the 2004 draft despite Archie Manning's request that he not do so, and then dealing Manning's rights to the New York Giants for Philip Rivers and draft picks that he used to take Shawne Merriman and Nate Kaeding.
Eli Manning is a two-time Super Bowl MVP. Rivers has yet to play in a Super Bowl.
Smith's recent drafts produced more busts than impact players.
Smith did sign undrafted rookie Antonio Gates in 2003, but he also let Wes Welker go after just one game in 2004.
The Associated Press contributed to this report.
---
---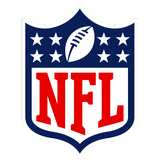 Get more from National Football League
Follow your favorites to get information about games, news and more
---