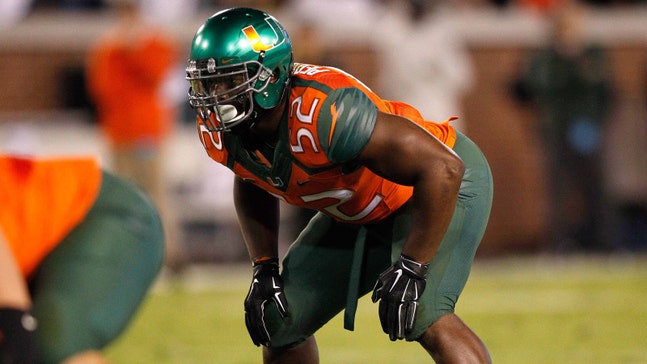 Chargers DC Pagano: Perryman is mean and tough
Published
May. 6, 2015 9:44 p.m. ET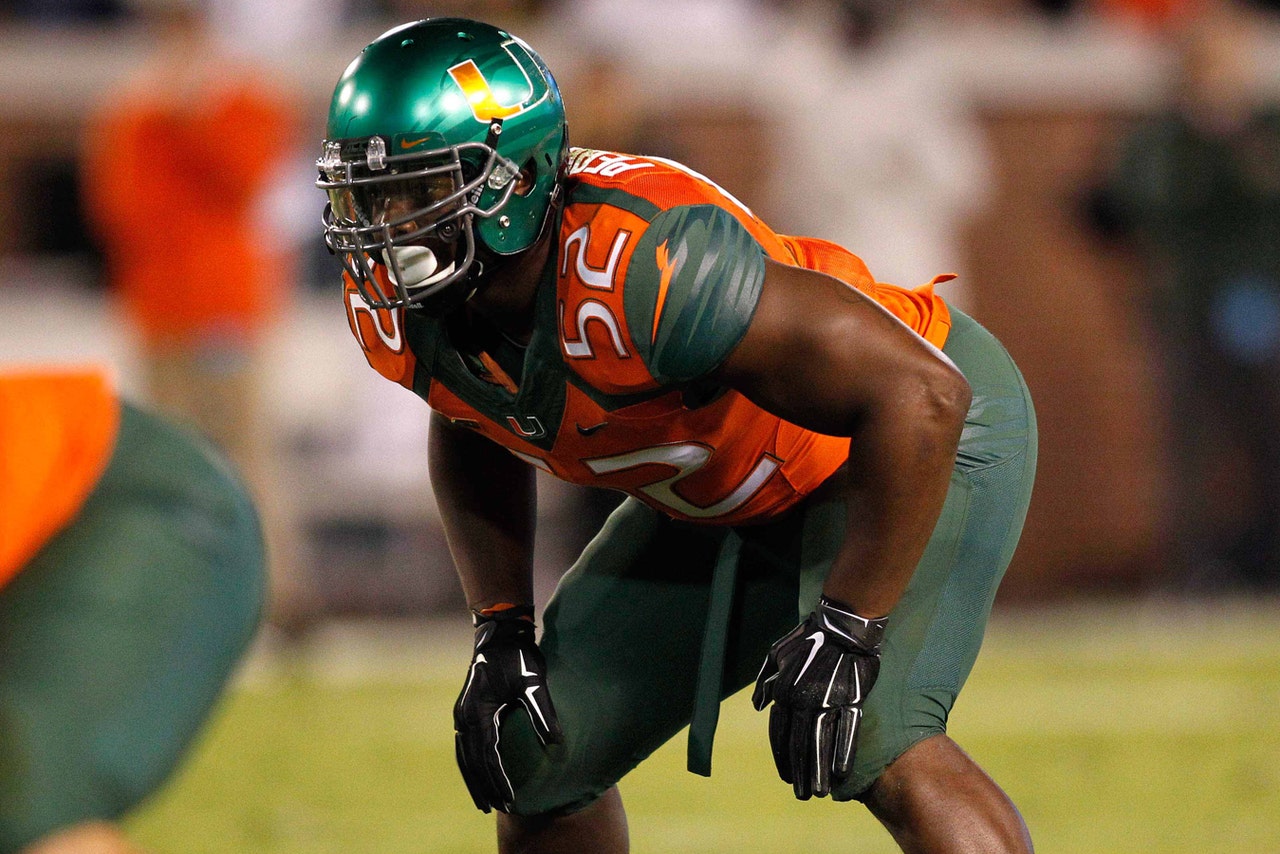 Donald Bulter and Manti Te'o might have a firm grasp on the Chargers' starting inside linebacker jobs.
Then again, they might not.
Defensive coordinator John Pagano heaped praise on the Bolts newest 'backer, second-round pick Denzel Perryman, in an interview with Judson Richards of Xtra 1360 Fox Sports Radio. It's clear that Pagano views the hard-hitting Miami product as a staple in his defense going forward.
"He's mean," Pagano said. "He's tough. He tackles. He's somebody that's going to hit you. He's not just going to try and tackle you. He's trying to run through you, and that's something that every defense is looking for. He's got great instincts, and that makes up for the so-called lack of speed. He plays faster than he's timed."
Pagano said Perryman will play right away on special teams. He could crack the starting defense soon, though, if Butler has another so-so season for San Diego.
That fact only adds to his value in Pagano's eyes.
"He can come into the room and push guys, and it's something as a coach that's you're always excited about," Pagano said.
Watch the entire interview with the Bolts' defensive coach below. It starts about 30 minutes in.
http://www.1360sports.com/media/podcast-chargers-power-hour-PowerHour/the-chargers-power-hour-5415-26023772/
Brett Davis-USA TODAY Sports
---
---