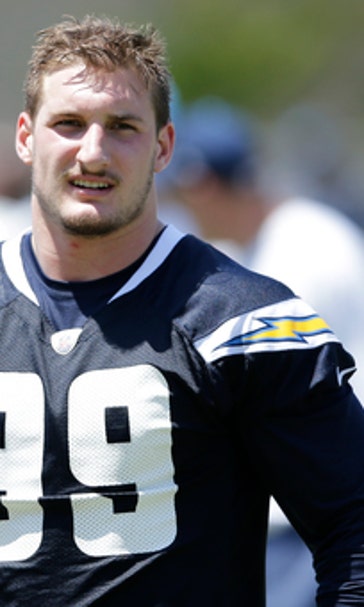 Chargers coach Mike McCoy on Bosa: 'We all want him here'
BY foxsports • August 25, 2016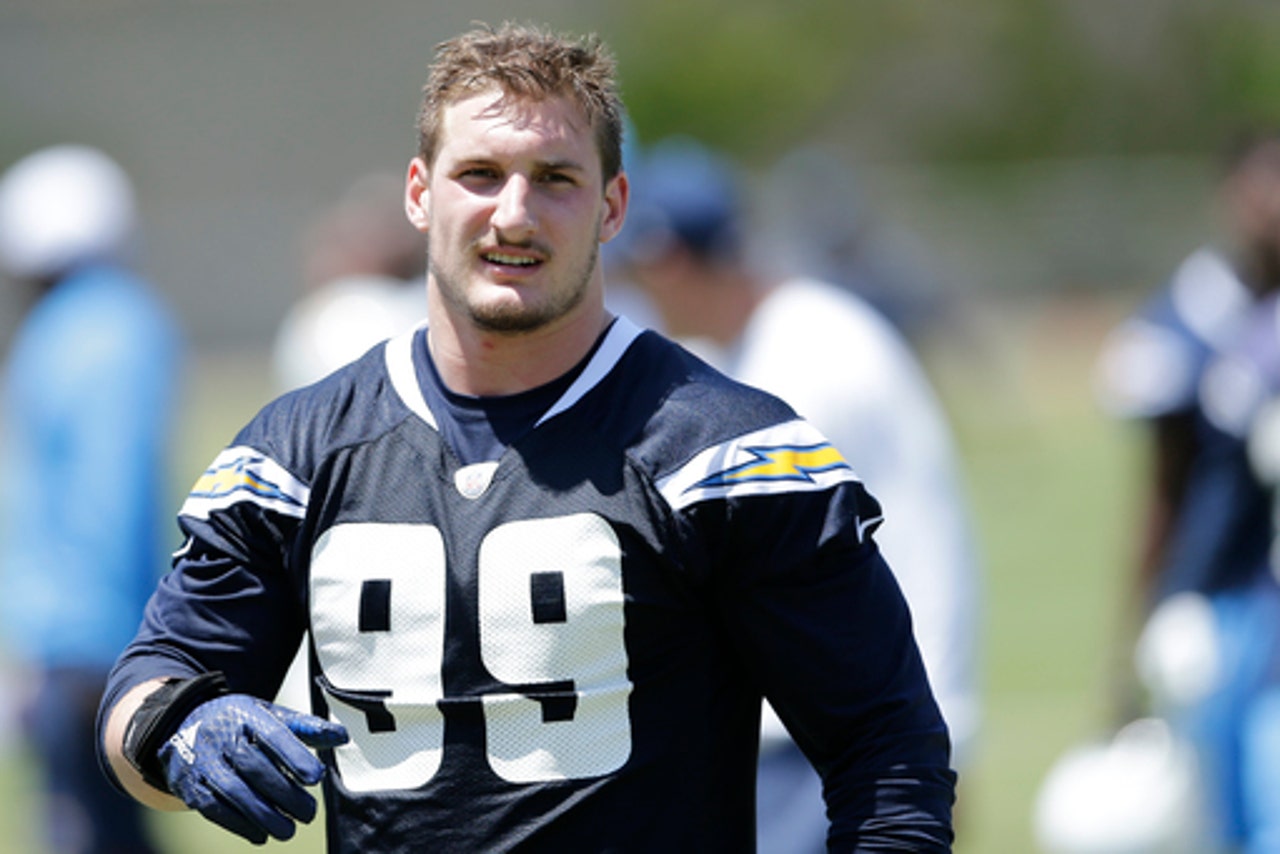 SAN DIEGO (AP) A day after the Chargers took their contract dispute with rookie defensive end Joey Bosa public, San Diego coach Mike McCoy had nice things to say about the former Ohio State star.
''I think everybody understands the business side to this,'' McCoy said Thursday. ''But we all understand the type of player Joey is. He loves the game, he plays with passion. So I'm sure he is going crazy being back home and not with his teammates. We all want him here.''
''Once he walks in the door, he is one of us,'' McCoy added. ''That is how we are going to approach it.''
Bosa, the only first-rounder who has not signed with his team, has missed all of training camp as his agents and the team wrangled over how much of his $17 million signing bonus he'll get up front, as well as offset language in case he gets cut.
The Chargers said Wednesday that they pulled their contract offer and said they would restructure a new deal that would reflect him playing less than a full season. The team said it gave Bosa's agents its best offer Tuesday night, and it was rejected the next day. San Diego said it offered an initial signing bonus payment larger than any draftee received in the past two drafts, and more money in 2016 than any draftee except Eagles quarterback Carson Wentz.
One of Bosa's agents, Brian Ayrault, said in a statement that it was ''unfortunate the San Diego Chargers have decided to manipulate facts and negotiate in the media. The team surely is not strengthening its relationship with Joey Bosa by taking this stance and making their position public.''
The Chargers, who have missed the playoffs in five of the past six seasons and were 4-12 last year, can really use Bosa, whom they took third overall in the draft.
The team lost Sean Lissemore to a season-ending shoulder injury in training camp. Damion Square was suspended Wednesday for the first four games of the season after violating the NFL's substance-abuse policy. The ranks along the defensive line are alarmingly thin.
''There is not too much we can do about it,'' defensive tackle Brandon Mebane said, discussing Bosa's situation. ''All we can do is just play. I don't even know the full details. I don't think anyone knows except the people that are doing it. It's a tough situation.''
---
AP NFL website: www.pro32.ap.org and www.twitter.com/AP-NFL
---
---