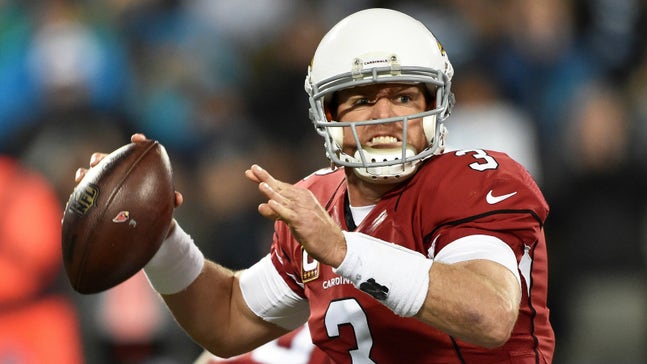 Carson Palmer says he is 'addicted' to reaching the Super Bowl
Published
May. 18, 2016 11:13 a.m. EDT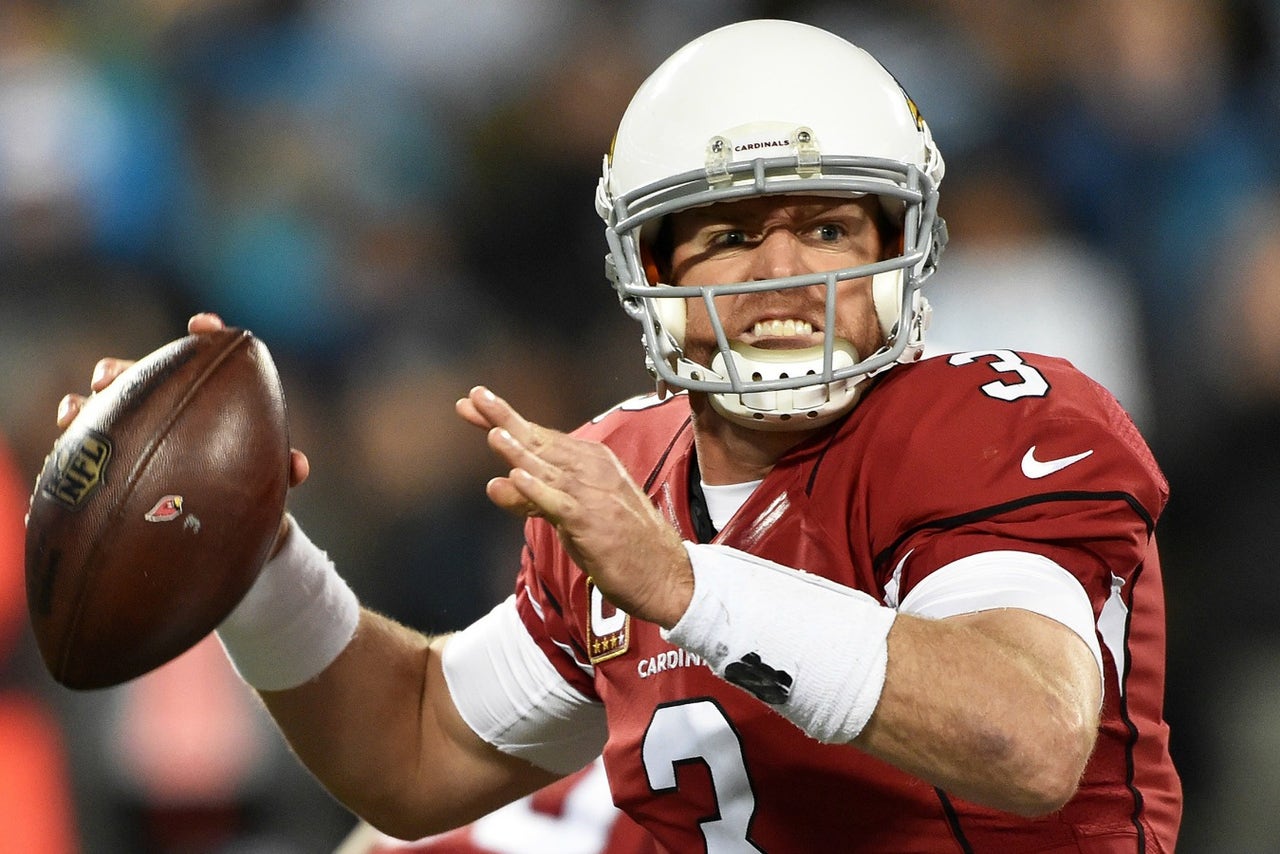 Arizona Cardinals QB Carson Palmer isn't ashamed to admit he has an addiction. It's one that will require him to stay on the field (rather than serve a suspension) and one that should excite the team's fans.
Palmer says he is addicted to trying to reach the Super Bowl.
"Playing quarterback in the National Football League, getting to the Super Bowl is an incredible challenge," Palmer told ESPN. "I enjoy the challenge; that's why I'm still playing. I fiend for it. You get addicted to it. It's part of playing this position. That's why a lot of guys start playing the quarterback position. That's why I play it. I enjoy that. I enjoy working to prove doubters wrong. I enjoy waking up every morning and trying to improve on something. That's why I play the position."
Palmer came close this past season, but he and the Cardinals were blown out, 49-15, by the Carolina Panthers in the NFC title game. But by beating the Green Bay Packers in the divisional round, Palmer finally earned his first postseason win -- a win that left him craving much more.
Coming off a career year that included 35 touchdown passes, 4,671 passing yards and an NFC West title, Palmer is focused on another shot at the big game.
---
---