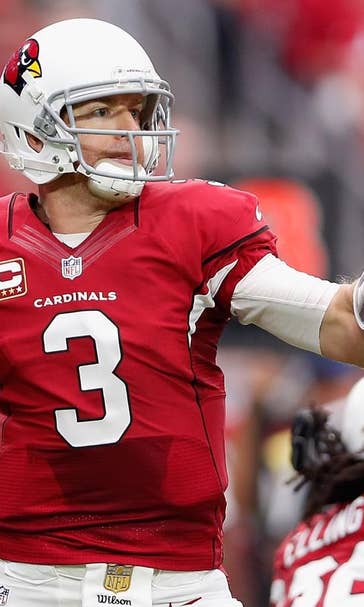 Cardinals' Palmer takes a look back before he can forge ahead
November 3, 2015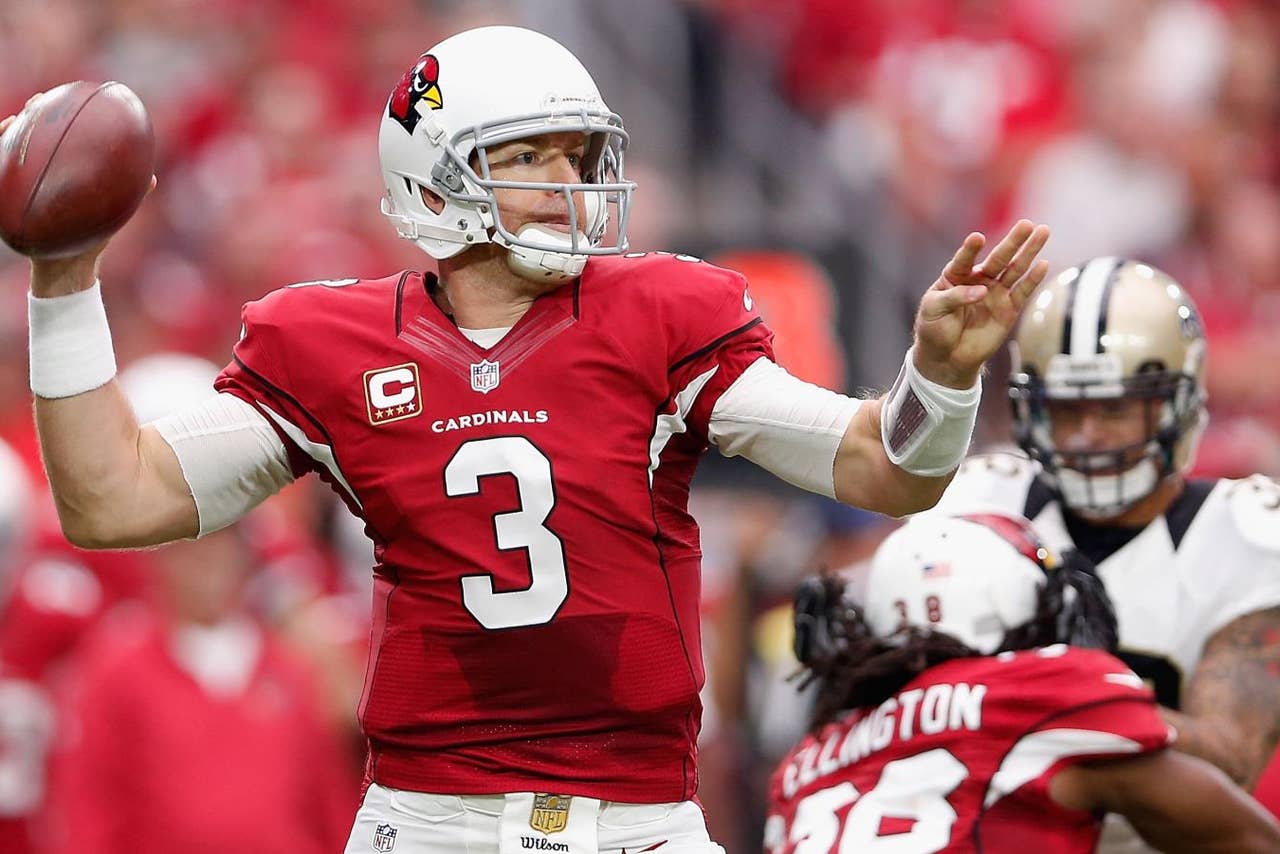 Carson Palmer is the primary reason why the Arizona Cardinals are setting the pace in the NFC West.
But with the team sitting atop the division with a 6-2 record entering its bye week, Palmer told an Arizona radio station that he's spending the extra time focusing on his mistakes instead of reveling in the Cardinals' impressive start. 
"I can't help but look at all of the things that went wrong in the first half," Palmer told Arizona Sports 98.7 FM. "I'm typically a 'glass half-full' kind of guy, but I learn from the things that went wrong, from the mistakes I made and the bad plays I had are really the ones that stick out from the first half."
Palmer's numbers suggest his glass is nearly full. He is tied with New England's Tom Brady for the league lead with 20 touchdown passes and owns the NFL's third-highest quarterback rating (110.2), trailing only Brady and reigning league MVP Aaron Rodgers of the Green Bay Packers.
"Being 6-2 is good and all, but this is a chance now that we're in the bye week to really reflect on that first half and figure out how to get better and why things didn't go perfect," Palmer said, "and try to fix that and move on and play better, more complete games in these next eight games."
---
---