National Football League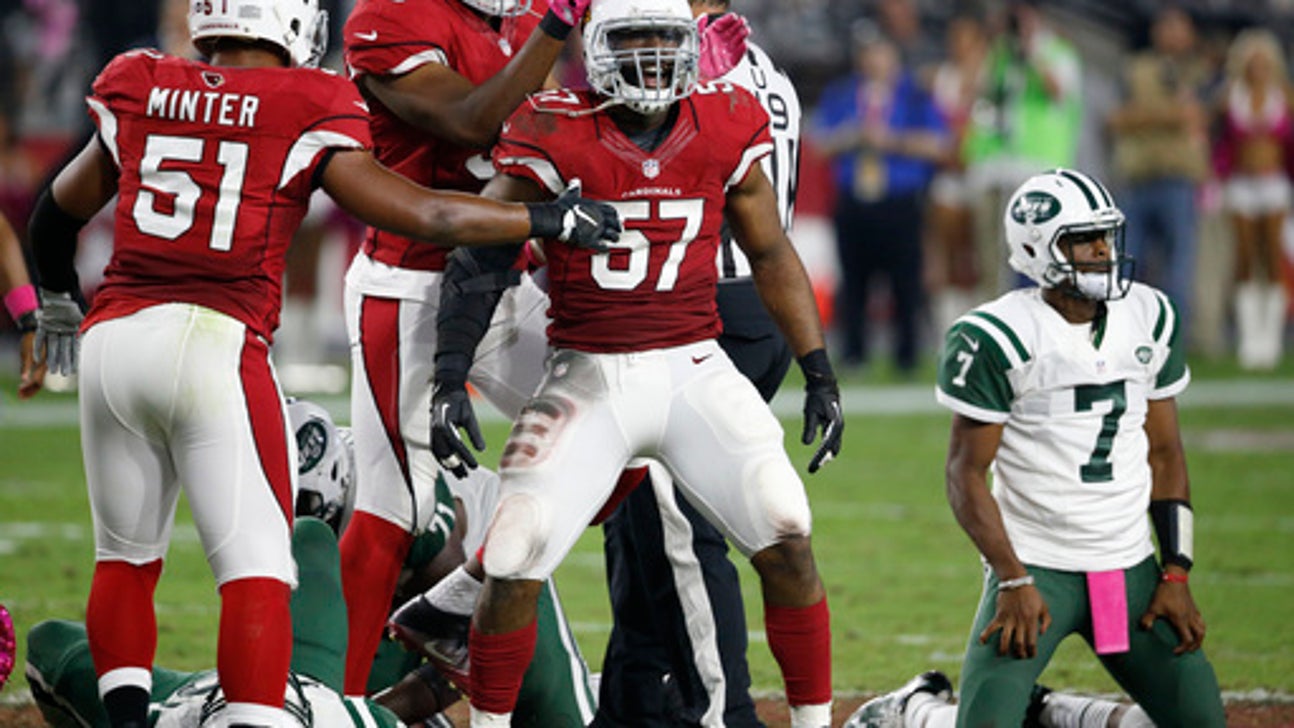 National Football League
Cardinals look to end home skid vs Seattle in NFC West
Published
Oct. 21, 2016 1:05 a.m. ET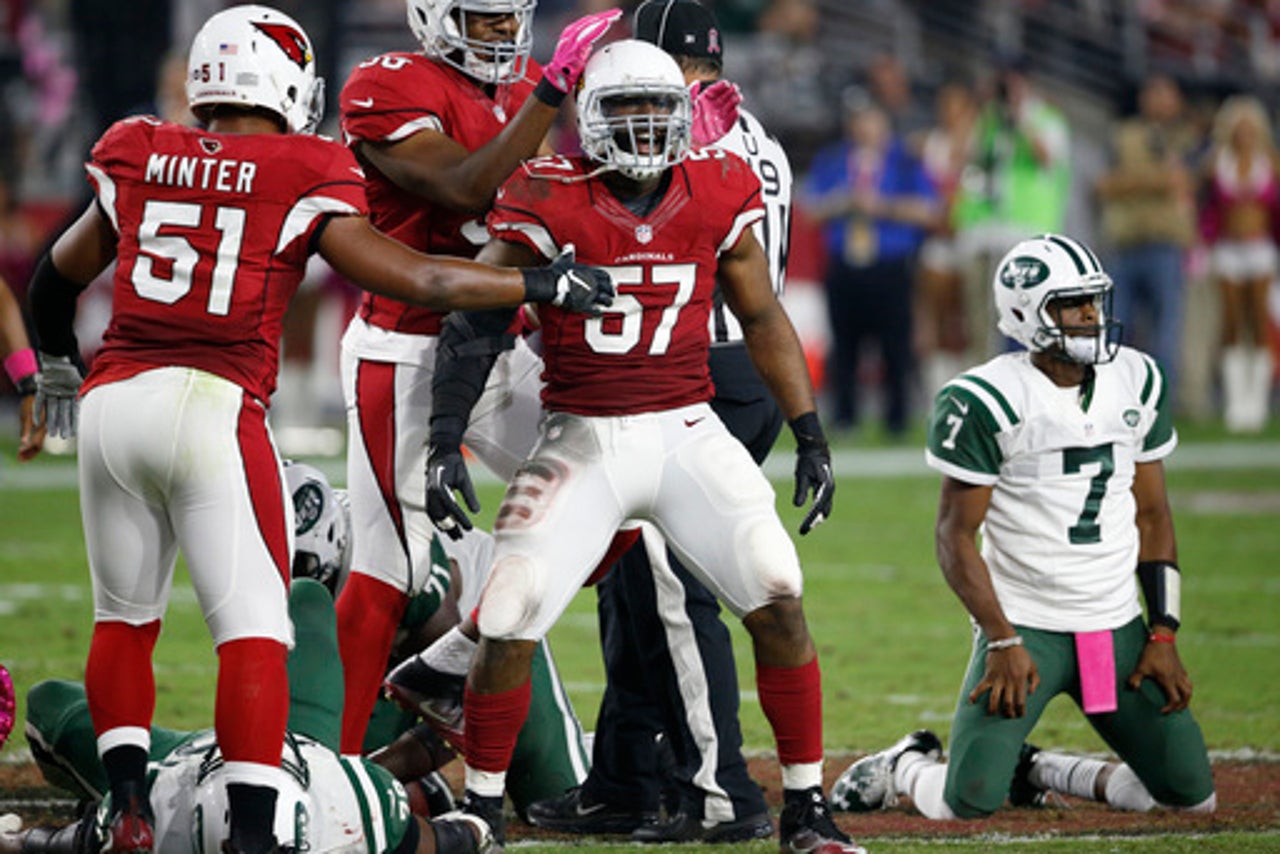 GLENDALE, Ariz. (AP) Coach Bruce Arians has accomplished a lot in his three seasons with the Cardinals.
Beating Seattle in Arizona isn't one of them.
That 0-3 record at home against the Seahawks was a major topic as the Cardinals prepared for the Sunday night matchup of two teams that have dominated the NFC West in recent years.
Cornerback Patrick Peterson brought it up in the locker room moments after Arizona's 28-3 victory over the New York Jets on Monday night.
The Cardinals have won two of their past three at Seattle, but the Seahawks have dominated the past three in Arizona by a combined score of 105-34.
Asked if there's a common thread through those losses, Arians was characteristically blunt.
''Yeah,'' he said. ''They beat the (heck) out of us.''
There were some mitigating circumstances. The Cardinals were down to Ryan Lindley in a 35-6 loss late in the 2014 season. And Arizona already had clinched the No. 2 playoff berth before a 36-6 loss to Seattle last season.
But another Seahawks victory this season would have a significant impact for both teams. Seattle would improve to 5-1, Arizona would drop to 3-4. A Cardinals win, on the other hand, would put Arizona just a half-game behind Seattle.
''This is a classic Western division matchup,'' Seahawks coach Pete Carroll said. ''We love it. They're a great team and they bring out the best in us.''
But Carroll scoffs at the suggestion that a Seattle victory would lock up the NFC West.
''That's crazy to think that,'' he said. ''That's not how it is. It's just one game, one week, and then there's a bunch of other games after that. I'm not even going to answer that one.''
Here are some things to consider when the Seahawks come to Arizona.
PALMER'S HEALTH: Arizona quarterback Carson Palmer left late in the Jets game with a strained hamstring. He didn't practice Wednesday in what Arians told reporters was a scheduled day off. But the injury report listed a hamstring injury and he was listed as limited in practice on Thursday.
After the Jets game, Palmer shrugged off the problem as simply a cramp.
Palmer returned against New York after missing Arizona's victory over San Francisco because of a concussion.
RUNNING NOWHERE: The Seahawks' run game has not been up to Seattle standards.
The Seahawks are averaging just 88.8 yards per game rushing. That's 22nd in the NFL, but they are 30th in the league averaging a mere 3.2 yards per attempt.
One of the big reasons is the lack of yards on the ground from quarterback Russell Wilson. Slowed by ankle and knee injuries, the Seahawks QB has just 35 yards rushing and no run longer than 9 yards.
Seattle is hoping for a breakout against the Cardinals and past games show it's possible. The Seahawks had 145 yards rushing in a Week 17 win at Arizona last season and two years ago rushed for 267 yards against the Cardinals, the ninth-most in franchise history.
RUNNING EVERYWHERE: Arizona has relied heavily on the running game in consecutive victories over the 49ers and Jets. The Cardinals topped 170 yards rushing in consecutive games for the first time since 1988.
David Johnson rushed for a combined 268 yards in the two games. With three scores against the Jets, the second-year running back leads the NFL in touchdowns with eight.
But he will meet a fierce Seattle defense that's ranked No. 1 in the NFL (283.6 yards per game) and is third in rushing defense (74.6 yards per game).
''From the linebackers to the defensive line, it's probably the best seven in football,'' Arizona offensive coordinator Harold Goodwin said.
CARDINALS SACKS: Arizona is tied for third in the NFL with 19 sacks and the Cardinals have spread them around among seven players.
Second-year outside linebacker Markus Golden leads the team with six. With a sack on Sunday night, he would join Simeon Rice (1999) and Freddie Joe Nunn (1988) as the only Cardinals with a sack in each of his first seven games of a season.
SHOUTING SHERMAN: Richard Sherman insists he wouldn't change how he handled a sideline tirade in last week's win over Atlanta.
The Seahawks said there will be no carry-over from Sherman's rant that took numerous players to calm down the standout cornerback.
Sherman was livid about a blown coverage that allowed Julio Jones to run free for a 36-yard touchdown. Sherman erupted on the sideline, first at defensive coordinator Kris Richard and then at teammates.
Seattle was able to recover, shutting out Atlanta in the fourth quarter and rallying for the victory.
''You go through that adversity so much as a team, as a family, you can reconcile it very quickly and get back to your purpose,'' wide receiver Doug Baldwin said.
---
AP Sports Writer Tim Booth in Seattle contributed to this report.
---
AP NFL websites: http://pro32.ap.org and http://twitter.com/AP-NFL
---
---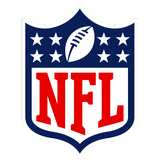 Get more from National Football League
Follow your favorites to get information about games, news and more
---