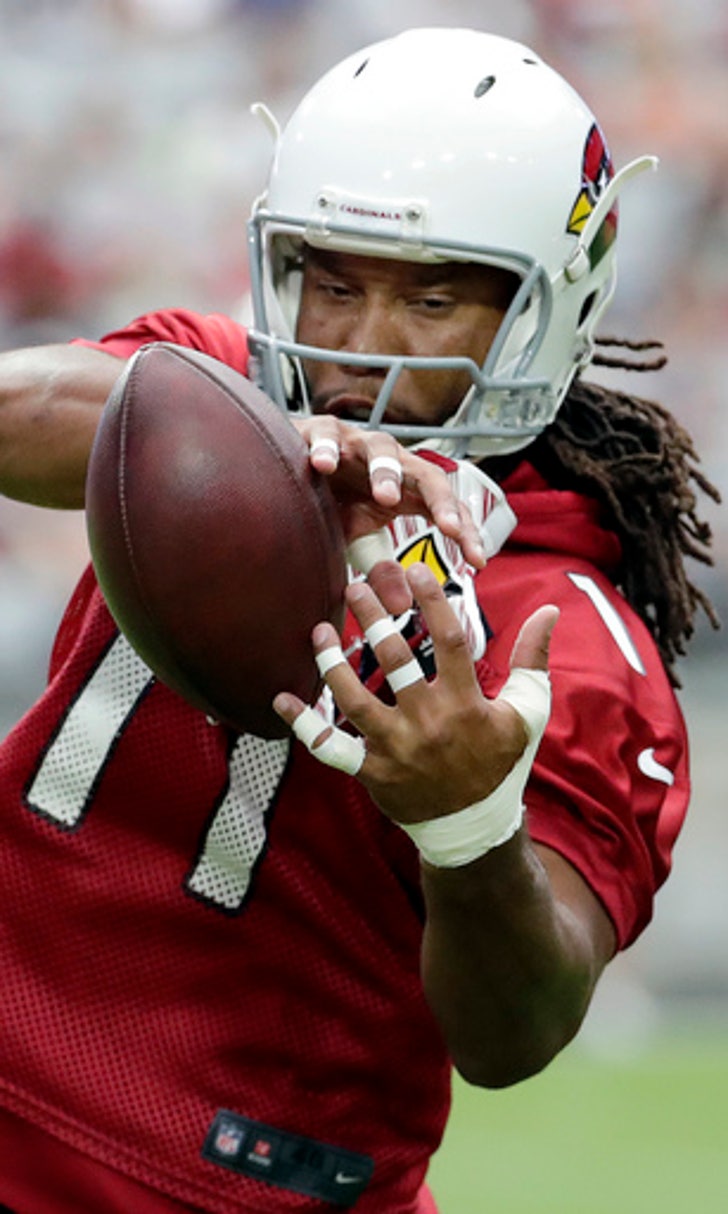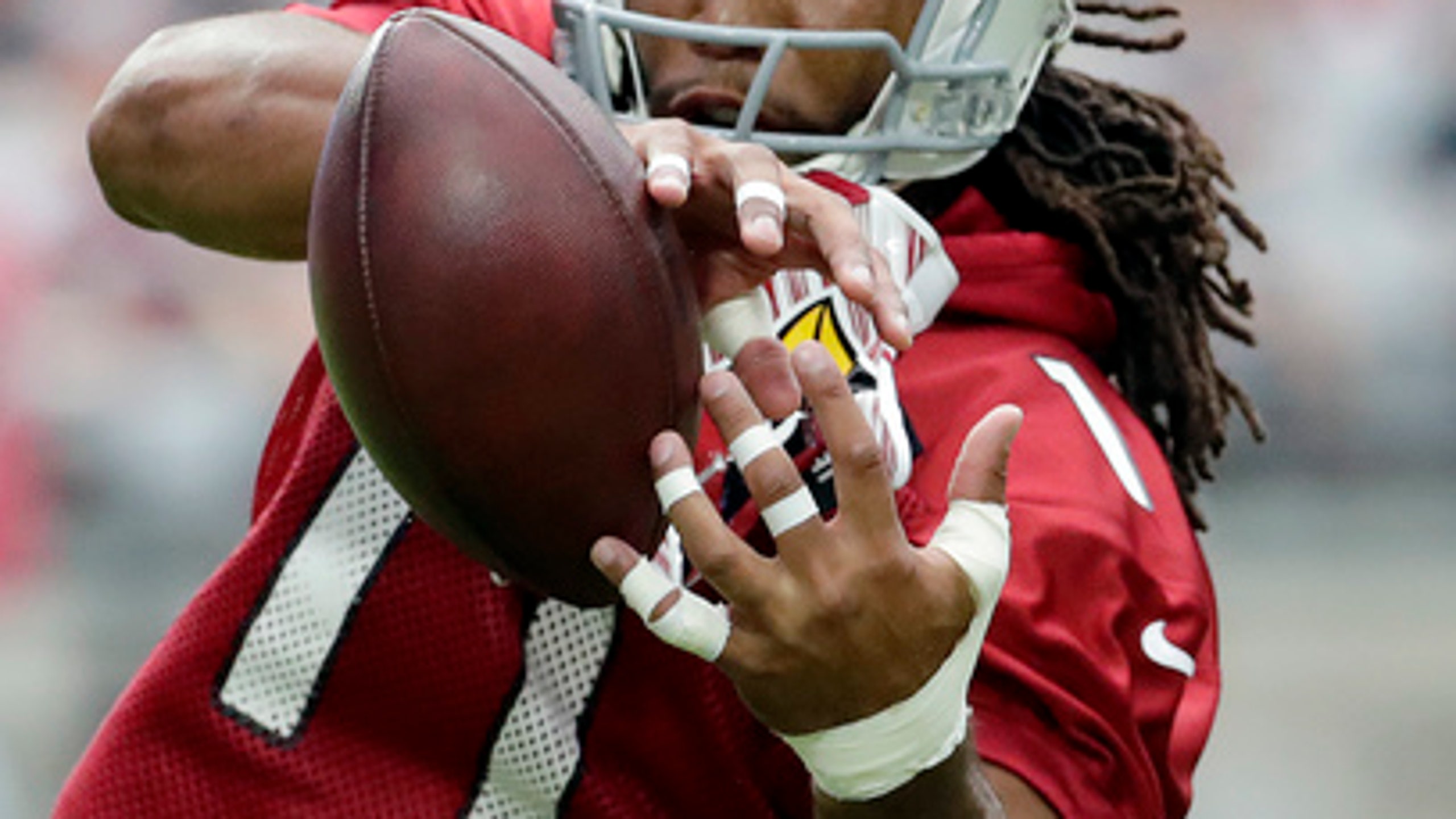 Cardinals' Fitzgerald motivated by quest for championship
BY AP • July 24, 2017
GLENDALE, Ariz. (AP) Training camp is a drag at this point in Larry Fitzgerald's long and accomplished NFL career. Of course, the quest for the ring is the main reason the 14-year veteran continues to play.
The longtime Arizona Cardinals wide receiver isn't sure what his future holds as far as retirement.
''That's the only reason I'm playing at this point,'' Fitzgerald said Sunday, the second day of Cardinals training camp. ''From a personal standpoint, things I've accomplished, they're fine. But the thing that you will say is out of your control because you're in a team sport is a championship.''
Fitzgerald said he feels good, and when retirement comes there won't be a podium or tears because ''that's not who I am.''
Yet it is important to him to still be productive as a player when he decides to step away. Fitzgerald admitted it would be a struggle to accept a diminished role due to not being able to give 100 percent.
''The end is never really pretty for elite athletes. It never looks good. You watch Michael Jordan in a Washington Wizards uniform or see Tony Dorsett playing for the Denver Broncos. ... It's weird because you're used to seeing them at their most dominant stage,'' Fitzgerald said. ''For me, I really want to do things at a high level and be able to walk away and still be someone who can play at a high level.''
Fitzgerald has asked others who are closer to retirement or have retired about their thought process going into it. He's been doing that for the last few years, checking in with the likes of Tom Brady, Peyton Manning and Tony Gonzalez.
For now he still enjoys being around teammates and staff, asking questions in an effort to improve as a player and setting an example and providing leadership for young players.
''He was always a student of the game, but he's a better student of the game,'' Cardinals coach Bruce Arians said, citing how Fitzgerald and veteran quarterback Carson Palmer look as camp gets rolling. ''Is it still burning inside? I think both he and Carson, they're as young as anybody out there right now.''
Arians has said Fitzgerald won't play in the Cardinals' exhibition opener, the annual Hall of Fame Game on Aug. 3 against Dallas. Palmer, who was given Sunday off from practice as the team looks to manage his snaps over an extended training camp, will also not play in that game.
''As a player, you play when you're told to play, you play as long as you have to play. Once you get out there on the field it's the same game I've been playing since I was 6 years old,'' Fitzgerald said.
The extra rest might do him some good at age 33, but Fitzgerald feels confident he can still play well. There isn't much to suggest otherwise: Fitzgerald is coming off back-to-back seasons of 100-plus catches and 1,000-plus yards.
He posted those numbers despite moving inside to slot receiver, where he's flourished.
''I knew if my number was called, I could still make the play. I've proven that over the last few years again, and that's the way I still feel,'' Fitzgerald said.
---
For more NFL coverage: http://www.pro32.ap.org and http://www.twitter.com/AP-NFL
---
---