National Football League
National Football League
Cardinals cut punter Graham, 24 others
Published
Sep. 2, 2011 11:58 p.m. ET

The Arizona Cardinals have released Ben Graham, the team's punter since December 2008, and 24 others to get down to the NFL's 53-man roster limit.
Graham's release means the punting chores will go to Dave Zastudil, a 10-year NFL veteran.
Among the others cut are quarterback Brodie Croyle, linebacker Will Davis, defensive end Kenny Iwebema, cornerback Fred Bennett, center Ben Claxton, running back William Powell, safety Matt Ware, fullback Reagan Maui'a and wide receiver Isaiah Williams.
In addition, the Cardinals placed wide receiver Sean Jeffcoat and guard Floyd ''Pork Chop'' Womack on injured reserve with shoulder injuries
The coaching staff chose to keep five tight ends and nine linebackers.
Coach Ken Whisenhunt promised more player moves soon.
''The one thing I'll say about the 53-man roster is that it's written in pencil right now,'' he said Friday shortly after the cuts were announced. ''This will not be the same 53-man roster that we go in to play against Carolina next week.''
He said with each team cutting their rosters from 80 to 53 this weekend, ''you just feel like that there's going to be a number of players to look at. Maybe somebody can help you improve your team.''
Whisenhunt said the only Cardinals' position ''that's pretty much safe is the quarterback.''
Among the areas likely to be addressed is running back. With the season-ending knee injury to rookie Ryan Williams, the Cardinals have three on their roster - Beanie Wells, LaRod Stephens-Howling and Alfonso Smith. Smith, on the practice squad as a rookie last year, has been slowed by a hamstring injury in the preseason.
Graham, an Australian who was the punter in Arizona's Super Bowl run after his late addition to the squad, had a big 2009, when he averaged 47 yards per punt with 42 inside the opponent's 20-yard line and was an alternate to the Pro Bowl. But his averaged dipped to 43.4 last season.
''That was an area we just felt like we needed to improve in,'' Whisenhunt said. ''I can't thank Ben enough for the work he's done for us. He's been an important contributor to some of our good teams, certainly the Super Bowl year and the year after that, but we just felt like where we were as a team, that was an area where we needed to improve our consistency.''
The Cardinals' dissatisfaction with Graham became clear nine days ago when the team signed Zastudil, who missed all last season with a knee injury. Zastudil punted for Baltimore and Cleveland with a career average of 42.7 yards per punt in 113 games.
''Dave has a body of work that we're familiar with,'' Whisenhunt said, ''punting in the AFC North and in those conditions and being a successful punter. That was part of the information that we had going in. We needed to see him actually do it in the game for us, and he was impressive in the first half (Thursday night). That went a long way in answering some of those questions.''
Zastudil punted twice for an average of 47.5 yards in Thursday night's 26-7 victory over Denver.
Davis was Arizona's sixth-round draft pick out of Illinois in 2009. He started three games in 2010 before being placed on injured reserve with a leg injury for the final six games. Iwebema, a fourth-round pick of the Cardinals out of Iowa in 2008, played in seven games for Arizona last season before a knee injury and subsequent surgery. The Cardinals re-signed him on Aug. 22.
The tight end situation remains fluid. The team currently has Todd Heap, Jeff King, Rob Housler, Jim Dray and Stephen Spach. Housler, a third-round draft pick out of Florida Atlantic, has been impressive in training camp but was slowed recently by a groin injury.
Spach might have been the odd man out of that group but Dray, a 2010 seventh-round draft pick out of Stanford who excels on special teams, sustained a strained left pectoral muscle against Denver.
All the team's 2011 draft picks made the roster.
The team kept six wide receivers - Larry Fitzgerald, Andre Roberts, Early Doucet, Stephen Williams, Chansi Stuckey and rookie DeMarco Sampson.
Among those released were rookies safety Jared Campbell and tight end Stephen Skelton, younger brothers of Cardinals defensive end Calais Campbell and quarterback John Skelton, respectively.
---
---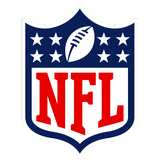 Get more from National Football League
Follow your favorites to get information about games, news and more
---