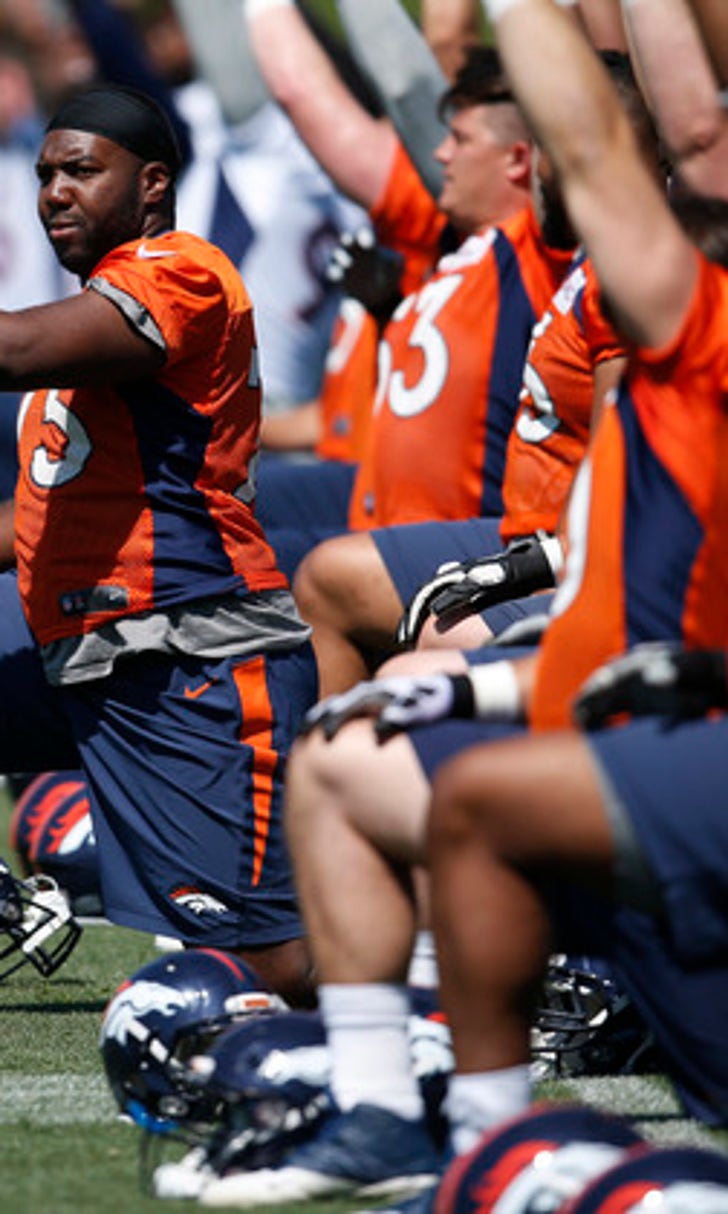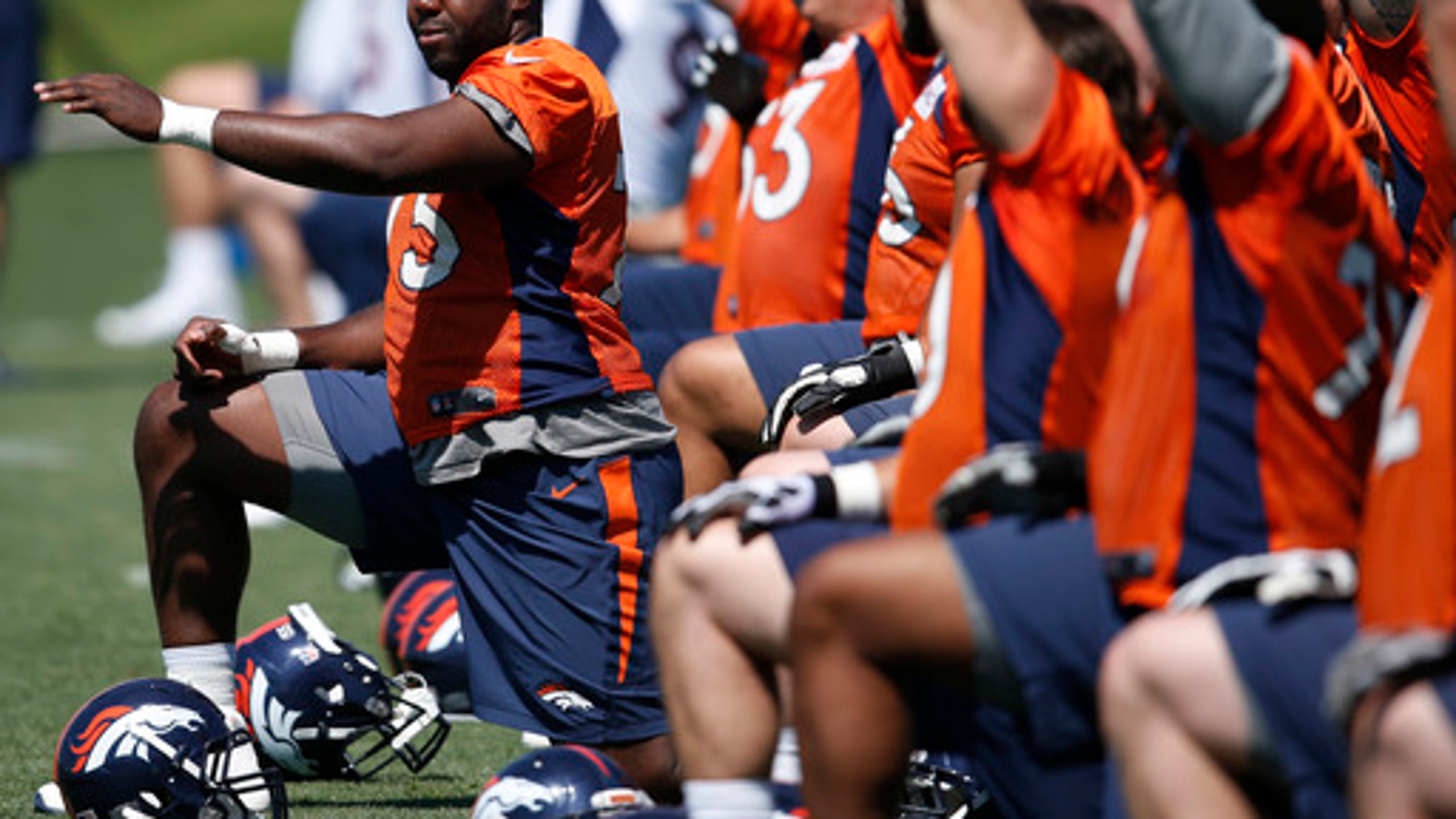 Business savvy Okung bets on himself by brokering own deal
BY foxsports • June 9, 2016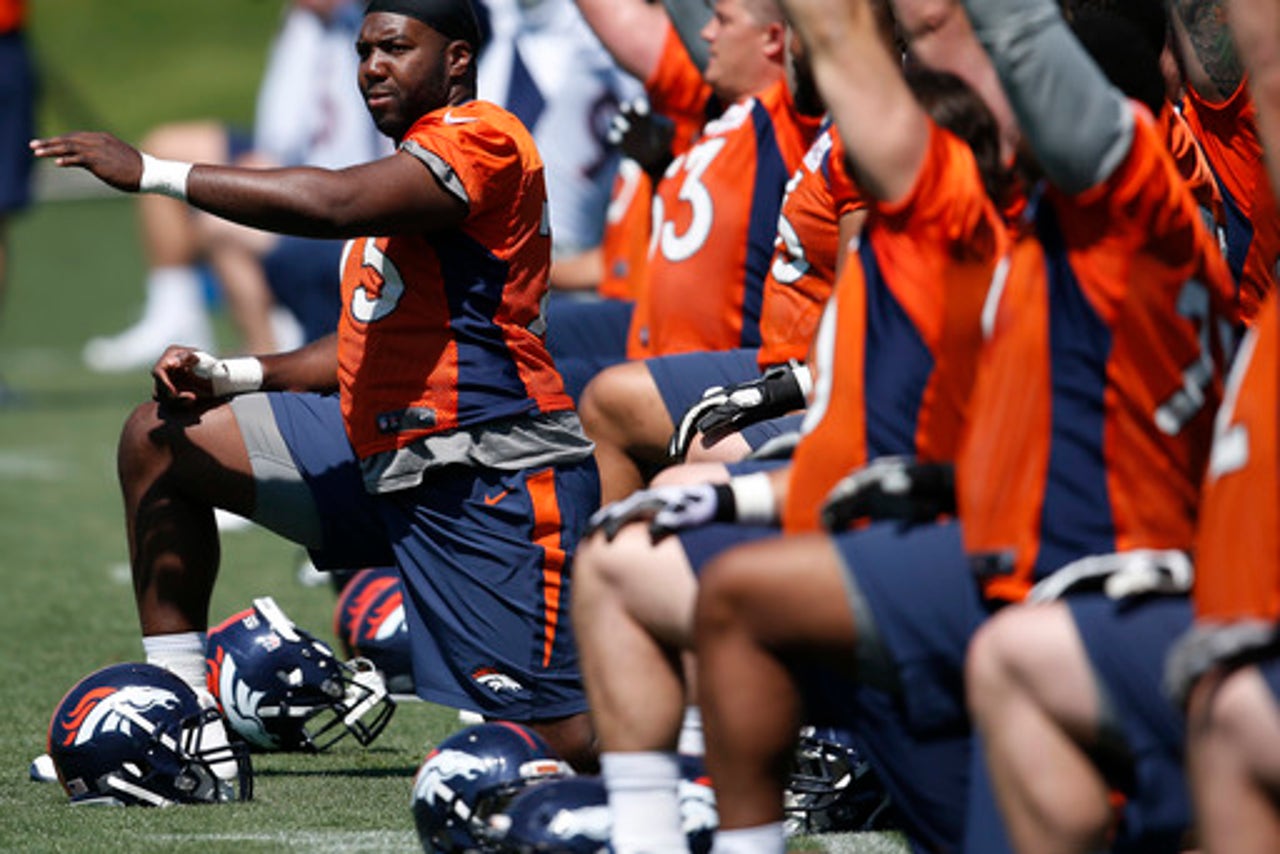 ENGLEWOOD, Colo. (AP) On the football field, Russell Okung is a top-notch offensive lineman. In the field of business, he wants to reach that status, too.
That's why he's investing heavily these days in technology companies, his foundation and himself.
Russell Okung Inc.
Okung served as his own agent in negotiating a free agent deal with the Denver Broncos in March after anchoring Seattle's O-line. He'll make $5 million this season, and the deal also includes an opt-out clause after the season before the rest of the contract - four years, $48 million - kicks in.
That means he's betting big on himself and the kind of season he could have in coach Gary Kubiak's run-oriented offense. A sound investment, he feels, even if on the surface it looks high-risk.
''We did a deal that was best for both sides,'' said Okung, who participated during individual drills in minicamp Wednesday as he continues to work his way back from offseason shoulder surgery. ''I had opportunities to get more money other places, but I really wanted to create a future here.''
The former Seahawks Pro Bowler hopes to make inroads into the world of money management, which is why he's learning the ropes from private equity investors and hedge-fund experts. That's led him to invest in some companies on the technology side. He would be more specific, but some of his deals are still in the works.
''I think a lot of players aren't really serious about how their money is working for them or their understanding of how their money works,'' the 28-year-old Okung said. ''You come into the NFL, it's a very procedural thing: You get a financial adviser and you get an agent, and you just hold on to your money for as long as possible.
''I, instead, wanted to do things a completely different way. The long-term goals obviously are to be doing the things the right way and create business around technology and equity deals. For now, I have a great No. 1 job.''
That includes opening holes for tailback C.J. Anderson and protecting Mark Sanchez, Trevor Siemian or rookie Paxton Lynch - whichever quarterback is under center.
Okung's signing is really the first big-name free agent the Broncos lured to town in the post-Peyton Manning era. It also made Ryan Clady expendable, leading to a trade with the New York Jets.
Kubiak's system figures to be a natural fit for Okung, who thrived in Seattle's run-first offense. The sixth pick in the 2010 draft out of Oklahoma State, Okung started 72 regular-season games and a dozen playoff contests for the Seahawks. He was a Pro Bowler in 2012.
What's more, his 20 sacks allowed in his career rank as the fewest in the league among tackles who have started at least half of their team's games in each season since 2010.
Okung's part of a restructured offensive line that will also include free agent Donald Stephenson and the return of Ty Sambrailo, the second-round pick who missed some of Denver's Super Bowl season with a shoulder injury.
''Stephenson, he's played in this system before. Russell has done it over there in Seattle,'' Anderson said. ''I just think this year everybody knows the system. Everybody knows what they're doing and we know the expectations.''
Okung jumped at the chance of moving from one winning franchise to another. He helped the Seahawks to a 43-8 win over Denver in the Super Bowl following the 2013 season.
''Honestly, I'm in a place I love. I love being here and whatever happens, happens,'' Okung said.
More than anything, he hopes to be viewed as versatile, whether it's blocking on the field or in the field of business.
''I think an example sets a standard more than anything,'' Okung said. ''I love business.''
And giving back.
Okung helped launch an organization called the ''Greater Foundation,'' which trains the next generation with tools to reach their goals through mentoring and leadership development.
These days, he has a lot on his plate.
''I have plenty of time,'' Okung said. ''I have good people working for me. My No. 1 priority is being a Denver Bronco. I have complete focus on the field right now.''
---
AP NFL website: www.pro32.ap.org and www.twitter.com/AP-NFL
--
On the Web: http://www.begreater.org/
---
---