National Football League
National Football League
Business as usual for rejuvenated Polamalu
Published
Aug. 19, 2011 9:40 p.m. ET

The ball floated into Troy Polamalu's hands, and the All-Pro safety's instincts took over.
It didn't matter that it was just a preseason game, a 24-14 win against Philadelphia. It didn't matter that the reigning NFL Defensive Player of the Year was playing his first half of football since February. It didn't matter that Pittsburgh coach Mike Tomlin appeared less than thrilled with Polamalu's decision to try and weave his way through a sea of Eagles in hopes of getting to the end zone.
It didn't even matter that Polamalu's trip to pay dirt was cut short by Vick, who chopped Polamalu down after a 36-yard return.
Sure Polamalu knows it probably isn't wise to risk injury in August. Taking it easy just isn't his style.
''When you're in the middle of the game or in the middle of a play, you don't differentiate whether you're in the postseason or the preseason or the regular season,'' Polamalu said. ''I would probably have the same reaction in either of those situations.''
Even if Tomlin would prefer a little discretion from his star. Tomlin told Polamalu ''I'm over it'' when the perennial Pro Bowler trotted to the sideline following his pick. Still, the coach wasn't complaining after Pittsburgh's defense appeared rejuvenated with Polamalu's familiar mane in the secondary and James Harrison's scrunched up No. 92 jersey at outside linebacker.
The two foundations of the league's best defense a year ago sat out the preseason opener against Washington last week to rest. It took little time for either to get back to full speed. Harrison shared a sack with Donovan Warren while Polamalu's interception was the final play of an eventful half in which he flung himself all over the Heinz Field turf with his usual reckless abandon.
''Those guys are who they are,'' Tomlin said. ''They are both former defensive player of the year type dudes. So we come to expect that play from them. We weren't surprised with what we got.''
Good thing, because the Steelers needed a pick-me-up after a sleepy performance the Redskins when the defensive starters gave up a pair of long drives. Philadelphia never got into gear. The first-team offense managed just 71 yards while playing the entire first half and only made it as far as the Pittsburgh 45. The beat-up Pittsburgh secondary that played without injured starters Ike Taylor and Bryant McFadden held its own and intercepted Vick three times.
''It's always positive to get turnovers,'' Polamalu said. ''We didn't play too well the first preseason game. It was nice to have this kind of performance.''
It was also positive to see Polamalu quickly recapture the closing burst that's made him one of the most electrifying defensive players in the league. He was slowed by a nagging Achilles injury late last year and looked ordinary at times in the postseason, getting beat for a couple of big plays in the loss to Green Bay in the Super Bowl.
He's watched the tape but didn't exactly spend hours and hours poring over the miscues.
When asked how the loss affected him, Polamalu smiled and said, ''Yeah, I got down to 115 pounds.''
Not exactly. He spent the lockout in California and keeping his 5-foot-10, 207-pound frame in shape. Tomlin has limited Polamalu's reps during training camp to keep him fresh, an arrangement that's fine by Polamalu if he can play with the speed and abandon that's become his trademark.
Polamalu is entering a contract year, and it's obvious the Steelers want to sign him to an extension. He's open to the idea but is more intent on focusing on getting to Indianapolis in February.
Sure, having a resume littered with Pro Bowls and awards means he'll get a hefty payday wherever he plays in 2012. Still, he's not looking ahead. He's also not looking back.
He's not big on talking about his accomplishments. Mention the spectacular season he put together last fall and he's quick to throw out a reminder about what he really took away from 2010.
''To put things in perspective, I'm also the Super Bowl runner-up,'' Polamalu said. ''Let's just stay on that subject.''
Actually, he'd rather not. He took a couple minutes to enjoy the win over the Eagles. By the time the media was in the locker room, Polamalu was already focusing on next week's game against Atlanta, when the starters should get their most extensive work of the preseason.
He feels good enough to play well into the second half. It's encouraging, but he knows the work done in August will be forgotten by December if he doesn't take care of himself.
''Right now everybody's as healthy as they'll be all year,'' he said. ''The real test in football is late in the season, the weeks 12s, the week 10s, the playoff runs, hopefully. That's the real test on health and speed.''
---
---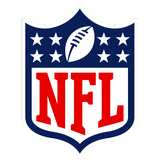 Get more from National Football League
Follow your favorites to get information about games, news and more
---