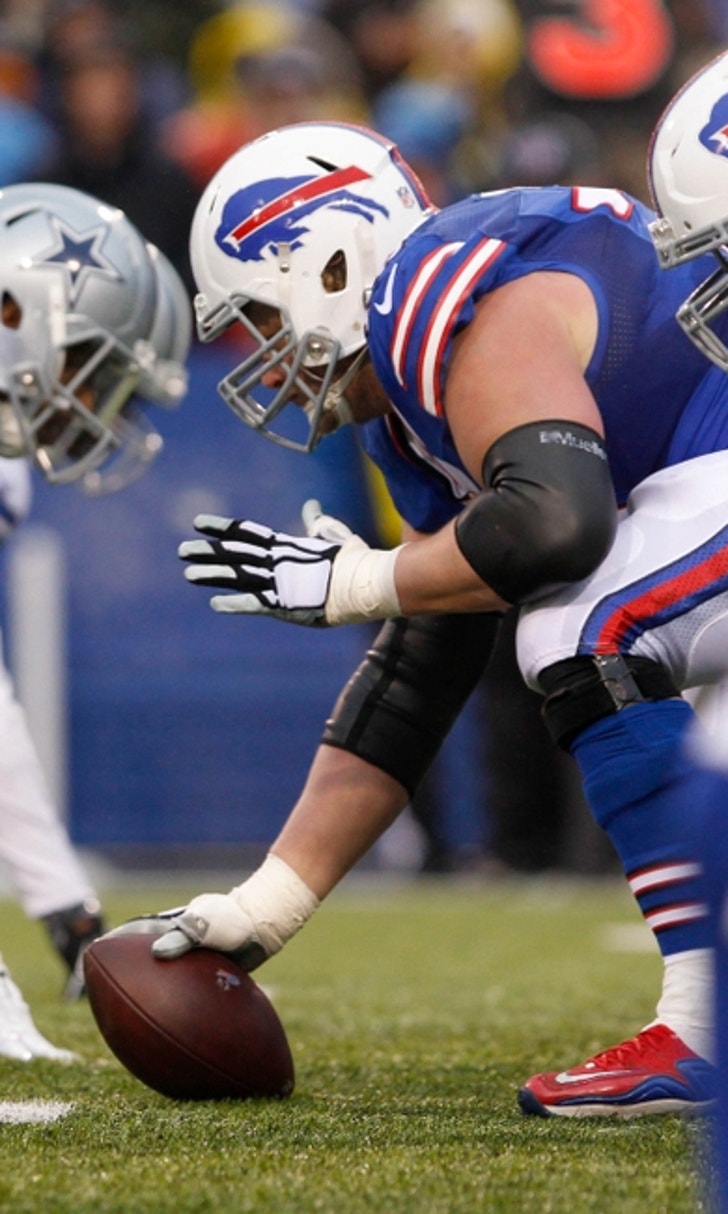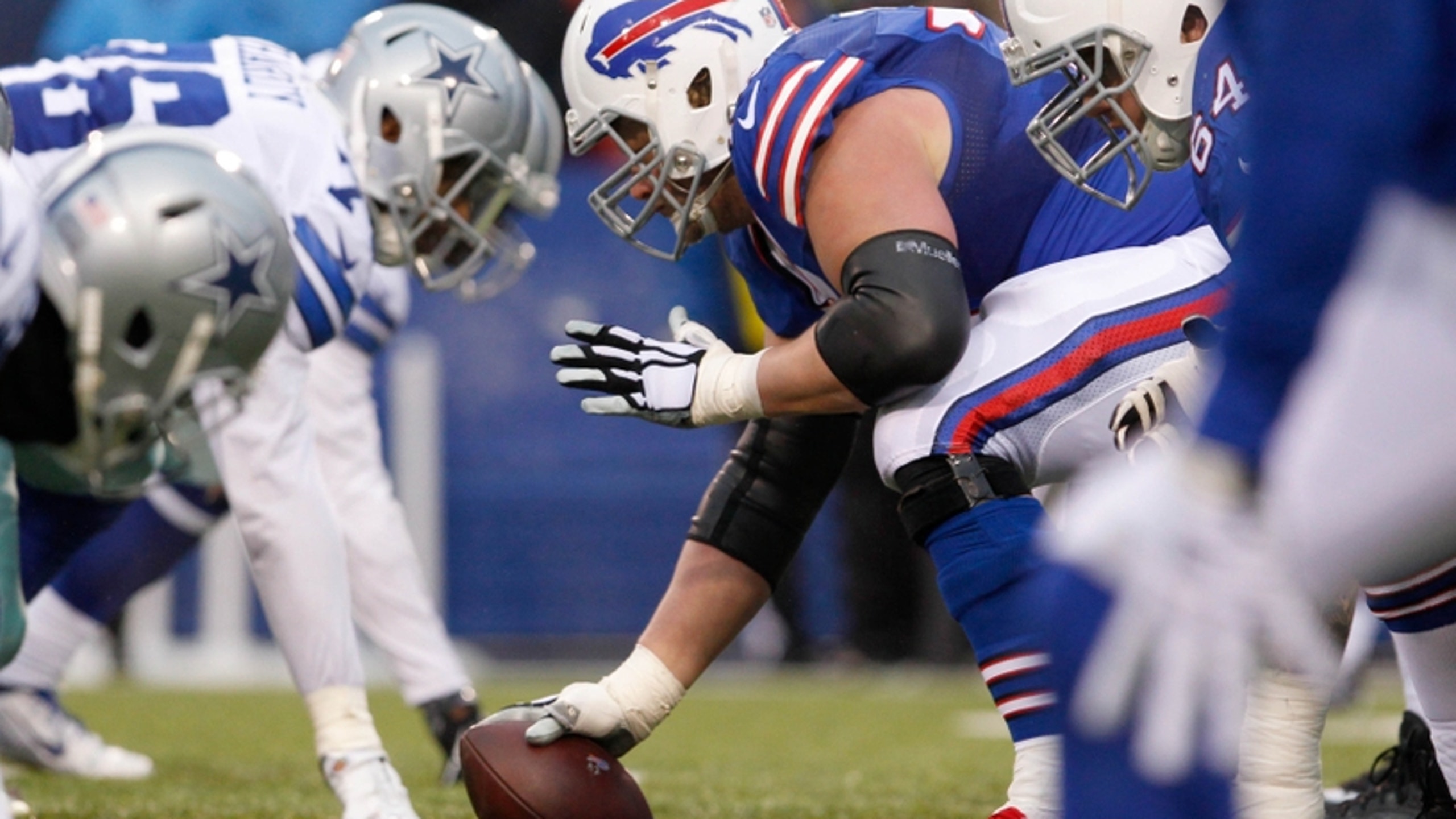 Buffalo Bills: 5 Reasons to be Excited for the 2017 Season
BY Fansided and Ryan Brennan/FanSided via BuffaLowDown • December 29, 2016
Apr 28, 2016; Chicago, IL, USA; Reggie Ragland (Alabama) arrives on the red carpet before the 2016 NFL Draft at Auditorium Theatre. Buffalo Bills. Mandatory Credit: Kamil Krzaczynski-USA TODAY Sports
The Buffalo Bills will not play in the playoffs this year, but that doesn't mean fans shouldn't be excited for the 2017 season.
Buffalo Bills' fans didn't get the season they were hoping for as their team missed the playoffs for the 17th straight year. With one game left, most fans are already looking ahead to the offseason. By their decisions, the front office is as well.
Although our 7-8 record is very disappointing, there was a lot to be proud of this season. Not only do we have the top rushing attack in the NFL, but we got a good look at some young players that could play a major role in the team's future. Safe to say, most of those young players exceeded expectations this year.
After the Buffalo Bills travel to play the New York Jets, all of the pressure falls back onto the front office, more specifically Doug Whaley and Terry Pegula. They need to kill it this offseason and put the pieces to the puzzle back together. If they play the offseason correctly, we could easily be a playoff contender next season.
Not only will we have to add a few pieces, but we will have to bring back a good amount of players that are due to be free agents. With 24 players hitting the market, the Bills will need to choose the right ones to keep because there's no way they will all be here next season.
I'm not going to sugarcoat anything here, the Buffalo Bills currently have their backs against the wall. It's not going to require a miracle, but it will require some very smart decision-making to get themselves out of the mess.
Despite all of that, we can't forget about the positives that we have in front of us. While everyone else focuses on the bad stuff, I am going to take a second to give 5 reasons why every Buffalo Bills' fan should be excited for the 2017 season.
And we begin…
(click the blue bar above to proceed)
Apr 28, 2016; Los Angeles, CA, USA; Los Angeles Rams fans await the announcement of quarterback Jared Goff as the No. 1 pick in the 2016 NFL Draft at draft party at L.A. Live. Mandatory Credit: Kirby Lee-USA TODAY Sports
With the end of the season near, that means the NFL Draft is right around the corner. Who doesn't love a little draft action?
There's one game left in the 2016 regular season and that means we have a pretty solid idea of when the Buffalo Bills will be drafting come April. There are definitely some positions that we can instantly upgrade through the draft, it will just be a matter of drafting the right players.
Above everything, fans want to hear the Buffalo Bills draft a player that will actually contribute right away and be reliable for the team. For too many seasons under Doug Whaley, our draft picks have missed a lot of time due to injuries. It'll be important to draft players that are healthy and build to last in this league.
With that being said, the Bills are looking at a first round draft pick that could come anywhere from 9-15. If we win on Sunday, we are looking at picking towards 15, but no lower than that. If we lose, we could pick as high as 9th, but no higher than that.
By the time the Bills are on the clock, a lot of talent will have already been drafted. The good news is, most of that talent will either be a QB, LB, DE or CB. None of those are really what the Bills should be using their first round draft pick on. The good QB's will be gone too early, there's plenty of CB talent in this draft, we are good at LB and DE is something we can take care of later in the draft.
With that being said, the Bills will have some very talented wide receivers to choose from and possibly — hopefully — the top safety, Jamal Adams. In my opinion, the Buffalo Bills will draft a wide receiver that will come in and complement Watkins and contribute right away.
If Jamal Adams is available, we need to grab him, though. He would instantly upgrade the entire defense — which is the biggest problem right now.
Either way, the Bills will have a couple very talented players to choose from in the first round and really can't go wrong with whatever they do go with. As for the rest of the draft, Whaley has done a fairly good job of drafting good talent later in drafts. I wouldn't be too worried about bad picks later on.
Overall, fans should be excited for this draft because if the Bills land gold, we will see this team in the playoffs next year.
Let's move on to the next reason you should be excited for next season.
(click the blue bar above to proceed)
Jul 31, 2015; Pittsford, NY, USA; Buffalo Bills running backs coach Anthony Lynn instructs Karlos Williams (40) during training camp at St. John Fisher College. Mandatory Credit: Mark Konezny-USA TODAY Sports
With Rex Ryan being fired, the Buffalo Bills are searching for a head coach. With the right decision, this could be a great thing for the Bills.
I was a little surprised when I found out the Buffalo Bills fired Rex Ryan, I figured they would wait until the end of the season, but I guess the time was right. I guess when Ryan told Pegula that if he was going to fire him, do it now, Pegula responded accordingly.
At least he was honest.
Now, I don't fully agree with the move. I think Rex was on to something and think we would've been completely fine next year. However, I also know that getting a new coach always has the possibility of being nothing but positive.
In other words, there's always a better coach out there for your team. It's just a matter of finding them — and the Bills have that opportunity again.
I remember when rumors first started to swirl about Rex being fired, I though to myself: If they do it, they better hire the right one. Anytime you are left with a decision like this, it could go one of two ways: good or bad.
All that pressure is being put on none other than Doug Whaley, which I agree with mainly because Rex wasn't his first choice in 2015. Since the Rex hiring was more on the Pegulas, well we got a pretty good look at where that got us. This is Whaley's chance to earn a lot of trust from the team's owners, players and the fans.
Personally, I would like to see Anthony Lynn remain as our offensive coordinator next season. I think we need to find a head coach that can work in a 4-3 defense well and help transform our defense.
There's plenty of defensive-minded coaches that would take this job, so it's on Whaley to do the right thing. I've heard rumors of a possible Jim Schwartz hiring, which I would be fine with.
Either way, this should excite fans whether or not they wanted Rex to stay. At the end of the day, this is a chance to get an even better coach.
Whoever becomes our head coach will inherit a talented defensive roster, the league's top rushing attack and some major players returning  from injury. Let's start with the rushing attack.
(click the blue bar above to proceed)
Nov 23, 2015; Foxborough, MA, USA; Buffalo Bills running back LeSean McCoy (25) runs the ball against the New England Patriots during the second half at Gillette Stadium. Mandatory Credit: Mark L. Baer-USA TODAY Sports
No matter what happens this offseason, we will still remain among the league's best rushing teams.
After seeing what Anthony Lynn has done with this running back group, how could you not be excited to see another year of improvement. I mean, is that even possible at this point?
There's no doubt that the Buffalo Bills' run-game was the highlight of the season. LeSean McCoy had his second-best season of his career, which is saying a lot. Mike Gillislee has been the perfect backup with timely runs and good goal-line presence.
Not to mention if Tyrod Taylor stays, he just adds to that explosiveness on the ground.
As a team, the Buffalo Bills have ran for 2,562 yards in 15 games with 464 attempts. They have a 5.5 yards per carry average, 28 touchdowns, 170.8 yards per game and 26 runs of more than 20 yards. We rank first in the league in almost all rushing statistics.
Want your voice heard? Join the BuffaLowDown team!
Here's how the three stack up on the ground individually this season:
LeSean McCoy: 1,257 yards, 229 attempts, 5.5 average, 11 rushes of more than 20 yards, 89.8 yards per game, 13 touchdowns
Tyrod Taylor: 580 yards, 95 attempts, 6.1 yards per carry, 7 rushes of more than 20 yards, 38.7 yards per game, 6 touchdowns
Mike Gillislee: 537 yards, 86 attempts, 6.2 yards per carry, 7 rushes of more than 20 yards, 38.4 yards per game, 7 touchdowns
If McCoy can stay healthy like he has this season — he could even be healthier — then we know what to expect next season. If Taylor stays, the defense will be guessing every time the Buffalo Bills take the field. If we bring Gillislee back, we will have the depth at RB that we need.
Most of all, if we keep Anthony Lynn around, we will succeed with any group of running backs.
Next season is going to be another strong year for Buffalo on the ground, but other areas of their game will improve as well — which brings us to our next reason to be excited for next season.
(click the blue bar above to proceed)
Sep 25, 2016; Orchard Park, NY, USA; Buffalo Bills center Eric Wood (70) against the Arizona Cardinals at New Era Field. Mandatory Credit: Timothy T. Ludwig-USA TODAY Sports
The Buffalo Bills lost a lot of key players this season to injury. Having those guys back next season will spell wonders for this team.
It's actually pretty sad when you look at it, but means it'll be all that sweeter when those players return from injury.
Looking at the roster, the Buffalo Bills have 17 players on their IR/injured lists as of right now. Some of those players might not be suiting up for the Bills next season due to free agency, but there's actually a few big names.
First off, when you look at the two positions Buffalo is lacking most — wide receiver and safety — it's sad to see so many of that talent on the injured list. We have 4 wide receivers and two tight ends on our injured lists and they all could've possibly helped this team in some way.
Six safeties are also currently on injured lists, adding to the craziness.
Of the receivers, I would've liked to see Kolby Listenbee this season, a healthy Percy Harvin, a healthy Marcus Easley and some more of Walter Powell. Most of all, I was excited to see what Chris Gragg could do. We will most likely see Listenbee next season, as well as Gragg and maybe Powell.
The safety position is just a mess. We have a lot of players injured, but of those players we aren't really sure what to expect from any of them when healthy. In my opinion, we should get a top safety talent in the draft and follow that group closely throughout minicamps and OTA's.
Eric Wood was heavily missed the second half of the season and easily could've been the difference maker that helped this team make a playoff push. More importantly, it would've saved Rex Ryan's job. He will return next season healthy and will instantly boost this offensive line back up.
I'm not sure what Aaron Williams is going to decide to do, but I think it is in his best interest to retire and not risk permanently injuring himself. He was a great player and a big leader on this team and if he does decide to retire, he will be missed.
Reggie Ragland was our second round draft pick this season and we didn't get to see any of him. Instead, Zach Brown came in and completely wow-ed everyone. Having him back will definitely add to the defensive front. Coupled with the return of Corbin Bryant — if we re-sign him — would really help the defense.
Sammy Watkins should be reliable again. Cordy Glenn will be healthy. Marcell Dareus should be reliable again. Shaq Lawson will be better. Yes!
The point is, there are a lot of injured players that could've been what we needed to make the playoffs. They will return better than ever next season and that's a good reason to stay excited this offseason.
That brings us to our final reason to be excited for next season.
(click the blue bar above to proceed)
Dec 11, 2016; Orchard Park, NY, USA; Buffalo Bills wide receiver Sammy Watkins (14) celebrates after scoring a touchdown during the first half against the Pittsburgh Steelers at New Era Field. Mandatory Credit: Kevin Hoffman-USA TODAY Sports
This season didn't go as planned, but that doesn't mean next season should be the same. Let's change the culture surrounding this team!
I'm tired of being in the "mediocre" category and being born a Buffalo Bills fan, I'm going to do die a Buffalo Bills fan. With that being said, it's time to change the culture of this team into a winning franchise.
This offseason is the offseason to do that.
It seems like we say it every year, but it's safe to say that we have had a much better season than in the past. We have seen improvements in some major areas and with the changes that are going to be made, everything should go as planned.
Of course, that all rests on the front office, but I have complete faith in them to get it right. Another year means another chance at breaking the curse we currently find ourselves in and we are in as good a place as ever to do so.
When you think about a new head coach, some young talent in the draft, some key players returning from injury and a more experienced run-game, this team is going to be dangerous.
Sammy Watkins has done a good job of being vocal about what has to happen when it comes to changing the culture of this team.
"But the new coach has to change what needs to be changed. Change the culture, change the mindset and get players on board. If they're not listening, cut them, kick them out, whatever. Sit them on the bench. I think that will help us move forward," said Watkins.
He continued:
"Whatever around the locker room that needs to be addressed, on the field, off the field, (penalty) flags. Whether it's working on things in the summer that we're not good at and being a professional. As players that's got to get fixed first. Then the coaches have got to be hard on us, not scared of us. Get at us, yell at us, curse at us, whatever to get the player to do that job the best he can that's what they need to do."
Let's stay positive and help be a solution to changing the culture of this team — as fans. Let's stay excited for next season and hope for a favorable offseason.
I still have faith in the Buffalo Bills, as I always will. What about you?
More from BuffaLowDown
This article originally appeared on
---
---