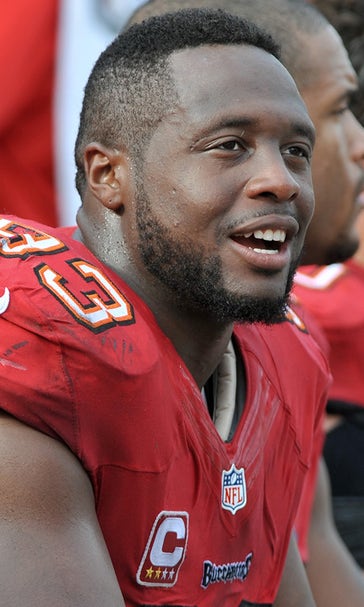 Bucs Pro Bowl DT McCoy eager to learn new defense
June 11, 2014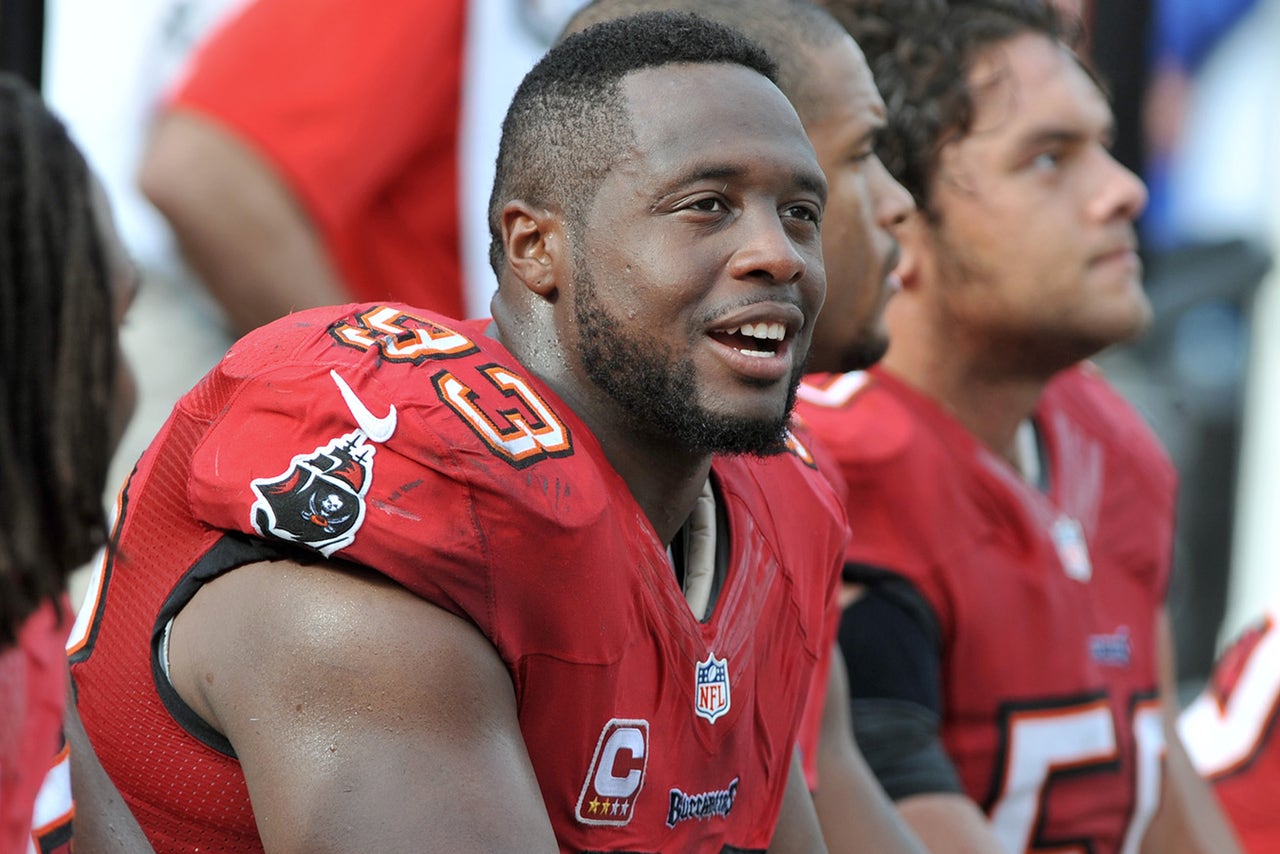 Gerald McCoy walked off the practice field, dripping with sweat and smiling. His mood got even better when he began talking about the revamped Tampa Bay Buccaneers.
The Pro Bowl defensive tackle has emerged as one of the NFL's best at his position over the past two seasons and anticipates continued growth in the scheme the Bucs will play under new coach Lovie Smith.
McCoy had 9 1/2 sacks in 2013, more than doubling the total he had the previous three seasons combined. But his team has yet to make the playoffs since he entered the league as the third overall pick in the 2010 draft, and that bothers him a lot.
''That's eating away at me, man. I do all this training and preparing, trying to do what I can for my team for us to get to the playoffs. I just want to experience it,'' the 6-foot-4, 300-pound team captain said after a two-hour workout during the team's three-day mandatory mini-camp.
''The great thing about this team is we have a lot of players who have playoff experience. We have more than one player who's been in the Super Bowl, coaches who've been in the Super Bowl, coaches who've won Super Bowls, players who've won Super Bowls.''
That begins with Smith, who led Chicago to the Super Bowl during a nine-year stint as the Bears' head coach. The new boss also was an assistant with the Bucs under Tony Dungy, the original of the Tampa 2 defensive scheme that became one of the league's most imitated systems in the late 1990s and early 2000s.
Smith is installing his version of the Tampa 2, and McCoy expects to benefit - much the way Hall of Famer Warren Sapp did while playing the same position under Dungy and later, Jon Gruden, when the Bucs won their only Super Bowl title.
McCoy has already talked with Sapp about what to expect.
''He told me straight up, it's not going to be easy to dominate that position,'' McCoy said. ''It may seem like you have all the tools, which you do. But to flourish, it's going to be really hard. I'm seeing what he means.''
Smith and defensive coordinator Leslie Frazier have followed McCoy's career from afar. The fourth-year pro's production was affected by injuries his first two seasons, however the former Oklahoma star rebounded to become a dominant player while being selected to play in 2012 and 2013.
Smith and Frazier, fired as coach of the Minnesota Vikings after last season, are even more impressed now that they've been to see McCoy up close.
The defensive tackle is entering the final season of the $63.4 million contract he signed as a rookie. The Bucs are interested in signing him to a long-term deal.
''He just brings life to the building every day,'' Smith said, adding that McCoy has an impeccable work ethic and is a leader off the field as well.
''You want your best player to be a little outspoken. You want to hear him. We hear Gerald. You want him around always. He's around always - front of the line. I couldn't be more pleased with what he's done,'' Smith said. ''Again, we're talking about a superstar. It's no secret he's getting ready to be able to give all of us a loan.''
The Bucs are coming off a 4-12 finish in their final season under former coach Greg Schiano. McCoy is the centerpiece of a young defense that he believes has the talent to rank among the league's best.
Tampa Bay used its entire draft to try to bolster an offense that ranked 30th in scoring and last in yards gained. Smith and new general manager Jason Licht helped the defense by signing pass rusher Michael Johnson, tackle Clinton McDonald and cornerback Alterraun Verner in free agency.
''Until you're the No. 1 defense in the league, you can always take a step. That's what we're fighting for,'' McCoy said. ''The champion of our division (Carolina) is coming in in Week 1. That team runs how their quarterback runs. If we're going to dethrone them, it's on the defense. We have a long way to go.''
---
---