National Football League
National Football League
Buccaneers-Browns Preview
Published
Oct. 29, 2014 4:48 p.m. ET

Mike Pettine had no interest in deeply analyzing last week's victory that helped the Cleveland Browns match their win total from last season, instead choosing to revel in the fact that his club is heading into November with a winning record for the first time in seven seasons.
It's a position the Tampa Bay Buccaneers only can envy as they visit Cleveland on Sunday looking to avoid a fourth straight defeat.
The Browns (4-3) didn't impress many outside of their locker room with last Sunday's 23-13 victory over winless Oakland as their offense sputtered for a second straight week. Their 39 rushing yards were their fewest in more than two years and they didn't get into the end zone until the fourth quarter.
It was a performance that barely exceeded the previous week's blunder, when Cleveland set a season low with 266 total yards and committed three turnovers in an embarrassing 24-6 loss at previously winless Jacksonville.
Pettine didn't seem to mind, though. The Browns are very much involved in the AFC North race and are going into November above .500 for the first time since having an identical record in 2007.
''You're going to have games like that,'' Pettine said a day after the victory. ''When you look back at your wins there's going to be some ugly ones, and that one certainly wasn't the prettiest. But I'll sit up here and talk about ugly wins for a lot of Mondays.''
Still, Pettine knows there's room for improvement despite Cleveland having won three of its last four. It has totaled 108 yards on the ground over the last two weeks with leading rusher Ben Tate averaging 2.0 yards per carry.
The Browns rank 29th in total defense, allowing an average of 395.6 yards.
''I could probably tell you a handful of plays from the four wins. I could tell you a lot of plays from the three losses," Pettine said. "We have to move on to the next one. You don't get caught up in (win-loss) records. It's way too early to even think about that stuff.''
He does, however, view Brian Hoyer's 7-3 record as a starter as a legitimate reason for sticking with him. Hoyer's 57.3 completion percentage ranks 32nd out of 33 qualified quarterbacks, but he's thrown just two interceptions with eight touchdowns.
With some calling for rookie Johnny Manziel to replace him, Hoyer went 19 of 28 for 275 yards and a touchdown against the Raiders.
''We won the football game. That's bottom line," Pettine said. "As long as our quarterback is playing good enough for us to win - we're not looking for style points. We're looking for wins. That's what we're ultimately judged on here. I'll take ugly wins all day.''
So would the Bucs (1-6). After scoring 13 straight points to take a 13-10 lead late in the fourth quarter against Minnesota last week, Tampa Bay gave up a field goal on the final play of regulation before rookie tight end Austin Seferian-Jenkins fumbled in overtime.
The Vikings returned it for a touchdown and a 19-13 win just 17 seconds into the extra period.
''We let one slip away,'' coach Lovie Smith said. ''Late in the game, we needed someone to step up.''
That seems to be a recurring theme for the Bucs. Four of their defeats have been by six points or fewer, with the other two coming by 31 and 42. Mike Glennon has started the last four contests after Josh McCown suffered a right thumb injury in a blowout loss to Atlanta on Oct. 18.
Glennon has completed just 56.8 percent of his passes with an interception in each of his starts, getting the nod last weekend despite McCown being active.
Smith hasn't announced who would start going forward, but there's a possibility McCown could reclaim his job with Tampa Bay struggling.
The Bucs have had an eye on the future lately, signing All-Pro defensive tackle Gerald McCoy to a seven-year, $98 million contract on Saturday before trading former first-round pick Mark Barron to St. Louis at the deadline for fourth- and sixth-round selections.
''The best feeling in the world is going to be when we turn this thing around, and to know you were a part of it," McCoy said. "That you didn't run from a challenge, you didn't run from the fight. I love a fight. I don't like fighting, but I love this fight.''
Cleveland tight end Jordan Cameron likely won't be available after suffering his third concussion in three seasons.
---
---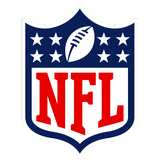 Get more from National Football League
Follow your favorites to get information about games, news and more
---