National Football League
National Football League
Bryant keeps coming through in clutch for Falcons
Published
Jan. 16, 2013 11:09 p.m. ET

When Matt Bryant is on the sideline, fully aware the game might be decided by his right leg, he'll drape a towel over his head to shut out the world.
He barely pays attention to the game. He doesn't hear the crowd, no matter how loud the fans are.
A sense of calmness sweeps over him.
''That towel acts like a force field,'' Bryant said. ''For whatever reason, that seems to block out of a lot of things.''
No kicker has been more clutch than Bryant over the last three years - and especially this season. He has won three games for the Atlanta Falcons in the final minute of regulation, including a 49-yard field goal with 8 seconds left in last week's thrilling playoff victory over the Seattle Seahawks.
On Sunday, the Falcons will host the NFC championship game for the first time. And, if their game against the San Francisco 49ers goes down to the wire - and, let's not forget, three of the last five conference title games have gone to overtime - they have full confidence that Bryant will come through again.
''You don't need to panic when you're in a situation like that,'' said offensive guard Justin Blalock. ''You know you've got a guy that everyone has faith in. Once you cross midfield, you know he's going to put it through. That takes a load off the rest of the team.''
Since the start of the 2010 season, Bryant has won five games for the Falcons with field goals in the final minute of the fourth quarter, more than any other kicker, according to STATS LLC. Shaun Suisham of the Pittsburgh Steelers is next on the list with three game-winning kicks. No one else in the league has more than two during that span.
Bryant has really been a godsend for the top-seeded Falcons (14-3) this season. When Atlanta was on the verge of an upset loss to Carolina, Bryant connected on a 40-yard field goal with 5 seconds left for a 30-28 victory. When the team struggled against lowly Oakland, he knocked through a mammoth 55-yarder with 1 second remaining for a 23-20 victory.
But no kick was bigger than the one he made last Sunday. Shaking off the shock of blowing a 20-point lead in the fourth quarter, the Falcons completed two long passes in the final half-minute to set up Bryant's winning kick.
The Seahawks called a timeout trying to freeze Bryant, who actually missed wide-right on what was really a practice kick.
But when it counted, there was never any doubt.
''For whatever reason, I feel like I'm hitting the ball a lot better now than I have in a long time,'' the 37-year-old Bryant said. ''Even that 49-yarder, I mean, it would've been good from 60 yards plus. I smoked that one. To be honest with you, I think that's the best ball I've ever hit.''
No kicker this season other than Bryant and Suisham has more than one winning field goal in the last minute of regulation, according to STATS.
But this is nothing new for Bryant, who's always had a burning desire to win at everything he does, who's always been a guy who wanted the ball in his hands - or on his foot - at the end of the game.
He still remembers losing a Little League game when he was 7 or 8 years old, then demanding that his mother get him moved to a better team. He shows no mercy on his 6-year-old son, even when they're playing a game of checkers just for fun.
Bryant's teammates are struck by his serious demeanor.
''I call him the angry kicker,'' linebacker Mike Peterson said. ''He walks around like he's angry, like he's mad at somebody. He's got a little linebacker in him. But he's like that every day ... like he just missed a kick or something. I take it that he's a hard guy, that he's hard on himself.''
Bryant has certainly been hardened by real life.
In 2008, his 3-month-old son Matthew Tryson passed away unexpectedly, apparently from Sudden Infant Death Syndrome. One day after the funeral, he returned to kicked three goals in Tampa Bay's victory over the Green Bay Packers. The following season, after signing with the Falcons, his father succumbed to Lou Gehrig's disease on Christmas Day. Bryant attended the funeral in Texas and rejoined the Falcons in time to kick two field goals in their season-ending victory over the Buccaneers.
Just 16 months apart, Bryant lost two of the most important people in his life. In between those life-changing events, he was cut by the Bucs and spent time in the United Football League, playing for a team known as the Florida Tuskers.
Through it all, Bryant learned an important lesson, one that he still tries to pass on to his son, his 16-month-old twins and his stepchildren.
''You learn to practice what you preach,'' Bryant said. ''I think about what would I tell (Tryson). I would tell him to do his best, just I like I tell my kids now to do their best. That's all you can do.''
If there comes a time when a big kick doesn't go through, he'll be angry and disappointed, but not for long.
He's so confident in what he does before goes out on the field that he can live with the result.
''You could miss, or you could make it,'' Bryant said. ''But if you go out there worrying about this or worrying about that, if you have any hesitation except for doing your best, there's so many more bad things that can happen.''
He still hears his father's voice, the man who played such a major role in helping him reach the NFL, cheering him on just like he did when Bryant was a kid playing baseball and soccer.
''To this day,'' the kicker said, ''I hear someone in the background saying, `Go for it!'''
If Bryant trots out for another potential winning kick against the 49ers, he'd surely hear that voice again - and the Falcons would like their chances.
---
Follow Paul Newberry on Twitter at www.twitter.com/pnewberry1963
---
Online: http://pro32.ap.org/poll and http://twitter.com/AP-NFL
---
---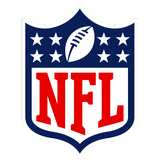 Get more from National Football League
Follow your favorites to get information about games, news and more
---