National Football League
National Football League
Browns would give LeBron a shot, if he's serious
Published
Nov. 19, 2009 12:22 a.m. ET

If LeBron James truly believes he can help the Cleveland Browns, coach Eric Mangini has an orange helmet waiting for him.

"I think he should come on down," Mangini said, smiling. "I know he's pretty busy right now, but if he wants to give it a shot, the guy is gifted. He's competitive and tough. I'm sure whatever he applied himself to, he'd probably be good in baseball or soccer or swimming."


downlevel descriptionThis video requires the Adobe Flash Player. Download a free version of the player.


The NBA superstar, who was an All-State wide receiver in high school, said Tuesday night that if he put the time and commitment into it, he could be a good football player. Mangini agreed, calling James "a freak athletically" and said the 6-foot-8, 260-pounder could be dangerous at tight end, wide receiver or even outside linebacker.

Quarterback Brady Quinn also heard about James' football fetish. He would love to have a target to throw to like James in the red zone.

"That'd be great," Quinn said. "Tell him to suit up and let us know, we'll get him working. Obviously he's an incredibly talented athlete. If he wants to try to play a little bit now, we'd be more than willing to pick him up."

Browns nose tackle Shaun Rogers isn't convinced James, as great as he is, could step into the NFL and be able to handle the pounding.

"I heard that comment," Rogers said. "I have mixed emotions about that. A great athlete? Yes. A football player? No."

Rogers then looked into TV cameras.

"Yeah LeBron, I said it," he said. "It's a punishing game. I just don't think you can step off the basketball court after not going through this year in and year out and just play football. From that standpoint, I just don't think it's possible. You have to weather and condition your body to take this punishment."

So what if James had a year to train? Could he do it then?

"Yeah, he might make a heck of a tight end," Rogers said. "I'd like to see him out there running down the seam."
---
---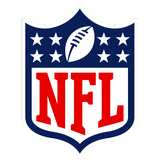 Get more from National Football League
Follow your favorites to get information about games, news and more
---