National Football League
National Football League
Browns' top pick Taylor impressing
Published
Aug. 27, 2011 10:06 p.m. ET

Phil Taylor stands out in a crowd at 6-foot-3, 335 pounds. The Cleveland Browns' top draft pick is showing the potential to be a standout defensive tackle, too.
Taylor made a big push toward establishing himself on Cleveland's line when he threw his weight around against Philadelphia Eagles quarterback Michael Vick on Thursday night.
''There were flashes of what you want from a defensive tackle in this league,'' coach Pat Shurmur said after Taylor spent a good part of the first half causing havoc in the Eagles' backfield.
Taylor forced Vick to fumble on a sack and pressured an Eagles lineman into committing a holding penalty. He also drew a double team that enabled linebacker Scott Fujita to pressure Vick into an overthrow, and applied pressure in the backfield at least four other times.
After the last play of the second quarter, Vick gave the Browns' big lineman a fist bump.
''He said, 'Good play, keep playing hard,' '' Taylor said.
Taylor's play is welcome to a team with several players sidelined by injuries. Shurmur gave the squad a day off Saturday. It meant starting offensive lineman Eric Steinbach and running back Brandon Jackson did not miss more time away.
Shurmur doesn't know when either may be back, saying Jackson will be out for an ''extended period'' with a toe injury. Steinbach has a disc problem in his back - not a good sign for a 6-6, 295-pounder who has missed only three games in eight seasons and played every snap the past two seasons. Surgery would likely end his season.
Taylor is fresh and eager to make an impact, however.
''I am just getting better in practice each week,'' he said. ''It showed a lot more this week. I'm just doing the extra things in practice and I got a lot better this game.''
Shurmur is keeping Taylor's performance in perspective, noting much of the good play came against two Eagles rookies, right guard Danny Watkins and center Jason Kelce. Watkins was Taylor's teammate at Baylor and Philadelphia's top choice.
Shurmur stopped short of giving Taylor a perfect grade.
''There were some areas in the game where he needed to be a little more explosive and consistent,'' Shurmur said. ''Generally, he's making steady progress and that's good.''
Taylor said he enjoyed his 14-yard sack and forced fumble on the Eagles' third play, but agreed that an NFL defensive lineman can't just live on knocking down opponents.
''You have to use your hands a lot more at this level,'' Taylor said. ''In college, you can get by with just bull rushing a guy and things like that. At this level, guys have more technique, so you have to use your hands better.''
Taylor can make his presence felt even without getting sacks.
''If I am drawing a double team on every play and not getting tackles, then the linebackers should be making all the tackles,'' he said. ''A good game for me is to just going out there and doing whatever I need to do for the team.''
Putting pressure on opposing quarterbacks is a priority for the Browns this year. That's a prime reason why they made Taylor their top choice and went to four down linemen, a set that has him playing alongside beefy Ahtyba Rubin.
''He's helping me out a lot because he's a veteran,'' said Taylor. ''In the game, he's just helping me out with things to look for from offensive linemen and things like that.''
Shurmur says the pairing has potential.
''Rubin's one of those guys that goes hard all the time,'' the first-year coach said. ''He's a true pro. For a young guy like Phil that's got so much ability, that's a good pair. They're working well together.''
---
---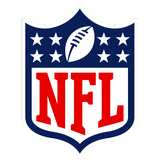 Get more from National Football League
Follow your favorites to get information about games, news and more
---