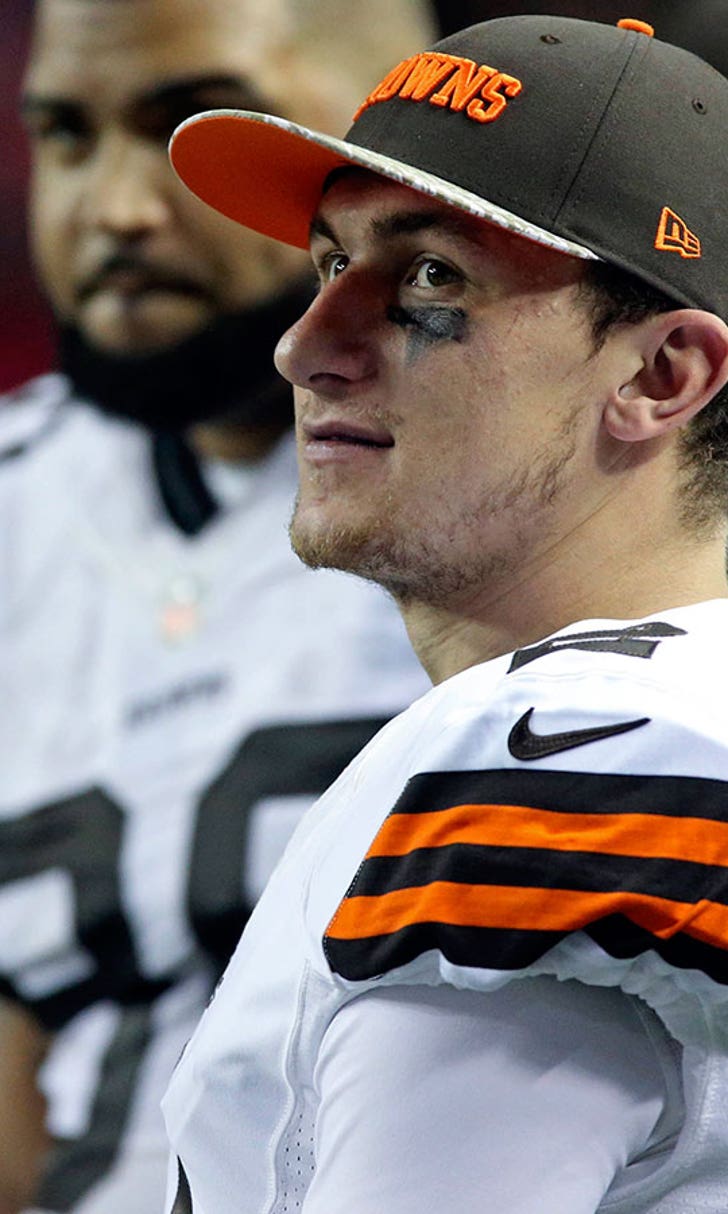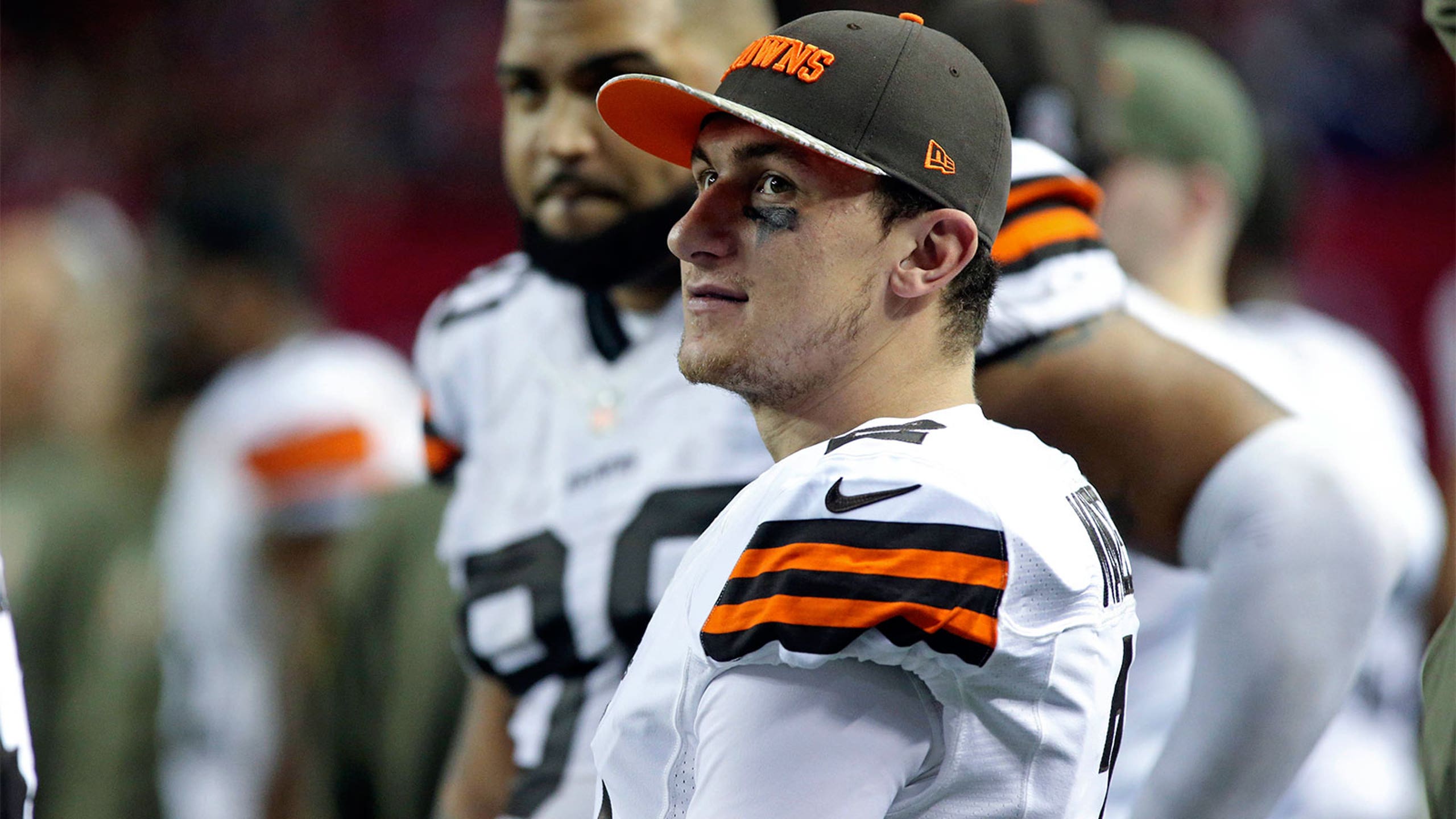 Browns need to put in Manziel , so tweets Johnny Football's girlfriend
BY foxsports • November 23, 2014
Brian Hoyer did not have a good game Sunday afternoon, and after the Cleveland Browns quarterback threw two interceptions in the fourth quarter against the Atlanta Falcons, fans were calling for Johnny Manziel to replace him.
Well, one fan, anyways.
We suppose Colleen Crowley isn't just any "fan" -- she's the girlfriend of the Browns' rookie quarterback. Unfortunately for Crowley, her "bae" only has seen five snaps this season after Hoyer was designated the Browns' starter.
In his unexciting NFL debut, Manziel had his first pass dropped and was taken out of the game.
Rather than taking Miss Crowley's advice, Browns head coach Mike Pettine opted to stick with Hoyer. Turns out he was onto something, because Hoyer led the Browns down the field to set up a last-second field goal from Billy Cundiff that gave his team a 26-24 win.
Better luck next time, Colleen.
Blake Bortles reportedly breaks up with model girlfriend Lindsey Duke
Johnny Manziel tweets out his friend's phone number as a prank
Johnny Manziel busts out Heisman pose on cover of Golf Digest
---
---