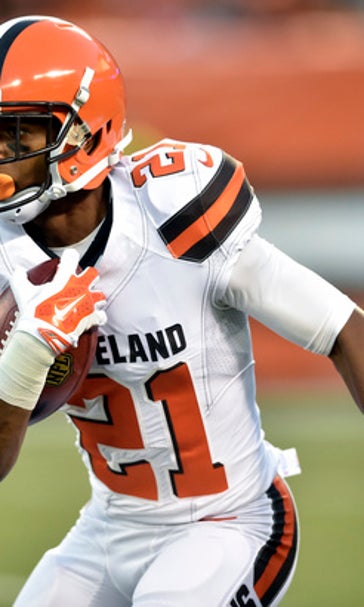 Browns continue housekeeping, trade Gilbert, release Gabriel
September 3, 2016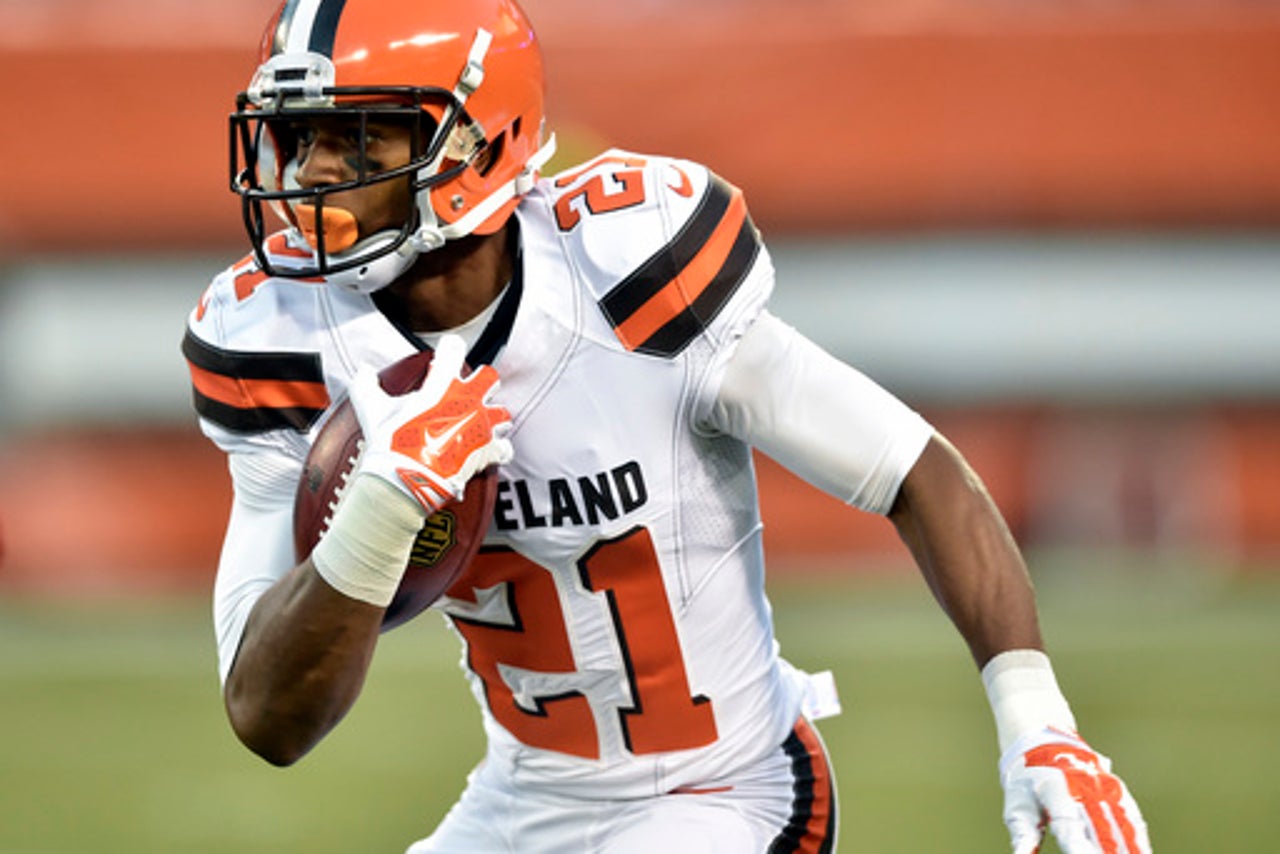 CLEVELAND (AP) The Browns continued their methodical housecleaning by sweeping out another first-round pick.
Cornerback Justin Gilbert, who never lived up to being the No. 8 overall pick in 2014, was traded to the Pittsburgh Steelers on Saturday for a sixth-round draft pick in 2018 and Cleveland also released wide receiver Taylor Gabriel as it trimmed its roster to the NFL-required 53 players.
Gilbert was a major disappointment almost from the moment he began with the Browns. He started in just three games over two seasons in which he never seemed to mesh with his teammates on or off the field. The 24-year-old made only one interception and never delivered on the big-play potential he showed after starring at Oklahoma State.
Gilbert's departure wasn't entirely a surprise. On Friday, coach Hue Jackson said the defensive back had shown some signs of improvement this summer but did not guarantee he would make the roster.
With Gilbert gone, the Browns don't have any of the players they selected in the first round from 2011-14. Phil Taylor, Trent Richardson, Brandon Weeden, Barkevious Mingo and Johnny Manziel - all first-round picks - preceded Gilbert out of town. Cleveland's new front office recently traded Mingo to New England and the troubled Manziel was released in March.
The Browns have made three trades in the past week and the roster is likely to undergo further changes in the next 48 hours.
In getting down 53, the Browns released Gabriel, who had 64 catches over the past two seasons.
The 25-year-old Gabriel figured to have an edge after a long punt return in Thursday's loss to Chicago. However, the Browns decided to keep the four rookies they drafted this year - Corey Coleman, Ricardo Louis, Jordan Payton and Rashard Higgins - along with veterans Andrew Hawkins and Terrelle Pryor over Gabriel. Wide receiver Josh Gordon is suspended for the first four games because of multiple drug violations and does not count against the roster.
''We've gotten a lot bigger, we've got younger and I think we've gotten better,'' first-year coach Hue Jackson said. ''Having Terrelle Pryor and obviously our draft pick Corey Coleman is good, and it's great to see Terrelle come on. Obviously, getting Josh Gordon back on our football team is huge. You're talking about one of the better receivers in the league, and we've got to make sure we hold this thing together until he can get back and we're looking forward to having him back.''
Also, the Browns addressed their punting issue by reaching an agreement with former Denver punter Britton Colquitt, a person familiar with the negotiations told The Associated Press.
Colquitt will sign a one-year deal, said the person who spoke on condition of anonymity because the contract has not yet been signed.
The Browns have been looking for a punter since trading three-time Pro Bowler Andy Lee to Carolina earlier this week for a fourth-round pick. On Thursday, punters Kasey Redfern and Mike Palardy both shanked kicks badly in a loss to Chicago. Redfern was also released.
The 31-year-old Colquitt spent six seasons with the defending Super Bowl champion Broncos.
---
AP NFL website: www.pro32.ap.org and www.twitter.com/AP-NFL
---
---