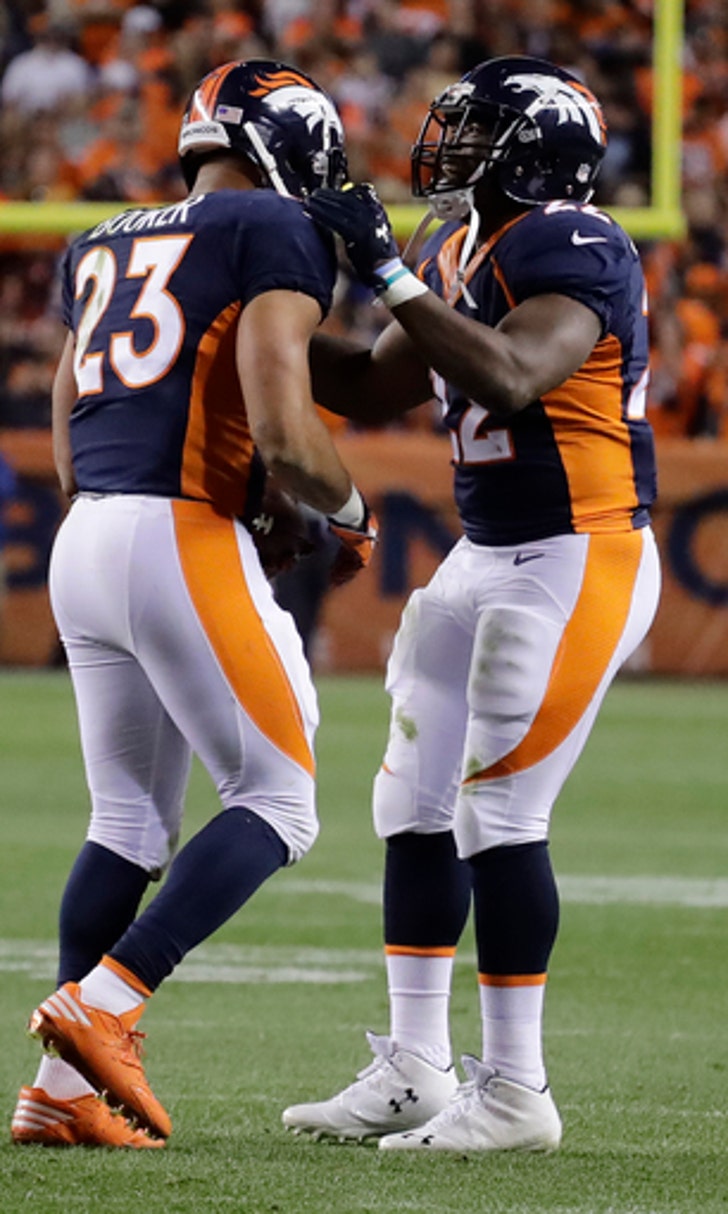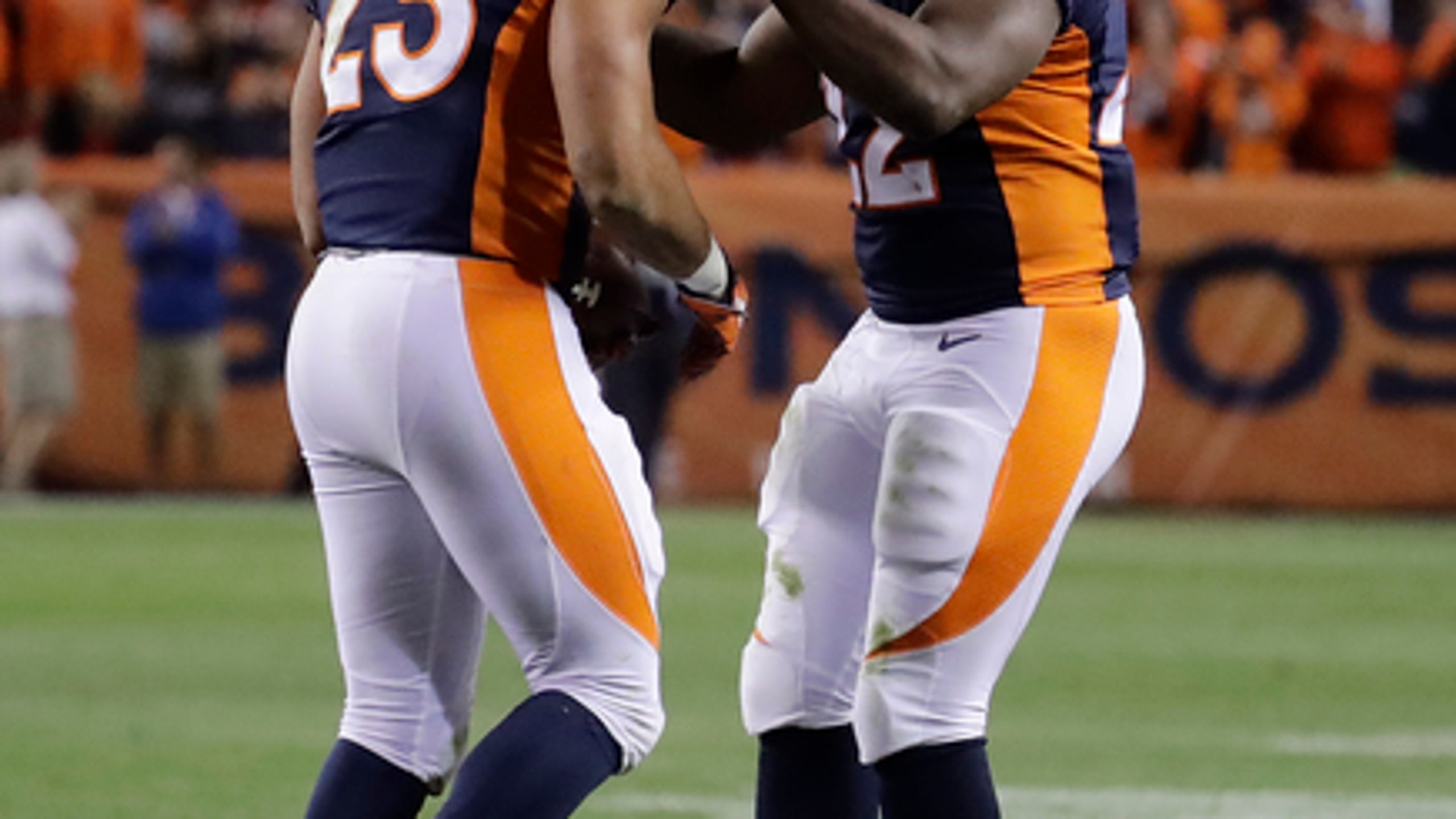 Broncos whole again after ending 2-game slide vs. Texans
BY foxsports • October 25, 2016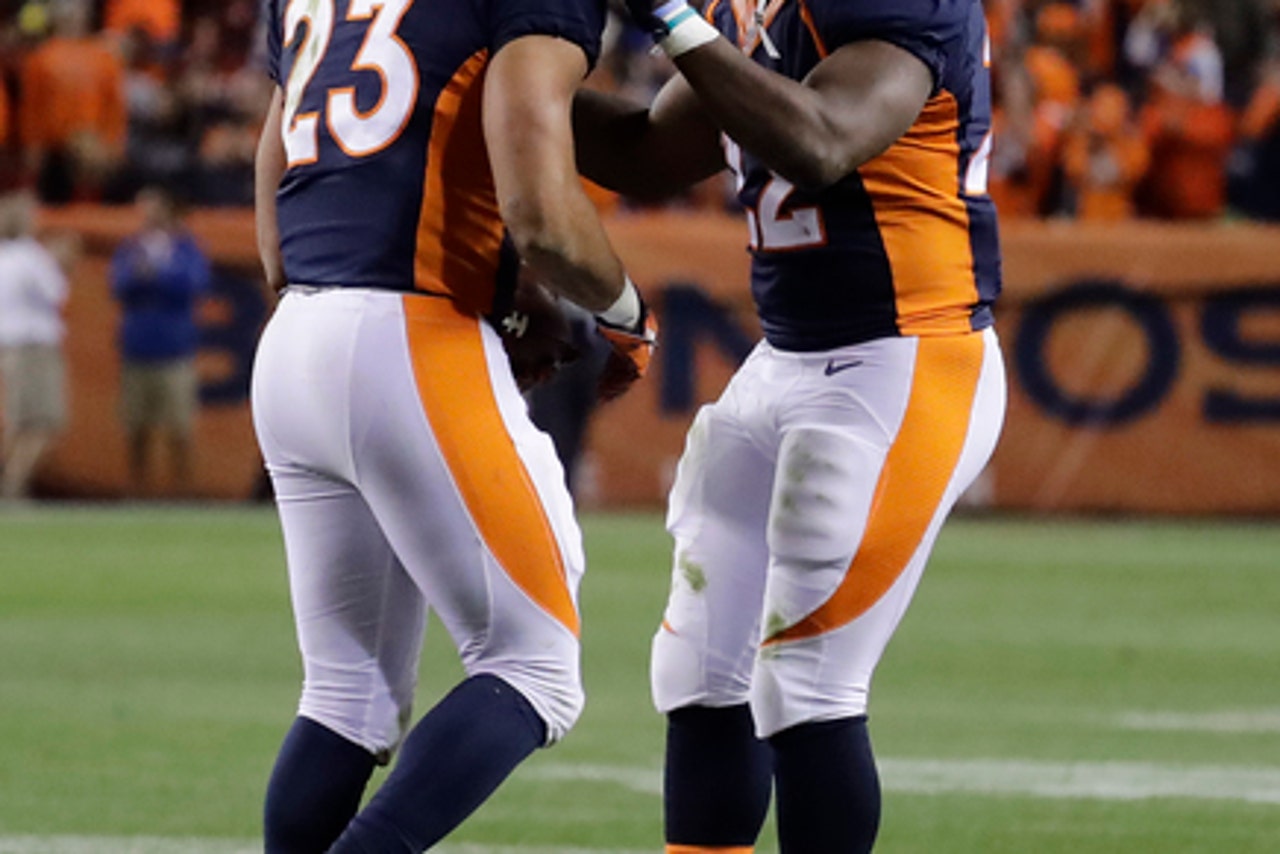 DENVER (AP) The Denver Broncos are whole again.
Trevor Siemian's healthy. Gary Kubiak's back on the sideline. C.J. Anderson is running wild once more, thanks to a nudge from rookie Devontae Booker, and the defense is forcing fumbles like it used to.
Von Miller & Co. turned Brock Osweiler's homecoming into a house of horrors with a 27-9 win over the Houston Texans on Monday night that snapped a two-game skid.
The Broncos (5-2) kept pace with the resurgent Raiders atop the AFC West, a division they've owned for five years. A loss would have plummeted them into third place.
The Texans (4-3) limped home still leading the middling AFC South, where every team has surrendered more points than it's scored.
''We kept Brock out of the end zone and that's perfect,'' cornerback Aqib Talib said. ''That's the goal every week. So, we got our job done this week.''
Osweiler managed just 131 yards on 22 of 41 passing.
''I looked up in the fourth quarter, before I think that last drive, and he had like 70 yards passing,'' Talib said. ''I just smiled on the inside. That's what we wanted to do. We wanted Brock to come out here and struggle. He came out here and struggled.''
Denver shut down Osweiler without the usual sum of sacks they typically pile up on QBs.
Osweiler was hit eight times but his only sack came when he mishandled a shotgun snap and fell on the football.
The Broncos avoided their first three-game skid since 2011.
''It was huge,'' safety T.J. Ward said. ''Just to get that momentum, get that feeling back in here, that confidence that we've been running with and playing with. After the two losses you could kind of feel the aura of the team just kind of going down. We had great preparation this week, came in and played how we prepared.
''We back up.''
Other takeaways from the Broncos' bounce-back and the Texans' stumble:
STREAK SNAPPED: Miller saw his sack streak snapped at eight games, counting the playoffs.
''There was a sack streak? I wasn't even paying attention to it. My bad, guys,'' Miller said. ''You know, I'm all about wins. I'll take a win any day. Sacks are great. That's what I do. That's my job. I wasn't able to get it done today, but we got it the win.''
SPRY SIEMIAN: Although Siemian's numbers were pedestrian - 14 for 25 for 157 yards - he threw a touchdown and had no interceptions or sacks. He moved around much better than he had 11 days earlier against San Diego in his return from a sprained left A.C. joint that clearly affected him in a 21-13 loss to the Chargers.
DAVIS RETORT: After taking heat for getting exposed in single coverage by Atlanta's speedy running backs and San Diego's tight ends, inside linebacker Todd Davis had four big tackles and a key fumble recovery that led to Denver's final TD.
Darian Stewart punched the ball from running back Alfred Blue's grasp and it popped up.
''I just saw the ball in the air. I feel like it took 12 seconds to get in my hands,'' Davis said. ''It gave us more momentum.''
FOSTER RETIREMENT: Former Texans star running back Arian Foster's retirement from the Dolphins - announced during the Texans-Broncos game - caught his former teammates off guard.
''It was pretty surprising,'' Houston linebacker Brian Cushing said. ''I think the world of him as a football player. It's not easy to see guys step away from the sport. I admired the way he played and I admired the physical talents. He was one of the most talented running backs possibly ever. It's sad but at the same time he's moving on in life.''
ROAD WOES: Osweiler is still looking for his first road win with the Texans, who have lost by 27 at New England and 18 at Minnesota and now Denver.
''We've got to figure out how to win on the road, that's it,'' Wilfork said.
BLANKET COVERAGE: Big-play receivers DeAndre Hopkins and Will Fuller V were held to a combined nine catches for 58 yards by Broncos cornerbacks Chris Harris Jr. and Talib. The longest catch was for 13 yards by Fuller.
''They're a great defense. We didn't accomplish what we wanted to accomplish - plain and simple,'' Hopkins said.
---
AP NFL website: www.pro32.ap.org and AP NFL Twitter feed: www.twitter.com/AP-NFL
---
Follow AP Pro Football Writer Arnie Melendrez Stapleton on Twitter: http://twitter.com/arniestapleton
---
---