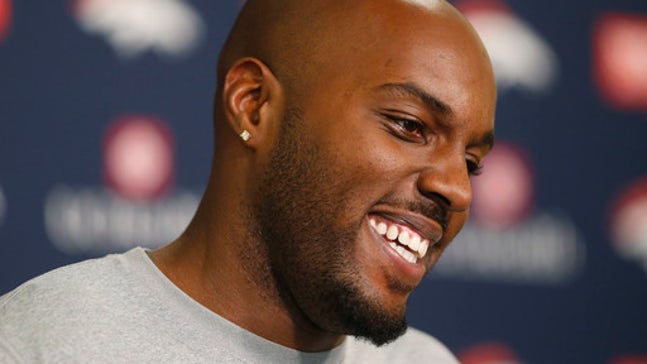 Broncos still playing the Rodney Dangerfield card
Published
May. 18, 2016 5:53 p.m. EDT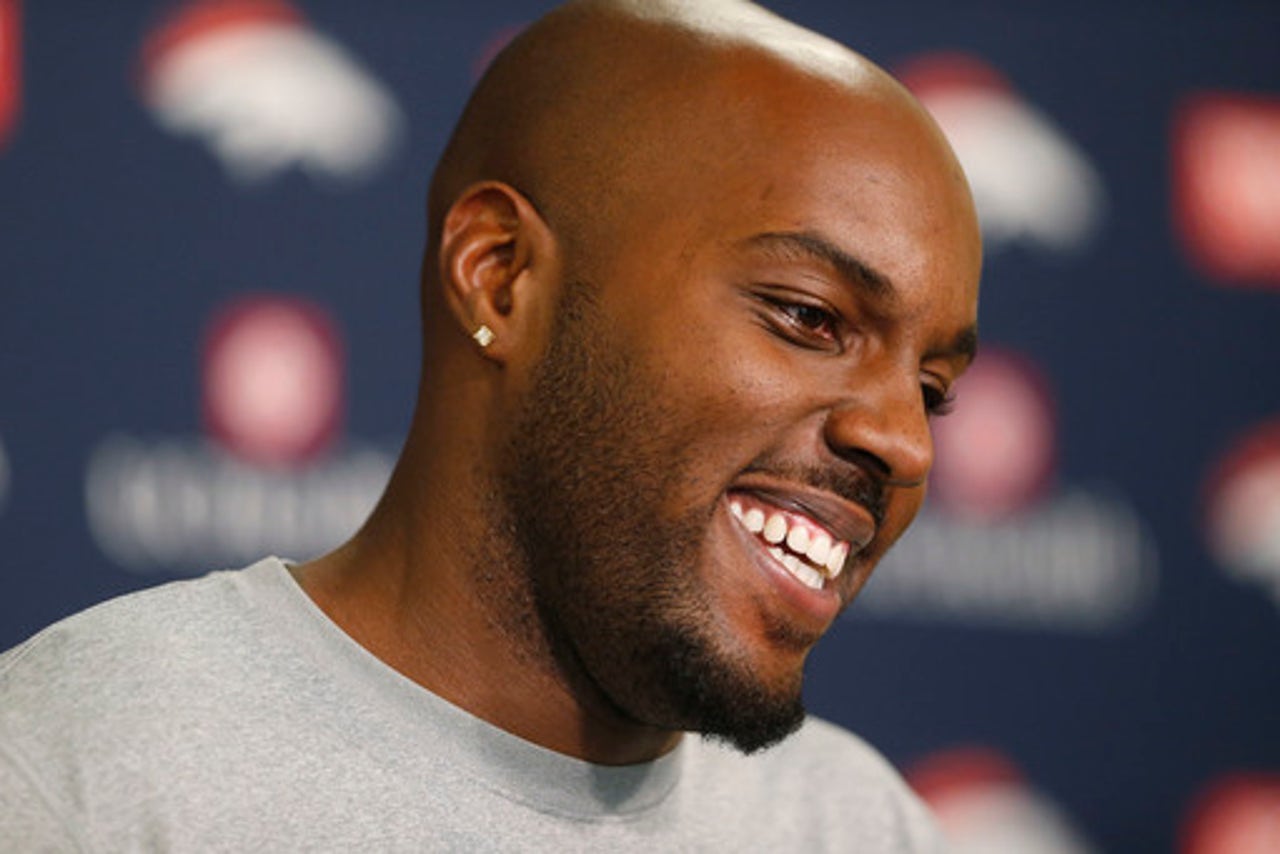 ENGLEWOOD, Colo. (AP) It's May. OTAs haven't started yet. Training camp isn't even on the horizon. So, it's a good time for NFL teams to talk some trash.
The Super Bowl champion Denver Broncos and AFC West rival Oakland Raiders got into a Twitter scuffle Wednesday, trading barbs after Khalil Mack suggested Oakland's revamped defense could be as good as Denver's.
NFL.com's headline read, ''The (at)Broncos D? It currently rules the AFC West.''
''Ruled(asterisk)'' the Raiders responded on their official Twitter account.
The Broncos replied to that volley by digging up a photo of general manager John Elway and coach Gary Kubiak leaning back in their chairs in the draft room and sharing a good belly laugh.
The Broncos have been enjoying the spoils of their 24-10 win over Carolina in Super Bowl 50, hitting the talk show circuit and sports shows in an I-told-you-so world tour.
They're clinging to the ''no respect'' card even as the franchise's latest Lombardi Trophy sits in the lobby at team headquarters.
Denver's defense, which last year rivaled the `85 Bears, the `00 Ravens, the `02 Buccaneers, as the greatest ever, is still disrespected, suggested safety Darian Stewart.
''Everybody is entitled to their opinion, so we've just got to keep working and getting better,'' Stewart said Wednesday. ''I mean, it's our second year together, so it's going to be hell for teams this year.''
What could the Broncos possibly do to gain that elusive respect? Stewart said he has no idea.
''I don't know, but like I said, most of these guys making these opinions never played football,'' he added, ''and some of the other people making them, they played on other teams and they go for their teams.''
That was a shot at former Pittsburgh defensive back Ike Taylor, who now works for NFL Media and recently rated the Steelers as the hardest-hitting secondary, ahead of Denver's.
''They must have not watched the film,'' Stewart said. ''But if you look who said it, he was a Steeler. And for him to say the Steelers were No. 1, that's bad. He shouldn't even be on TV. Like, for real. Ike Taylor, he remembers D.T. well, huh?''
There it is.
Taylor was covering Demaryius Thomas when Denver's big wide receiver hauled in Tim Tebow's 80-yard touchdown pass on the first play of overtime in the playoffs five years ago.
The Broncos actually appreciate the disrespect. It's more fuel.
''Yeah, it just gives us extra motivation to go out there and prove everybody wrong,'' Stewart said.
Odds-makers say the Broncos, who averaged 11 wins during Peyton Manning's tenure, won't even hit double figures this season with Mark Sanchez or rookie Paxton Lynch at quarterback.
Cornerback Bradley Roby said the rest of the country may view the Broncos as a one-hit wonder, but he thinks Denver's defense can sustain its dominance and carry the team to another trophy regardless of who's under center.
''Because defense wins championships and I think people are just saying (that) because we lost two quarterbacks'' so they ''automatically have doubts,'' Roby said. ''But we know that defense was a big reason why we got to the game and why we won the game. So, we are very confident that we'll be better this year.''
---
AP NFL website: www.pro32.ap.org and www.twitter.com/AP-NFL
---
Follow AP Pro Football Writer Arnie Melendrez Stapleton on Twitter: http://twitter.com/arniestapleton
---
---