National Football League
National Football League
Broncos promote Gase to OC
Published
Jan. 17, 2013 12:00 a.m. ET

The Denver Broncos have hired a new offensive coordinator - and no, his name isn't Peyton Manning.
Adam Gase will be calling the plays next season as he replaces Mike McCoy, who bolted earlier this week to become head coach of the San Diego Chargers.
Sure, Manning will have input - lots of it, actually - but Gase said the four-time NFL MVP actually wants a coach to bounce ideas off of, which they frequently did walking off the practice field in the season the Broncos just finished up.
That built-in familiarity with Manning and the offense is a reason why Gase was promoted from quarterbacks coach Thursday.
''While we did speak with several qualified candidates, it became clear that Adam was the best fit,'' coach John Fox said. ''He did a great job working with Peyton and all of our quarterbacks the last two seasons. Adam is a bright coach with a great future, and I am confident he'll have success in his new role.''
After all, he is sending plays in to Manning, who has a knack for making just about any offensive coordinator look good.
''Peyton does a great job of when you give him a play, if it needs to be better, he does a great job of putting you in that play,'' Gase said. ''That's what he does that's so great, that I don't think people admire enough. That's why you don't see a lot of bad plays with him.''
The two will be in Hawaii together for the Pro Bowl, but they won't interrupt beach time to chat about blitz packages. Gase is going to leave Manning alone until after the game. Then, they'll get down to work.
In the meantime, Gase will brush up on the offense so when Manning comes to him with inquiries, he will be ready.
Asked if Manning ever runs out of questions, Gase responded, ''That would be a firm no.
''His questions are always as productive and great questions,'' said Gase, who joined the Broncos in 2009 as wide receivers coach. ''When he asks questions, you're sitting there going, `That's a great question.'
''If you don't know the answer that second, you better go investigate and figure out what the answers are.''
Manning is coming off a stellar year for the Broncos in his return from four neck surgeries that forced him to sit out a season. He shattered numerous single-season franchise records, including most TD passes (37), yards (4,659), quarterback rating (105.8), completions (400) and completion percentage (68.6).
Still, one of the most indelible images of Manning's first season in the Mile High City was his kneel-down to run out the clock with the ball at his 20, 31 seconds remaining in regulation and two timeouts at his disposal. Manning later threw a costly interception in overtime, setting up the Ravens' game-winning field goal that knocked the top-seeded Broncos out of the postseason.
So, would Gase have had Manning take a knee?
''It was best for our guys to regroup at the time, get to overtime and try to win it,'' the 34-year-old Gase said. ''We had opportunities on offense and didn't make the best of them. It's a disappointing deal.''
Yeah, but would he have preferred the Broncos to be more aggressive?
''We were just trying to regroup at that time,'' he said.
Although the Broncos played at an up-tempo pace all season, Gase thinks they can take it up another notch. And those 30 points they averaged a game? He believes it can soar higher.
''We're looking to play pedal to the metal and play as fast as possible and be aggressive, and score as many points as possible every game,'' Gase said. ''I'm not nervous about calling plays. You have one of the greatest quarterbacks of all time as your quarterback. I'm excited. I'm thrilled to be able to have that opportunity.''
It's not like Gase hasn't called a few plays before. Late in games, McCoy would allow him to take a few series, just to throw different wrinkles at opposing defenses.
''We experimented with that a little bit and it went well,'' Gase said.
As for whether the plays he sent in resulted in points, Gase remained silent.
''Not telling,'' he said, chuckling. ''You'll have to figure out which one it was.''
The real task before Gase remains this: Matching Manning's passion.
''When he sees guys do what he does, grind like he does, I think that's what he's looking for with everybody in the building,'' Gase said. ''He gravitates to people like that. I try to do that 100 percent, get after it as much as possible, to give him as many answers as he needed for that week.
''You can't just walk into his meeting room and say, `I think I got it.' You better be on it.''
---
---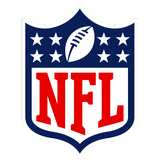 Get more from National Football League
Follow your favorites to get information about games, news and more
---