National Football League
National Football League
Brees: Focus on keeping Saints together
Published
Jan. 20, 2012 10:58 p.m. ET

Drew Brees has spent the past six years reinvigorating the Saints, rewriting NFL records and rebuilding New Orleans.
His contract may be expiring, but the Big Easy's biggest sports star doesn't see himself changing teams any time soon.
Brees said Friday he would be ''beyond stunned'' if he and the Saints are unable to agree on a contract extension during this offseason, echoing comments by coach Sean Payton this week.
The former Super Bowl MVP added he doesn't believe his next deal will prevent the Saints from bidding for some other key members of their record-setting offense who will become free agents, including Pro Bowl guard Carl Nicks and receivers Marques Colston and Robert Meachem.
''My No. 1 priority, and it always has been this, is keeping our team together and making sure we have the right guys in the right positions to make a run at this for a long time,'' Brees said by phone from his offseason home in San Diego. ''We all kind of work together on this thing.
''Put it this way: I'm not worried one bit about my contract or our ability to keep guys at key positions.''
At the same time, Brees acknowledged that his powers of persuasion only go so far as it pertains to teammates' decisions to stay or go, and the franchise's decisions regarding how much to offer other players.
''Is it realistic to think we can keep absolutely everybody? I don't know how realistic that is just because every year on a team there's turnover and I think that's just the business we're in,'' Brees said.
''That's the biggest reason why it's so sad when the season ends. It's not because the season is over and you don't get to play anymore games or you know you're not going to win a championship that year. The biggest sadness comes in because you're looking around the room and you know that there's guys you've become very close to that you might not be playing with anymore.''
Brees is expected to command an annual salary in the range of $18 million, which would be commensurate with the average yearly pay of New England's Tom Brady and Indianapolis' Peyton Manning.
Brees' agent is Tom Condon, who also represents Manning.
In 2011, Brees set NFL single-season records with 468 completions, 5,476 yards passing and a completion percentage of 71.2. His prolific passing numbers helped the Saints set a new NFL high for total offensive yards in a season with 7,474.
Brees led the Saints to a 13-3 regular season record and second NFC South Division title. New Orleans defeated Detroit in the first round of the playoffs before falling in the final seconds of their second-round game at San Francisco, which hosts the NFC title game on Sunday.
Brees has been invited to the Pro Bowl and plans to attend. By then, he hopes the emotional pain of losing in the playoffs will have subsided enough that he can look back fondly on New Orleans record-shattering season.
''I haven't been able to enjoy it yet to be honest with you. It's been tough this week. I really have tried not to turn on the TV,'' Brees said. ''It's hard not to think about what could have been. But you know what? I take solace in the fact that we fought our heart out, we gave it our best and you know what? It just wasn't meant to be.
''If we're not playing for a championship, I guess there's no place I'd rather be than going to Hawaii for a week with the family and be able to enjoy the Pro Bowl and be around other guys that have earned that trip,'' Brees said. ''And maybe that's going to be the time to decompress and reflect back on the season a little bit, but for now it still stings.''
Brees arrived in New Orleans in 2006, less than a year after Hurricane Katrina had struck. Since then he has passed for more yards than any other quarterback in the NFL (28,394) while lifting the Saints to new heights and simultaneously helping a region heal from Katrina's devastation.
In addition to lifting the spirits of football fans, he and wife Brittany have worked through their Brees Dream foundation to sponsor about $8 million in projects primarily aimed at improving the lives of children in the area through the refurbishing of schools or renovation of athletic fields and facilities. His foundation also has supported the arts, along with hospital facilities for cancer patients.
He said his family's growing bond with New Orleans is another reason it would be hard for him to envision playing anywhere else.
''This is a place that is very special in our hearts. We've had two of our kids raised here and hopefully we'll have more in the future,'' Brees said, alluding to a third child that is expected this summer.
''It's been an unbelievable journey over the last six years to watch how far, not only our organization and our team, but just the mental psyche of the city'' has improved, Brees said. ''We're always going to have a strong connection with New Orleans. We're always going to give back to New Orleans, and I'm talking like 20, 30, 40 years from now.''
---
---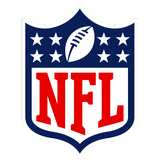 Get more from National Football League
Follow your favorites to get information about games, news and more
---