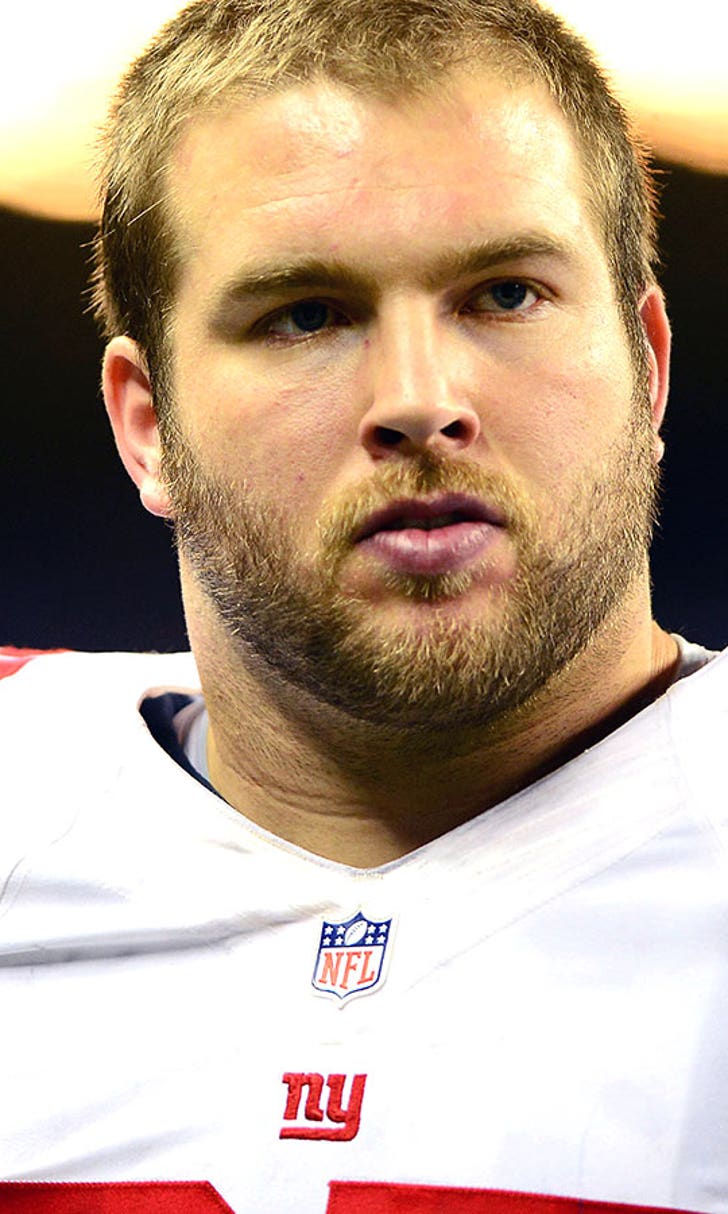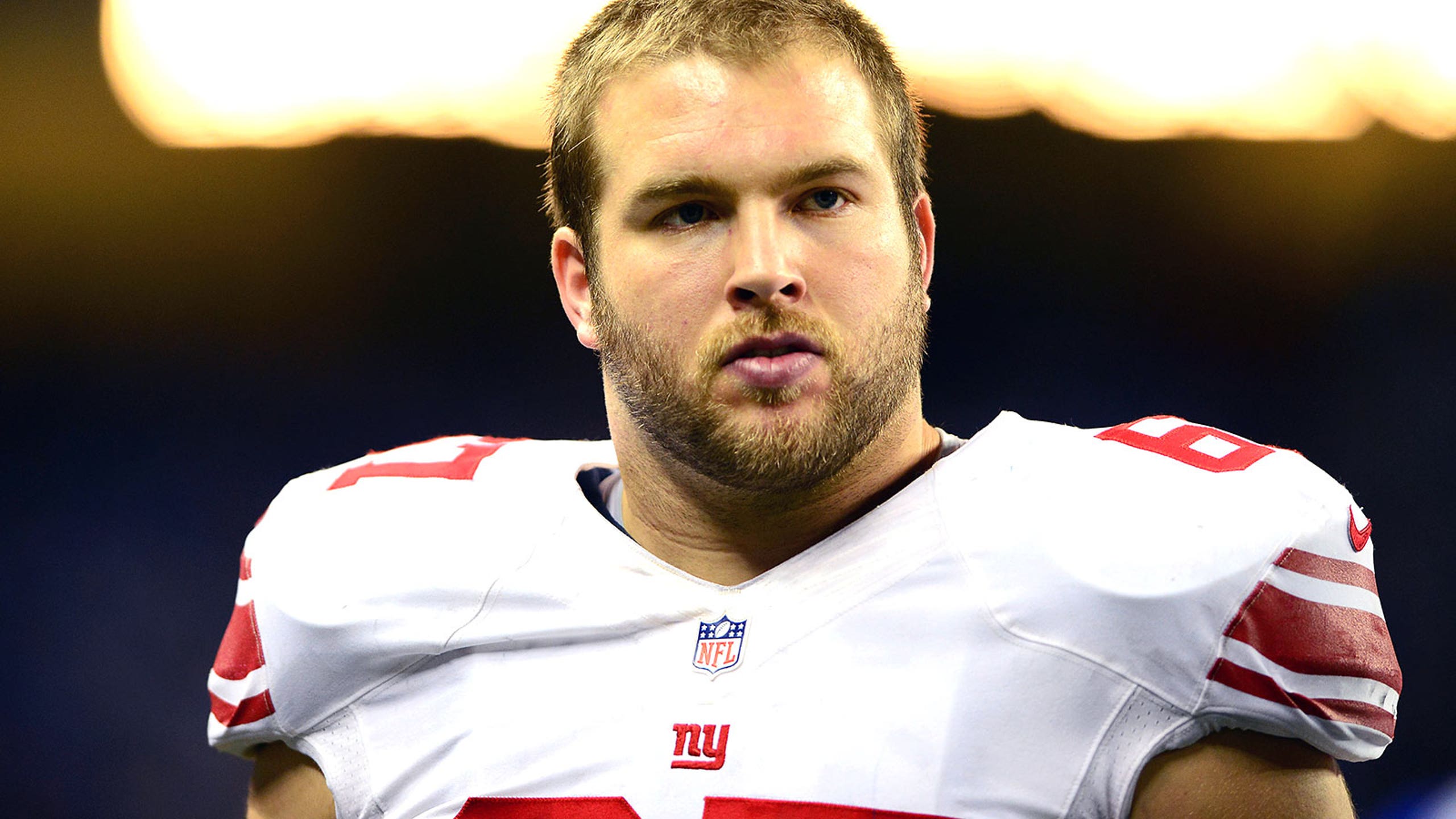 Brandon Mosley will have a real chance to win Giants' RT job
BY foxsports • July 15, 2015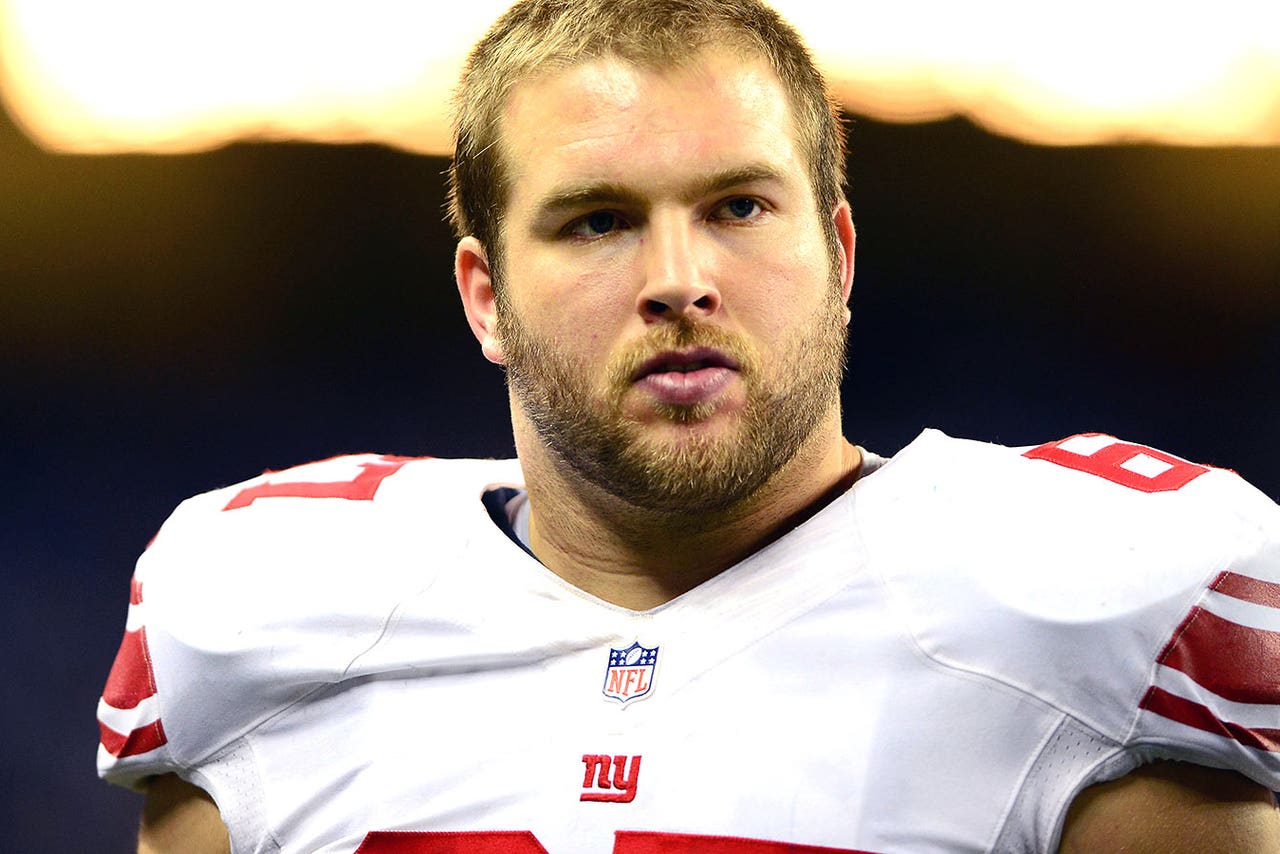 In the final year of his rookie contract, New York Giants offensive lineman Brandon Mosley will get his best opportunity to earn a starting job on the Giant's offensive line. The former fourth-round draft pick has started games in the past, but injuries have limited him to just 71 career snaps.
After the untimely injury to left tackle Will Beatty, the Giants were left scrambling on the offensive line. Originally, the plan was to use rookie first-round draft pick Ereck Flowers at right tackle. He has since been moved over to left tackle, and this leaves a void at right tackle. Although free agent acquisition Marshall Newhouse lined up at right tackle for the majority of first-team offensive snaps during spring practices, Mosley will be given a legitimate chance to beat him out for the starting right tackle job in training camp.
Giants offensive line coach Pat Flaherty broke down the competition at right tackle into simpler terms.
"Marshall, I really like what I've seen, in particular in this minicamp, with him," Flaherty said after the Giants' mini-camp, per True Jersey. "But we've had Brandon Mosley out there, so it's gonna come from one of those two guys, I believe."
Injuries have been the downfall to Mosley's career in the NFL thus far, and they have come along at unfortunate times considering the Giants' prolonged issues with injuries and production along the line.
"Last training camp he was having a good training camp and he got hurt," Flaherty said. "That's where, I guess, the burial started because he was out. If you look back on his career, starting against the Detroit Lions, playing against [Ndamukong] Suh, take the ball down 15 plays, kick a field goal, successful, he comes off the field with a broken hand. It's one of those things where you have to have a little bit of Lady Luck behind you to stay healthy, and he's a prime example of it."
In 2014, Mosley played seven snaps at right tackle, three at right guard and two at left tackle. Prior to the 2014 season, Mosley was strictly a guard with the Giants. In Week 15 of the 2013 season, Mosley took over at left guard in the middle of a game and finished with a career-high 34 snaps. According to Pro Football Focus, he graded out as a very strong run blocker. The very next game, Mosley was the Giants' starter at right guard--he left the game with a broken hand after the Giants' first scoring drive. Once again, the injury bug sapped Mosley of his chance to prove that he deserves to start.
In his quest to earn the Giants' starting right tackle spot in 2015, he will have to beat out veteran swing tackle Marshall Newhouse. Although he has experience starting at offensive tackle for the Bengals and Packers, Newhouse has struggled mightily in his appearances. Last season, he allowed 16 quarterback pressures, hits and sacks in just 373 snaps.
Flaherty believes that Newhouse just needs to regain his confidence, and he has seen positive signs from Newhouse during the Giants' spring practice sessions.
"He's (Newhouse) played and he's really excited to have another opportunity to be a starter, once you lose that, it gets away from you," Flaherty said. "You either get guys who are going to settle in and say, 'Ok I'm gonna be a backup for the rest of my career,' or you get guys who say, 'Man, if I get another opportunity I'm gonna grab it by the throat,' and he seems, to me, that he's going to seize this opportunity."
Newhouse might have the first shot to prove himself worthy of protecting the edge, but his track record during the regular season is spotty. After a couple of preseason games, Mosley will have ample opportunities to prove that he is the better option at right tackle. You can expect this to be one of the Giants' most heated training camp battles.
For more Giants news, rumors and talk, you can reach Dan on Twitter @DanSchneierNFL where he will be tweeting about the Giants and the rest of the NFC East.
(h/t True Jersey)
Photo Credit: Andrew Weber/USA TODAY Sports
---
---