National Football League
National Football League
Brady-to-Gronkowski connection has revived Patriots offense
Published
Oct. 26, 2014 5:50 p.m. ET

Just a few short weeks ago, the New England Patriots were facing some serious questions about the current state of the dynasty they'd built over the last 15 years or so in Foxborough.
After an ugly 27-point loss to the Chiefs dropped the Pats to 2-2 on the year, it was only fair to wonder if New England's air of invincibility was beginning to fade -- starting with once-indomitable quarterback Tom Brady, who had just four touchdown passes in as many games and a 79.1 quarterback rating that made him, among other things, expendable on fantasy rosters all across the internet.
But after four straight victories, the latest coming in a 51-23 dismantling of the reeling Chicago Bears on Sunday, the murmur about the Patriots' place in the NFL hierarchy has fallen silent. And as New England looks ahead to next weekend's showdown with the Denver Broncos, it's clear that these Patriots are the same Patriots they ever were, and that Brady and tight end Rob Gronkowski are as dangerous a combination as they've ever been.
Part of the problem for Bill Belichick's team early on this year was that the cupboard looked particularly bare on the offensive side of the ball.
After his first career 1,000-yard receiving effort in 2013, Julian Edelman was settling in for another season as the team's No. 1 target — a role that is perhaps not ideal for a player of Edelman's build — but Gronkowski was predictably slow getting in the swing of things as he returned to the field following major knee surgery, and behind Gronk, there was no one who could consistently be counted on to do much of anything.
Guys like Aaron Dobson, Brandon LaFell, Tim Wright, Kenbrell Thompkins and Danny Amendola were catching passes, but none with the consistency or effectiveness that Brady could once count on from Wes Welker, Brandon Lloyd, Deion Branch and Aaron Hernandez (or Randy Moss, Troy Brown and David Patten before them). As for the run game, Stevan Ridley and Shane Vereen shouldered the load for a rushing attack that is average at best.
Week 5 brought about a change for the New England offense, though, with Gronkowski, seemingly going full-bore, re-emerging as the top target he once was for Brady, hauling in six catches on 11 targets for 100 yards and a score in a thorough beating of the then-undefeated Cincinnati Bengals. Gronk again played a major role in Week 6, grabbing seven catches for 94 yards and opening up the field for Edelman (nine catches, 91 yards) and LaFell (97 yards and two touchdowns) in a 37-22 win over the Bills.
The offense looked sluggish at times in Week 7, as New England resorted often to dump-offs and screens to Vereen in a tight Thursday night win over the Jets, but the short rest didn't seem to hinder Gronkowski, who five catches on nine targets for 68 yards. And after a 10-day layoff, Gronk looked locked in on Sunday, shredding the Bears defense with nine catches for 149 yards and three touchdowns — an effort so taxing that he'd eventually leave the game to be treated for dehydration.
Of the three touchdowns, Gronkowski's most memorable came last, a 46-yard catch-and-run that saw him shake off Bears safety Ryan Mundy en route to the end zone, making the former Steeler look like a JV kid making a spot-start in a varsity game:
In addition to giving the Patriots a 45-7 lead, the score seemed to officially put New England back on the map as a team to not be overlooked this season, if it wasn't already.
Sure, Gronkowski has had bigger receiving games (160 yards in a 2011 win over the Redskins), and he's had three touchdowns before, too (in a 2010 win over the Steelers and in a playoff win over Denver in January 2012), and one stellar game is no sure bet that there are more to come. But Gronk seems to be improving with each game, and while it's rare to see him quite in the form he was this week, it's certainly reason enough to be hopeful that the trend of him pacing the New England offense will continue.
Now the NFL's leader in touchdown catches (49) since he was drafted in 2010 — he overtook Calvin Johnson with his second TD Sunday — Gronkowski is the lifeblood of the Patriots offense, and right now, the Brady-Gronk connection is as good as it's ever been. And with a five-game gauntlet against Super Bowl contenders in the Broncos, Colts, Lions, Packers and Chargers coming up, that return to form couldn't have come at a better time.
You can follow Sam Gardner on Twitter or email him at samgardnerfox@gmail.com.
---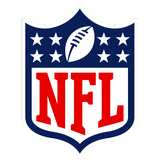 Get more from National Football League
Follow your favorites to get information about games, news and more
---