Brady Quinn at NFL Veteran Combine: 'I feel great'
BY foxsports • March 23, 2015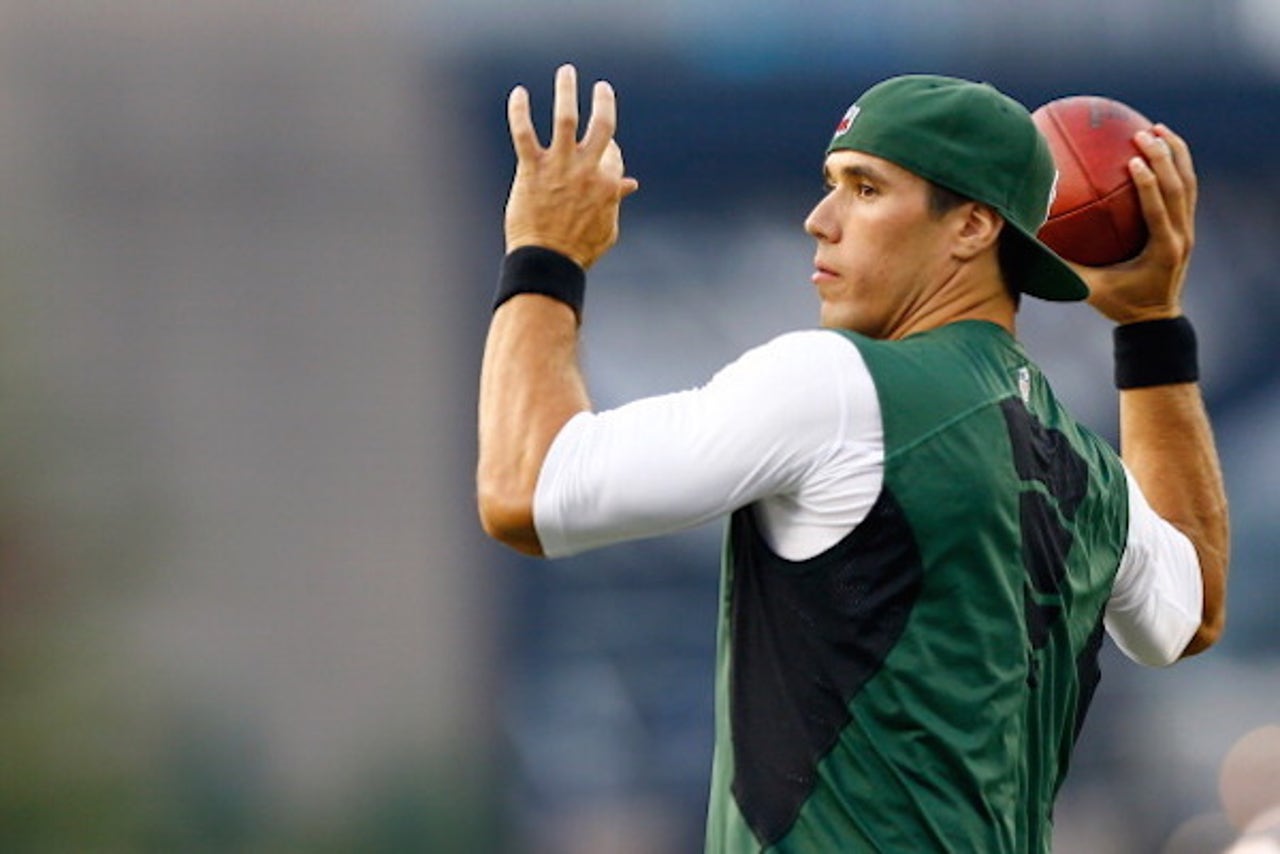 By Rachel Wold
Quarterback Brady Quinn, who is only 30 years old, is hoping for his next opportunity to reestablish his career by attending the NFL Veteran Combine.
It is a bit ironic finding Quinn in this situation considering some of the NFL's "older" quarterbacks like Tom Brady, Peyton Manning and Drew Brees are still playing strong well into their 30s. Knowing this, if there is any chance at Quinn having another opportunity to play, he would still have some decent years left ahead of him—provided he can remain healthy.
While attending the combine, Quinn had some comments to share when asked about about his age at this stage of his NFL career.
"Without a doubt, I feel great. I'm 30, but I feel mentally as good as I've ever felt and as far as throwing the ball and understanding the game, I feel great. I had a great preseason with Seattle. I didn't get much of an opportunity in Miami, but I was 4-for-4 on the reps I got."
Quinn was a first-round draft pick by the Cleveland Browns in 2007, where he spent three years and totaled 1,902 yards, 10 touchdowns and nine interceptions. Last known for his one-year gig with the Kansas City Chiefs in 2012, Quinn played in 10 games, tallying 1,141 yards, two touchdowns and eight interceptions.
He appears to be fully rehabilitated from 2013 back surgery, and he also reported he has not had a private workout since being let go from the Miami Dolphins. If Quinn should draw any interest from a team, he would have to work out for them and be able to pass a physical.
On his decision to attend the combine, Quinn stated this:
"I was wavering because you'd still have to go somewhere else but here, you're in front of all 32 teams. You have all the high-ranking personnel because of the owner's meetings. It's just a good chance all the way around. It's purely about passion. It's purely about my desire to play football."
If any teams are interested in the embattled Quinn, who has yet to play a complete 16-game season, he'll add to the puny pool of free-agent quarterbacks that has Michael Vick currently topping the list.
More from Sportsnaut:
---
---