National Football League
National Football League
Brady gets Browns (0-4) in return to Patriots
Updated
Mar. 4, 2020 3:35 p.m. ET

FOXBOROUGH, Mass. -- It's business as usual again with the New England Patriots.
On Monday morning, after the Patriots dropped to 3-1 with a shutout home loss to the Buffalo Bills, Tom Brady walked back into Gillette Stadium, his four-game Deflategate suspension over.
So did Rob Ninkovich, also suspended for four games, for using an illegal substance.
"It was four weeks and it felt like it went fast, and Tommy is ready to go and looks ready to go," offensive coordinator Josh McDaniels said Tuesday. " ... We'll see how everything goes tomorrow at practice and kind of just build one day at a time as we go through the week."
The Patriots head into Cleveland for a meeting with the winless Browns on Sunday -- seemingly a perfect opponent for Brady's return.
Monday night, speaking with Jim Gray on Westwood One, Brady said: "I'm not really looking to reflect at this point. I've put that in the rearview mirror when I decided a while ago.
"I am looking forward to playing and doing what I love to do, and being out there with my teammates who have done such a great job and I want to do a great job for them. I'm just focused on the present and focused on this week. That is what I am going to be all season long. It served me well in the past and hopefully it serves me well this week."
Sunday, he will go against defensive coordinator Ray Horton, the five-time Super Bowl assistant back for his second stint with the Browns.
The Patriots have seen him before, with Tennessee, Arizona and Pittsburgh.
Brady's return comes with Patriots fans waiting to see when tight end Rob Gronkowski returns to form. After missing two games because of a hamstring injury, he has played the last two games but has been used mostly for blocking -- catching his first pass of the season against Buffalo.
Gronk says he's healthy but was seen going downfield only two or three times last Sunday.
The Browns are 0-4 under new coach Hue Jackson, but they lead the league in rushing, which is where the reinstated Ninkovich comes in.
The Patriots, who traded Chandler Jones in the offseason, then lost Ninkovich to suspension and Dont'a Hightower for two-plus games to injury, have had their problems at times on defense this season.
The Browns, the only winless team in the NFL, picked up Robert Griffin III during the offseason to run the offense but he was lost in the first game, leaving Cody Kessler as the starting quarterback.
Cleveland has been snowed under by injuries and turnovers.
"I didn't think it would be this difficult," the positive-thinking Jackson said with a smile this week. "It's tough, but I'm seeing a lot of young guys improve. We're just not seeing what I want to see, and what the team wants to see, on the other side of the ledger."
The Patriots produced seven turnovers in their wins in Weeks 2 and 3, but were not able to turn the Bills over while being shut out at home for the first time since 1993 -- in Buffalo's first road shutout since 1990.
The Browns and Patriots have dealt with losses at quarterback and on the offensive line, but now the Patriots get Brady back -- probably with a huge chip on his shoulder. The Browns just have to march on, trying to get something -- anything -- done.
"It's crazy, man," wide receiver Terrelle Pryor said. "We're battling our butts off. I don't know if it's us not being able to catch a break.
"We practice hard. This is a very good team. I believe we're going to keep on making strides and we're going to win games. But it's crazy how so many times we're up and we're beating them, and then something goes wrong."
In talking about facing the Cleveland offense, the New England coaches have talked about the difficulty dealing with running back Isaiah Crowell, who has rushed for 332 yards in the last three games.
"This is really a very good back," defensive coordinator Matt Patricia of the Patriots said. "He has tremendous speed, he can get to the edge and break the big runs.
"They obviously have a very explosive running game, one of the best run games in the league."
---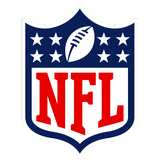 Get more from National Football League
Follow your favorites to get information about games, news and more
---