National Football League
National Football League
Blackmon says he's 'done drinking'
Published
Jun. 6, 2012 1:00 a.m. ET

Sitting between his coach and general manager, Jacksonville Jaguars receiver Justin Blackmon stared at the ground for much of the 18-minute news conference Wednesday.
He looked every bit like a kid in trouble.
Blackmon apologized for his ''poor judgment,'' vowed to learn and grow from his latest alcohol-related arrest and insisted he doesn't have a drinking problem. Nonetheless, he swore off alcohol for now.
''People are going to think what they are going to think,'' Blackmon said. ''Words are words. It's my actions that are going to have to show.''
The first-round draft pick was arrested during a traffic stop in Stillwater, Okla., early Sunday after a breath test allegedly showed his blood alcohol content to be three times the legal limit. He appeared in an Oklahoma courtroom Monday and pleaded not guilty to a misdemeanor count of driving under the influence. Blackmon was allowed to remain free on $1,000 bond. His next court date is July 24, three days before training camp.
In the meantime, he has plenty of work to do to restore his image.
''I just want to apologize and let people know that it's not who I am, that's not who I'm going to be,'' he said.
It was Blackmon's second alcohol-related incident in less than two years. He was arrested on a misdemeanor DUI charge in Texas in 2010 after officers caught him speeding on a suburban Dallas highway. The charge was later reduced to an underage alcohol possession charge.
He might not be so lucky this time around.
Although jail time is unlikely, Blackmon could end up on probation. He also could be suspended by the NFL, and Jaguars general manager Gene Smith said the arrest could affect contract negotiations.
Jacksonville traded up to select the former Oklahoma State star with the fifth pick in April's NFL draft.
''At the time that we made the selection, we felt very good about the selection,'' Smith said. ''And I still do because I feel like I've got to take a man for his word. We have a chance to get him right. He's a young player and he's got to do his part.''
Blackmon declined to answer several questions about that night, citing the pending legal process.
But he made it clear he doesn't feel like he has a drinking problem.
''I do not,'' he said. ''I just think I made a poor choice. I put myself in a bad situation. It's completely my fault. I've just got to make better judgment on that.''
He said he would do whatever the league and the Jaguars ask of him. But he added that he's up for the challenge of getting on the right path and staying there.
''I know they put a lot of pressure on me, but I put more pressure on myself to make this right and I'm going to put more pressure on myself, continue to do that, get out of this situation and to make it right,'' he said. ''It's all about growing from your mistakes, learning from them and maturing and trying not to make the same ones over again.''
His big bombshell was that he has given up alcohol, at least for now.
''I'm done,'' he said. ''Right now, I'm done with all that. ... I can't promise you 10 years down the road that I'm going to be done. I just know that as of right now and what I can speak of. I'm looking forward to getting ready to play football and putting this in the past.''
Coach Mike Mularkey expressed disappointment with Blackmon's actions, especially since the coach brought in several former players recently to talk to the team about the importance of making good decisions.
''We have made a concerted effort for the last three weeks to bring in individuals to show how you should behave once you leave this building,'' said Mularkey, who plans to continue the practice. ''I'm not going to stop force-feeding it down their throats. ... It's very important it's done right.''
And Mularkey made it clear that Blackmon didn't do anything right.
''Justin let a lot of people down, most importantly family, this organization, teammates,'' Mularkey said. ''It is a mistake that could turn into a very happy ending solely based on how he responds to this incident. Totally up to him. ... He can make it a good ending or continue the really horrible weekend.''
Blackmon sat quietly by as Mularkey and Smith spoke. There was nothing he could say or do to make it right - only time can change things now.
''I feel terrible,'' Blackmon said. ''Not only letting down this organization, but my family and friends back home, with the decision that I made, the poor, selfish decision that I made that could have all been changed.''
---
---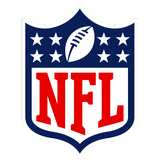 Get more from National Football League
Follow your favorites to get information about games, news and more
---