National Football League
National Football League
Bills QB Tuel's dad dishes on son
Published
Aug. 27, 2013 1:00 a.m. ET

With first-round pick EJ Manuel and veteran Kevin Kolb currently out of the lineup with injuries, the plan now for the Buffalo Bills is to start undrafted rookie free agent quarterback Jeff Tuel in Week 1 against the New England Patriots.
If Tuel gets the nod, he will be the first undrafted rookie free agent quarterback to start a Week 1 game since 1950. A loss to the Patriots — the expected result — and he becomes a piece of trivia for the NFL-obsessed.
A win? Well, that's the stuff of Hollywood legend.
So, who exactly is Jeff Tuel?
We went right to the man who knows him best. His father Jeff Tuel, Sr. has as good a grip on the likely Week 1 Buffalo starter as anyone.
FOX Sports: Jeff didn't start until his senior year of high school, backing up West Covis High School star and eventual Cal quarterback, Beau Sweeney. In a million years, when he was riding the bench during his junior season, did Jeff envision playing in the NFL?
Jeff Tuel, Sr.: "Jeff played wide receiver as a way to contribute and help the team, but he never let go of his dream of being a quarterback in the NFL. Never."
FOX Sports: OK, but if he's going to be the QB for an NFL team, surely he was the Big Man on Campus at West Covis High, right? He had to at least be the prom or Homecoming King, correct?
Jeff Tuel, Sr.: "No, Jeff was mostly focused on sports. He was team captain in football and played baseball up to his senior year when he decided to focus exclusively on football."
FOX Sports: So, which quarterbacks does a kid born in 1991, living in Fresno, Calif., grow up idolizing? David Carr? Billy Volek?
Jeff Tuel, Sr.: "He grew up in Tucson, Ariz. and was in Fresno, Calif. for his sophomore through senior year of high school. He idolized mainly three QBs in the NFL – Dan Marino, John Elway and Tom Brady. He really liked Vince Young in college and saw himself as wanting to be that dual threat quarterback. We actually got to go to the BCS National Championship game in the Rose Bowl when Vince Young and Texas beat Matt Leinart and USC. He probably won't tell Matt, but he was rooting for Vince and Texas as that was his favorite college player. Jeff was in the 8th grade!"
FOX Sports: Tell us more about your son. What were his hobbies as a kid? All of the Bills guys tell me he's big into fishing. What else?
Jeff Tuel, Sr.: "His hobbies were, of course, fishing, but he also loved dirt biking, snowboarding, skateboarding and hunting. He would fish anywhere there was water! It didn't matter. He would practice casting in the swimming pool. We mostly fished for trout in the Arizona White Mountains, but also fished a lot on family trips home to South Florida and a family trip to Alaska where he caught salmon and halibut. Nowadays, we fish mostly for bass and trout in lakes around the Fresno and Yosemite area."
FOX Sports: If he wasn't playing football, what would your son be doing right now?
Jeff Tuel, Sr.: "I'd have to say he'd be the No. 1-ranked bass fisherman in the world, or at least working hard to get there."
FOX Sports: Jeff went undrafted in April. How did you guys spend draft weekend?
Jeff Tuel, Sr.: "We played golf day one, went to a big local rodeo on day two and were at home on day three. He had a lot of calls from teams during the last day with 'we may take you with our next pick,' but it was a bad draft for QBs and only seven were taken. The Bills were consistent and he signed with the Bills within minutes of the draft ending. Our family and friends went out for a celebratory evening with dinner, drinks and dancing."
---
---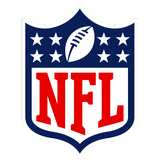 Get more from National Football League
Follow your favorites to get information about games, news and more
---