National Football League
National Football League
Bills QB Fitzpatrick getting crash course from Lee
Published
Jun. 6, 2012 9:32 p.m. ET

For all he might have gotten out of a Harvard education, Buffalo Bills starter Ryan Fitzpatrick is quick to acknowledge his Ivy League limitations when it comes developing as a quarterback.
''You guys have seen me throw,'' Fitzpatrick said with a self-deprecating wink, referring to what's an essentially self-taught style that relies as much on guile, determination and hope as it might on accuracy, mechanics and technique.
''I just go out there and throw. That's what I've done my whole life.''
The unorthodox methods and his gunslinger approach have been good enough to get Fitzpatrick this far. The seventh-round draft pick, now on his third team, has carved out a seven-year career in which he's preparing to open his second consecutive season as the Bills unquestioned starter.
That, and the lucrative five-year contract extension Fitzpatrick signed last year, doesn't mean there's no room for improvement.
''My approach to this game has always been so mental in trying to be the guy that puts our team in the best position to win,'' Fitzpatrick said. ''I knew I had a long way to go with my mechanics. I just didn't know how to find that person or how to improve at it.''
The Bills believe they've found him in David Lee, their new quarterbacks coach.
Lee, with his 38 years of coaching experience, and Fitzpatrick have been tied at the hip on the field since the team opened voluntary practices last week. And they've spent long hours in the film room going over tape of Fitzpatrick's throws.
''Nobody's really ever taught me how to do it,'' Fitzpatrick said. ''So now for a guy to come in and say, `This is why you're missing that throw,' he's going to be a very big help for me this year.''
Lee arrived in Buffalo after a year serving as offensive coordinator/quarterbacks coach at Mississippi. Though he's more familiar with coaching at the college level, he's spent time in the NFL and is best known for re-introducing the wildcat formation with the Miami Dolphins in 2008.
He's also earned a reputation for mentoring quarterbacks. He sparked Tony Romo's development with the Dallas Cowboys. Last year, Lee earned praise in helping improve Eli Manning's technique in working with New York Giants star during the NFL lockout.
Now he turns his attention to Fitzpatrick, who is coming off an inconsistent season and in need of a crash course on mechanics and technique.
Fitzpatrick got off to a great start last year in helping Buffalo win five of its first seven games. His production then tailed off significantly the rest of the season in which Buffalo lost eight of its final nine.
Though Fitzpatrick's 3,832 yards passing were the most in Buffalo since Drew Bledsoe in 2002, Fitzpatrick finished with nearly as many interceptions (23) as he did touchdowns (24).
To Lee, Fitzpatrick has all the tools - confidence, toughness, mobility and plenty of arm strength - to succeed at this level. It's just a matter of smoothing out the rough edges.
''We might have a little bit more extensive work to do with him than some others, but all of them - everybody - they all need to have their fundamentals critiqued,'' Lee said. ''A pro athlete, if they're smart and have a lot of talent, they'll improve really fast. And he's doing that right now. But he's not where he's going to be.''
Lee's approach is meticulous, perhaps bordering on obsessive, in focusing on every aspect of what a quarterback does - from footwork to timing to the position of a player's hips - from the moment the ball is snapped. And he has an assortment of props to help get his message across.
During individual drills Tuesday, he had quarterbacks throwing passes over a 7 1/2 foot high mesh screen to a receiver 15 yards down field to simulate how to avoid getting balls knocked down at the line.
The work is already showing signs of paying off.
Lee's impressed by how quickly Fitzpatrick adjusted his throwing motion to hit a receiver's back shoulder - something Fitzpatrick had been inconsistent with. By opening his left hip, Fitzpatrick has also been more accurate in completing deep passes to his left - something most right-handed quarterbacks struggle with.
Running back C.J. Spiller has noticed, interrupting an interview with Fitzpatrick to say: ''I'll tell you what, No. 14's looking great out there.''
Fitzpatrick has seen a big difference, too.
''Being able to go out there and repeat it over again, and to see success from it and see some consistency developing, that's big for me,'' Fitzpatrick said. ''My accuracy is light years ahead of where it was last year.''
---
---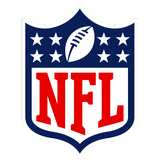 Get more from National Football League
Follow your favorites to get information about games, news and more
---