National Football League
National Football League
Bills deny DC Pettine used term 'kill'
Published
Jun. 14, 2013 1:00 a.m. ET

Mario Williams is back-tracking on attributing "kill" as a word Buffalo Bills coordinator Mike Pettine has used in describing defensive philosophy with his players.
In a series of messages the defensive end posted on his Twitter account Friday afternoon, Williams clarified that he wasn't quoting Pettine directly.
"Just to clarify a choice of words I used: The phrase `kill them' has never been said by Coach Pet or any of my coaches/teammates," Williams wrote. "I said it as a figure of speech from my `perspective' not literally or any actual intention."
Williams' posts came a day after he raised eyebrows in describing Pettine's aggressive approach to defense.
"He usually says `Kill them or hurt them," Williams said, Thursday, following the final practice of the team's three-day mandatory minicamp.
Williams then smiled and added: "That's what I always hear, kill them or hurt them. So either way it's not a good thing for the other person."
The Bills took exception to Williams' comments.
At about the same time Williams posted his clarification, the Bills issued a statement from coach Doug Marrone denying that Pettine every used the word "kill."
"Mike has assured me that he has never used the word `kill' in his terminology regarding our defensive strategy," Marrone said in the statement released to The Associated Press.
Marrone added that Pettine has used the word "hurt," but not in a physical context.
"He has used the word `hurt' as a term that essentially means beating the running back to a spot in a pass-rushing drill and not in a physical sense," Marrone said. "Mike is aware that the term `hurt' could be taken out of context, and he is changing his terminology."
He added that player safety is the team's "top priority," and added the Bills strictly follow NFL rules and guidelines.
NFL spokesman Greg Aiello did not reply to an email seeking comment.
Player safety has become a hot-button issue in the NFL. The league is facing concussion-related lawsuits filed by thousands of former players.
The league is also sensitive to coaches or players using the words "kill" or "hurt" in the aftermath of the New Orleans Saints' bounty scandal two years ago.
The NFL said it found former Saints defensive coordinator Gregg Williams ran a bounty program that paid improper cash bonuses for hurting opponents. Williams served what became a year-plus long suspension before being allowed to return to coaching. He is now the Tennessee Titans defensive coordinator.
In a tape made by filmmaker Sean Pamphilon of Williams addressing Saints players, the coordinator was heard using metaphors such as, "kill the head and the body will die."
Referring to San Francisco 49ers running back Frank Gore, Williams said: "We've got to do everything we can in the world to make sure we kill Frank Gore's head." He added: "We want him running sideways. We want his head sideways."
Saints coach Sean Payton was suspended for the entire 2012 season, while general manager Mickey Loomis was suspended half a season and assistant head coach Joe Vitt six games.
Four current or former Saints players were also suspended after an investigation found the club had a performance pool offering cash rewards for key plays, including big hits. The player suspensions eventually were overturned.
Pettine is in his first season with the Bills as part of Marrone's new staff. Pettine spent the previous four seasons in the same position with the New York Jets.
Williams was asked the question about Pettine's philosophy after the coordinator described his defense as being "menacing," in an interview with the AP earlier in the day.
Pettine had said: "You want to be menacing when you're on defense a little bit."
On Friday, Williams wrote that Pettine has preached an aggressive approach from Day 1.
"We've operated in a `beat them' mode this offseason (with a) goal of mentally hurting the offense (of future opponents) by being physical and disruptive at the line of scrimmage," Williams said.
---
---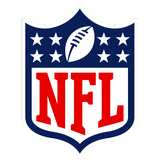 Get more from National Football League
Follow your favorites to get information about games, news and more
---