National Football League
National Football League
Bills acquire QB Tarvaris Jackson, release Young
Published
Aug. 28, 2012 12:27 a.m. ET

Vince Young was too inconsistent to win the Buffalo Bills backup job, so now the team's giving Tarvaris Jackson a shot to prove himself.
The Bills shuffled backup quarterbacks on Monday by completing a deal to acquire Jackson in a trade with Seattle. They then cut Young. The moves coincided with the Seahawks deeming Jackson expendable after naming rookie Russell Wilson their starter, and it came two days after Young struggled in his bid to lock up the No. 2 job in a 38-7 preseason loss to Pittsburgh
''Vince, I don't want to get into what he can do and can't do, it just didn't work out,'' general manager Buddy Nix said. ''We just need to move on and give this guy a try.''
As for Jackson, Nix called him a strong-armed quarterback who is accustomed to playing in offenses that feature a quick passing attack such as the Bills (No. 19 in the AP Pro32). Nix did acknowledge consistency has at times been an issue with Jackson, who is on his third team in three years.
''Maybe getting in the right place and the right system, he'll blossom,'' Nix said. ''He's bounced around a little bit, but who knows, we'll give it a try. We know he's got the ability to do it, and we'll see if he can produce.''
Jackson will likely get a chance to play in the Bills' preseason finale at Detroit on Thursday.
Jackson traveled overnight to Buffalo and joined his new teammates for practice. The trade wasn't completed until early Monday morning after the Bills reached a deal with Jackson's agent, Joel Segal, to restructure the final year of the player's contract.
Jackson was scheduled to make $4 million this season, a figure the Bills deemed to be too expensive for a backup.
''It hasn't really hit me yet,'' Jackson said, when asked if he was feeling any effects of jet lag after taking a coast-to-coast red-eye flight. ''I'm just kind of excited right now to be here and trying to get in and learn as much as possible right now.''
Selected in the third round of the 2006 draft by Minnesota, Jackson spent five seasons with the Vikings before signing a two-year deal with Seattle last season. He has a 17-17 record as a starter, including a 7-7 season last year in which he produced career numbers in completions (271), attempts (450), and 3,091 yards. He also had 14 touchdowns and 13 interceptions with Seattle.
Jackson's future was left uncertain after the Seahawks drafted Wilson and acquired Matt Flynn in free agency this offseason.
Bills coach Chan Gailey wasn't ready to make any guarantees either, saying Jackson will compete with returning backup Tyler Thigpen for the No. 2 job behind Ryan Fitzpatrick.
''We brought him in to compete for a backup job,'' coach Chan Gailey said. ''So we're going to see how fast he can learn.''
Though Gailey didn't regard the sudden switch of players as a setback, the Bills have gone back to the drawing board in attempting to find a capable backup. The timing of the move didn't help either, leaving Gailey with a difficult decision in determining how to establish his 53-player roster by the NFL deadline Friday.
Gailey now can't rule out the possibility of keeping both Jackson and Thigpen as well as receiver/wildcat specialist Brad Smith on the roster to start the season.
''I've never been in this situation, so I can't tell you how I'm going to do it,'' he said. ''We'll evaluate it and do the best we can. And it won't be easy.''
Young, who signed a one-year contract in May, had the edge to win the backup job before he struggled on Saturday. He threw two interceptions, the first coming on his first pass attempt, and finished 12 of 26 for 103 yards passing in playing the entire second half.
''He had (the offense) down with his thought processes, but you've got to be consistent with all of that, too,'' Gailey said of Young. ''That's where we just didn't see the consistency.''
Young posted comments on his Twitter account after being released.
''Respect Bills fans,'' Young wrote. ''I want to thank the Bills organization for the opportunity and with the organization and my teammates good luck this season.''
For Young, it's the latest blow to what was a once-promising career. After leading Texas to the national championship in 2006, Young was selected third overall in the draft by the Tennessee Titans and was the NFL Offensive Rookie of the Year.
The Titans eventually ran out of patience with Young and released him last summer. Young had a disappointing season as Michael Vick's backup in Philadelphia last year.
---
NOTES: Jackson threw passes during individual drills, but spent the team sessions following the playbook to learn the offense. ... Gailey has already ruled out DE Mark Anderson (groin) and RT Erik Pears (groin) from playing on Thursday. ... LB Bryan Scott was held out of practice due to a minor knee injury, but is expected to return on Tuesday.
---
Online: http://bigstory.ap.org/NFL-Pro32 and http://twitter.com/AP-NFL
---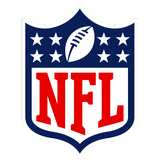 Get more from National Football League
Follow your favorites to get information about games, news and more
---