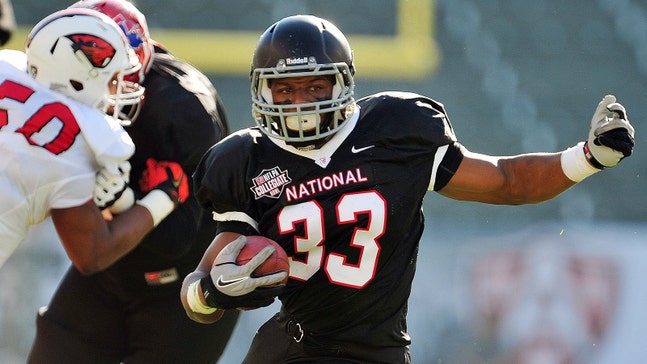 Bengals undrafted free agent Watson nearly broke all of Okoye's school records
Published
May. 28, 2015 4:02 p.m. ET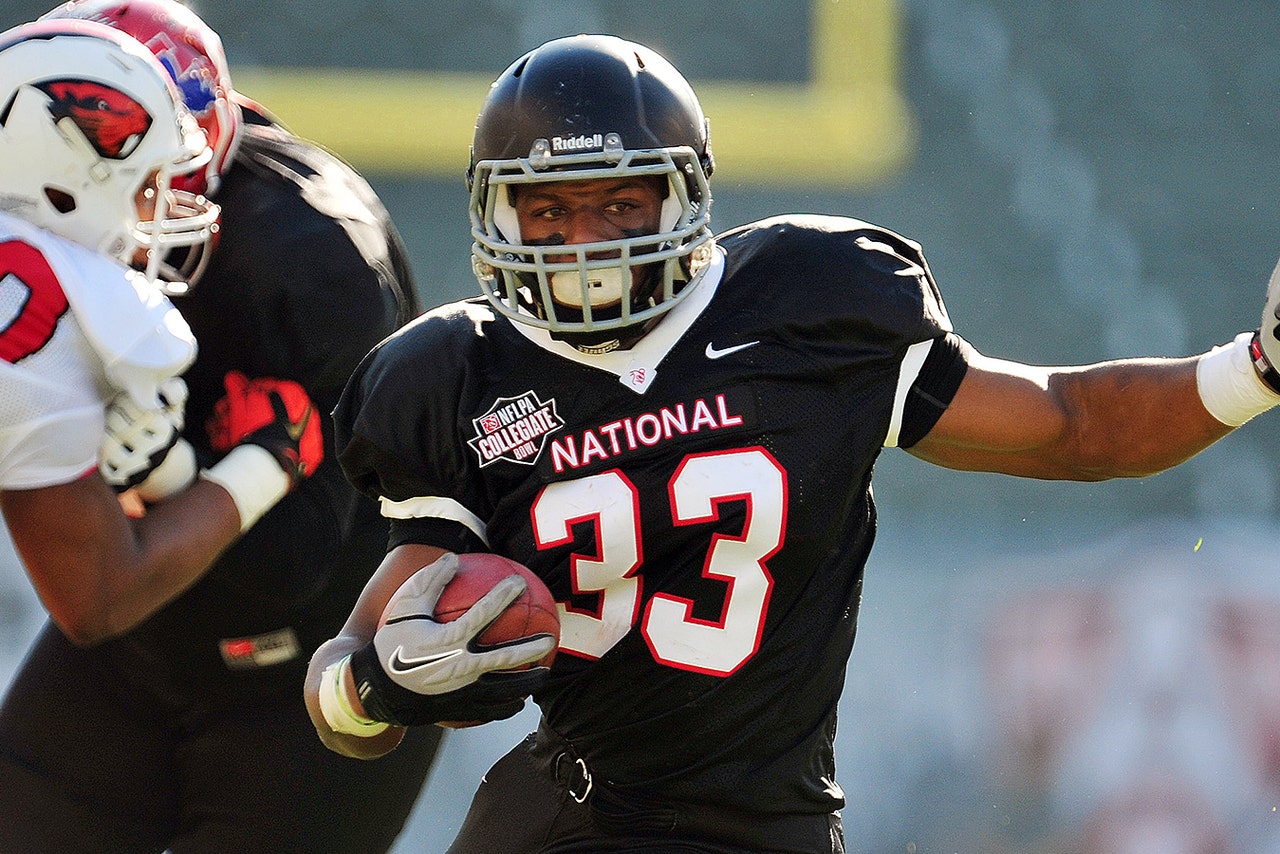 Players out of Azusa Pacific University are typically longshots to make NFL rosters, but if a running back breaks nearly all of the school's records previously held by Christian Okoye, scouts take notice.
Terrell Watson signed with the Bengals on May 2 as an undrafted free agent. As a senior at the FCS school, he rushed for 2,153 yards on 319 carries, and scored 29 touchdowns. In all, he's broken 20 school records.
The offensive line coach at Azusa Pacific has seen his share of NFL running backs, and thinks Watson belongs at the next level.
"I've played with a lot of good backs," Hall of Fame offensive tackle Jackie Slater told ThePostGame. "If Terrell doesn't end up on an NFL roster, I would probably be the most shocked guy around here."
"It is difficult for a Division II football player to get to the NFL, but when you watch Terrell on the football field, there is no doubt that he's the best player on the field, period," said Ben Buys, the school's running backs coach. "I don't know of a record here doesn't own. He has not just broken every record, but shattered them."
Watson's story is even more uplifting because he was diagnosed with a learning disability as a child, although it clearly hasn't affected his ability to pick up the offense. 
"My disability thankfully has never slowed me down in football," Watson said. "Football was always that thing that I just knew how to do. I could look at something and just know how to do it right away."
"He probably knows the offense better than anybody," added Buys. 
The 6-foot-2, 240-pound Watson had times of 4.58 and 4.51 in the 40-yard dash at his pro day. Watson showed immense versatility at the collegiate level, which should help his case to make the roster in Cincinnati. 
"It's something we always talk to the NFL scouts about," said Buys. "You're not just getting a running back. He's probably our best pass rusher. He's our best kickoff cover guy. If you give the kid a shot, he'll do whatever he has to do to be successful."
Here is the pre-draft scouting report on Watson from NFL.com.
Upright power back with a bit more foot quickness than expected. Watson can make defenders miss in the hole, but he lacks the burst NFL teams will be looking for. His nose for the end zone is intriguing and he's worth a camp invite.
Watson has an uphill battle in front of him, particularly with the Bengals' depth at running back. But after watching about his story, it will be hard not to root for him. 
Catch the full video here, courtesy of ThePostGame, with a special appearance from the Nigerian Nightmare himself at the 4:30 mark.
h/t: Cover 32
---
---