National Football League
National Football League
Bengals have new camp look, rookies in spotlight
Published
Jul. 24, 2012 9:57 p.m. ET

A white-topped tent is anchored at the entrance to the Cincinnati Bengals' practice field. Workers are cleaning seats inside Paul Brown Stadium, getting ready for a franchise first.
The team opens training camp this weekend without leaving home.
The Bengals spent their first 44 training camps at Wilmington College and Georgetown College, small schools that were more than an hour's drive away from Cincinnati. They preferred having their players in an isolated environment.
The slimmed-down training camp schedule mandated by the new collective bargaining agreement prompted them to change. The Bengals were one of only a dozen teams that held training camp away from team headquarters last year.
''It's new and different for us, but not for most teams in the league,'' owner Mike Brown said on Tuesday. ''We have better facilities here than we could find anywhere else. Training camp anymore has dwindled down to just three weeks. We used to leave for training camp after the July 4 holiday and come back after Labor Day weekend. Three weeks - it seems we no sooner get there and it's time to come back.
''I think it's good for that reason and most of all, we can reach out to our fans. They don't have to drive far, they can watch us downtown. All those things are good.''
The Bengals hope that by holding camp at their stadium and practice field across the street, fans will get more excited about a team coming off only its third winning season in the last 20 years.
The Bengals went 9-7 in the regular season and gained a wild card berth when the rest of the competition melted down in the closing weeks. They lost to Houston in the playoffs, leaving them 0-3 in the postseason since their last playoff win in1990.
Cincinnati still has a lot of work to do in winning back fans. Six of the eight games at Paul Brown Stadium failed to sell out last season and were blacked out on local television, even though the team was in the playoff chase. The six blackouts were the most in the league.
The NFL eased its blackout rules after the season, allowing teams to set a lower threshold of ticket sales for a game to count as a sellout. They can count a game as sold out if only 85 percent of the stadium is full.
In his first public comment on the new rule, Brown said Tuesday that he won't lower the threshold for a sellout at the Bengals' 65,500-seat stadium, which opened in 2000 and was funded primarily by a local sales tax increase that also covered a Reds ballpark.
''If you think back to when they passed the sales tax to finance the stadiums, they did it so people could come downtown to the stadiums and watch games,'' Brown said. ''They didn't do it so people could sit at home and watch games on television. They could have done that without a new stadium.
''So I think it is best for us and when I look around the league, I can see most teams staying with the old rule.''
Ticket sales are up from a year ago, when the team was coming off a 4-12 season and the NFL was in the midst of a lockout. The Bengals started winning fans back with a playoff push led by then-rookie quarterback Andy Dalton and receiver A.J. Green.
The spotlight will be on rookies again starting at the opening practice on Friday.
The Bengals need to find a receiver to complement Green. Third-round pick Mohamed Sanu from Rutgers can earn significant playing time. Cornerback Dre Kirkpatrick, the 17th overall pick in the draft, will get a chance to win a starting job across from Leon Hall.
Hall is returning from a torn Achilles tendon that has limited him during offseason workouts. Defensive coordinator Mike Zimmer said on Tuesday that Hall is expected to pass his physical exam before the first practice and line up as a starter.
''I'm hoping I see him real early in camp - the first day,'' Zimmer said. ''He hasn't been (medically) cleared yet.''
The secondary is the biggest question on defense. The Bengals have stocked up on veterans who struggled with other teams, hoping they can get something out of them in Zimmer's defense.
''Are we the most talented in the league? No,'' Zimmer said. ''But we have a lot of intangibles.''
In addition to finding a No. 2 receiver, the Bengals have to decide how to replace Cedric Benson at running back. They signed BenJarvus Green-Ellis from New England to compete with Bernard Scott, the No. 2 running back last year.
Offensive coordinator Jay Gruden hasn't decided how he'll use the two.
''We have a lot of work to do before we can think about a rotation,'' Gruden said. ''Hopefully somebody will emerge as the No. 1 guy. If not, if they both do great things, then we will use them both.''
---
Follow Joe Kay on Twitter: http://twitter.com/apjoekay
---
---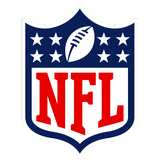 Get more from National Football League
Follow your favorites to get information about games, news and more
---