National Football League
National Football League
Belcher custody fight in Missouri
Published
Jan. 17, 2013 12:00 a.m. ET

Judges decided Thursday that the custody fight over the infant daughter of former Kansas City Chiefs linebacker Jovan Belcher, who fatally shot his girlfriend before killing himself, will be handled in Missouri, not Texas.
The dispute is between the paternal and maternal grandparents of 4-month-old Zoey Belcher. In addition to the well-being of the child, more than $1 million is at stake because of insurance and inheritance.
Judges in both states held a conference call Thursday with lawyers for the two families. They agreed to dismiss the lawsuit filed in Texas by the maternal grandparents, Rebecca Anne Gonzalez and Darryl Perkins, their attorney Jon Michael Franks said.
The judges determined that the custody dispute would be handled in Missouri's Jackson County, where the baby was living at the time of her parents' deaths and where her paternal grandmother filed a custody petition, Franks said.
Zoey was orphaned on Dec. 1 when her father killed her mother, Kasandra Perkins, at the couple's home in suburban Kansas City. He then drove to the Chiefs' stadium and committed suicide in front of coaches and the team's general manager.
Jovan Belcher's mother, Cheryl Shepherd, of West Babylon, N.Y., had been living with the couple for about two weeks and was in the home when her son killed Perkins. She filed petitions seeking custody of the baby and to be named executor of her son's estate.
Franks said he would try to set up a conference call soon between both sides. His clients' lawsuit was dismissed without prejudice, ''which means if something changes or we have other grounds, we can file again,'' Franks said. ''But the percentages are pretty low that's going to happen.''
He said Zoey is currently staying with a relative in Austin, Texas.
Shepherd's attorney, Gretchen Gold, confirmed that the Texas case had been dismissed but declined further comment.
Zoey's estate or guardian will receive more than $1 million under terms of the NFL's collective bargaining agreement, including $108,000 annually over the next four years, $48,000 in the fifth year and $52,000 each year until she turns 18. She can keep receiving that amount until she is 23 if she attends college.
A trust funded by the Hunt family, which owns the Chiefs, along with team coaches, players, employees and contributions from the public, will help care for the child. Also, Belcher's beneficiary will receive $600,000 in life insurance, plus $200,000 for each credited season — Belcher was in his fourth season at the time of his death — and $100,000 in a retirement account.
---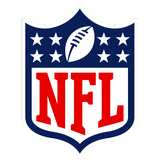 Get more from National Football League
Follow your favorites to get information about games, news and more
---