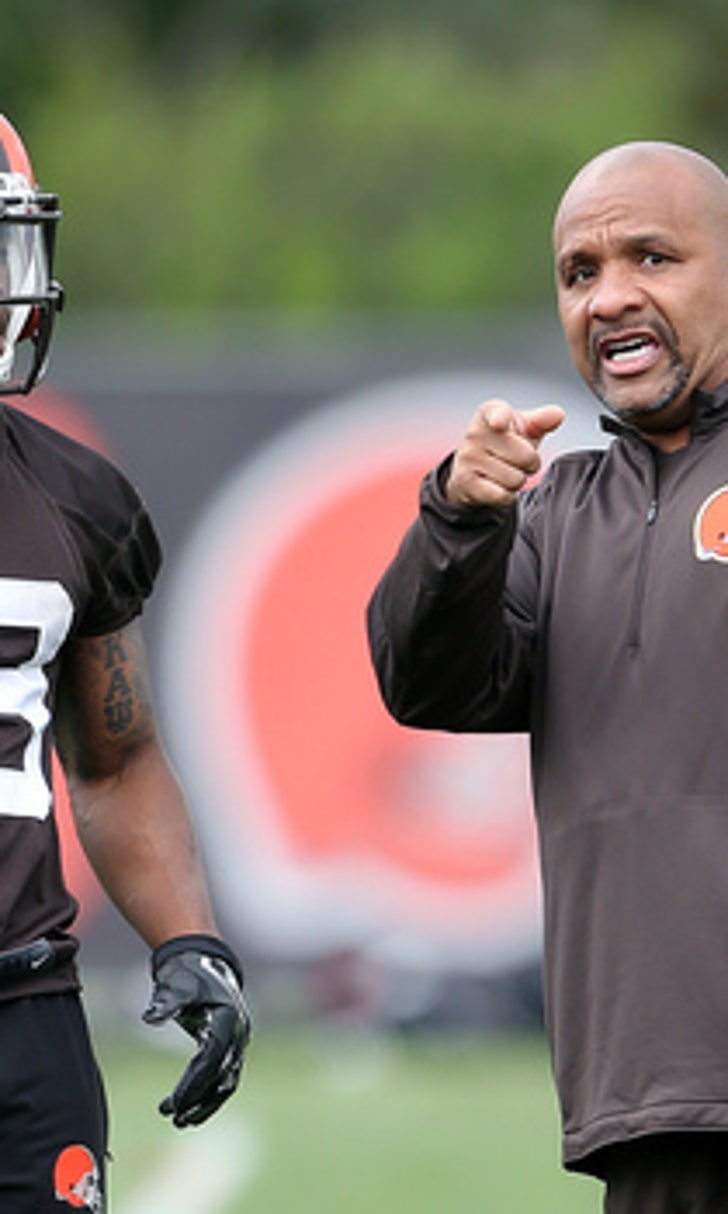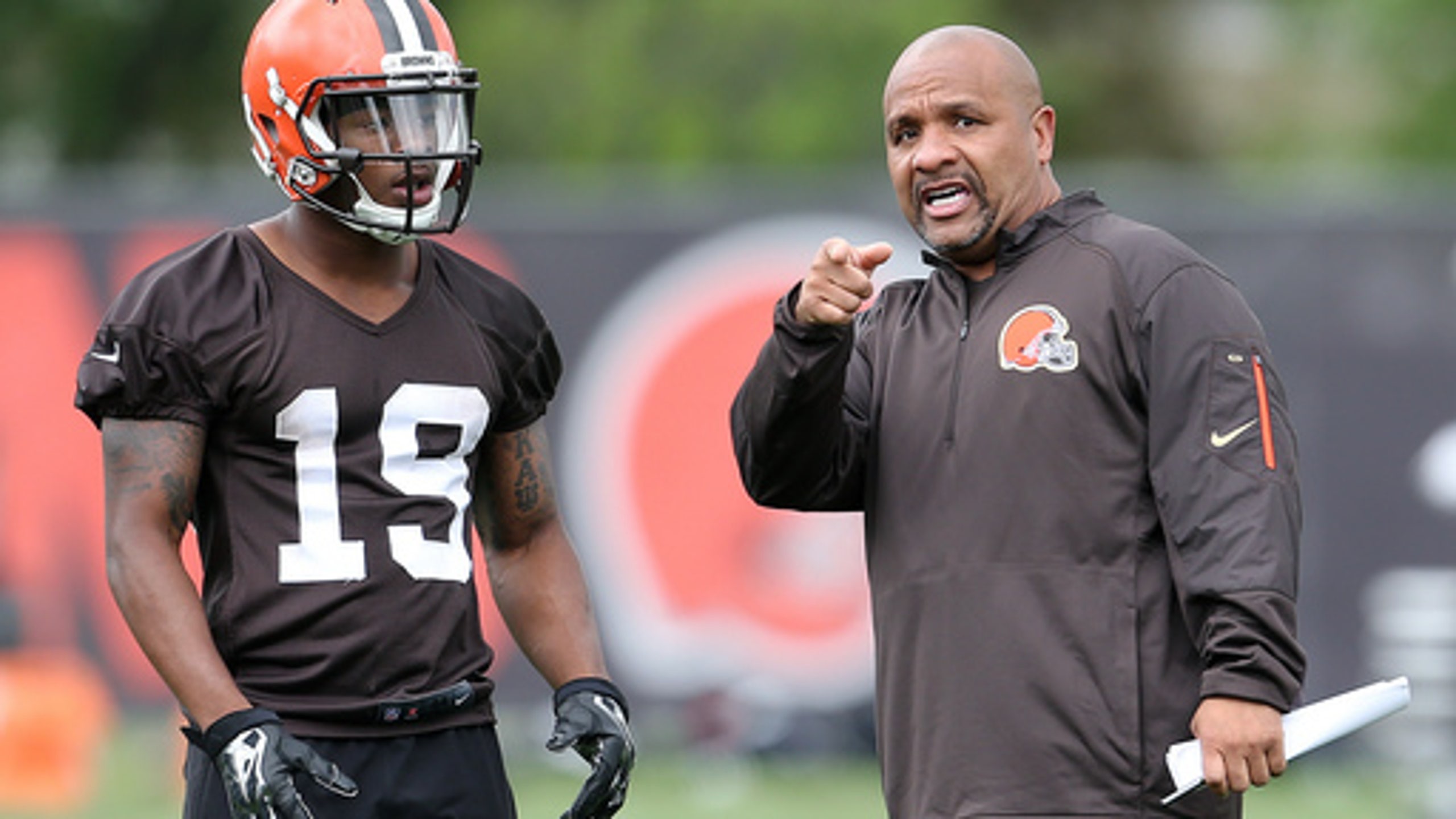 Baby Browns: Cleveland starts year with rookie-laden roster
BY foxsports • September 5, 2016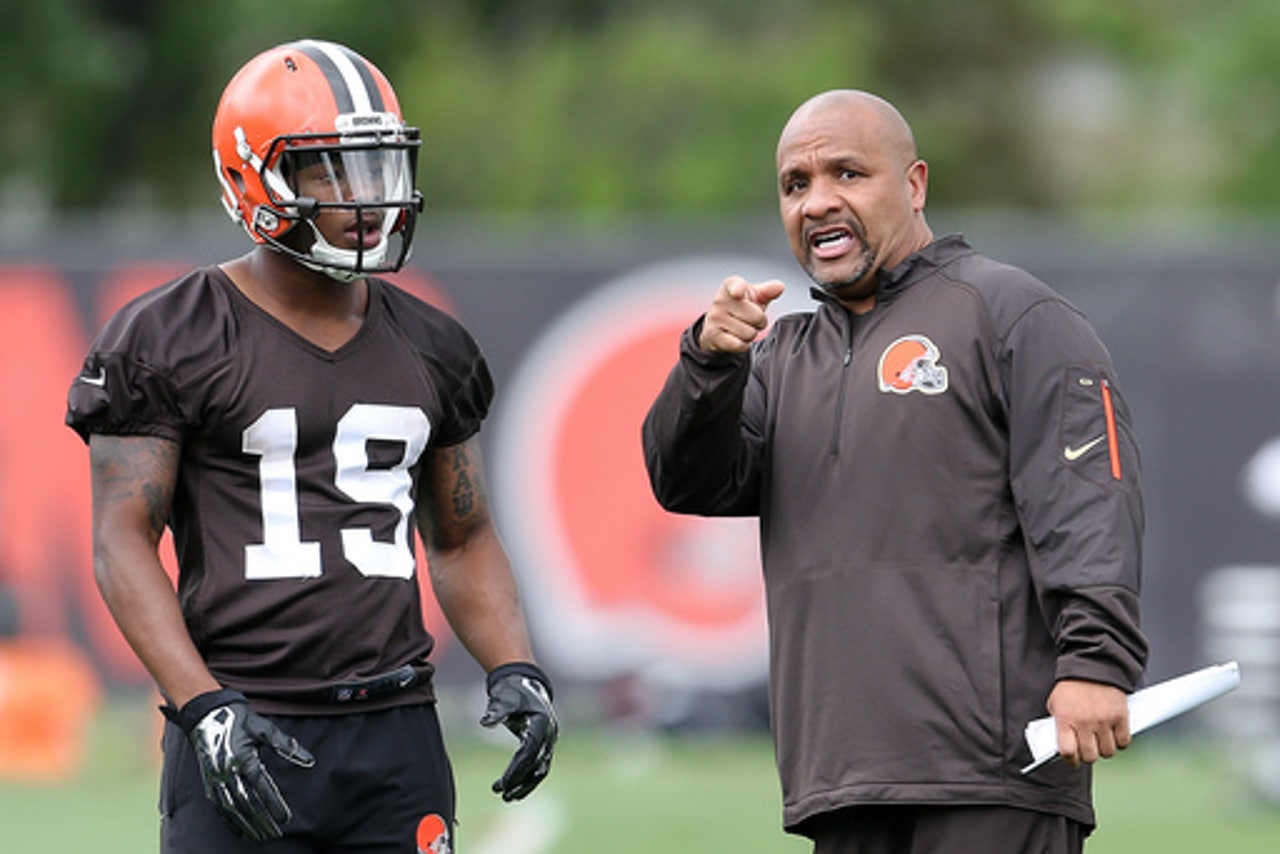 BEREA, Ohio (AP) Following his first practice with the Browns, former Denver Broncos punter Britton Colquitt felt both welcomed and strangely out of place.
''I feel ancient compared to some of these guys,'' the 31-year-old said.
Cleveland's got some kids this season.
With 17 rookies and 28 players who have played one NFL season or less, the Browns will be one of the league's youngest teams. They lack experience, have unproven talent and the new front office's rebuilding plan will test the patience of Cleveland's fed-up fan base as well as coach Hue Jackson, who expects to struggle balancing development and trying to win.
''I don't know how to do that. I just don't,'' he said. ''I have an expectation and I'm not backing down from that and I'm not changing that thought process in our players. That is just what we are going to do and we are going to find a way to do it. I don't know how it's going to happen.
''By hook or by crook, we are going to get this done. We have to. That is all I know. I don't know anything else.''
When he took the Cleveland job in January, Jackson knew what he was getting into. The team's reconfigured decision-making group, led by Paul DePodesta, a former baseball executive known for his ''Moneyball'' approach and hired by Browns owner Jimmy Haslam as the organization's strategy director, was going to clean out the team's roster like never before.
The Browns, who have had 13 double-digit loss seasons since 1999, began by dumping a few high-priced veterans in their 30s. They made a few trades for future assets - getting a first-rounder from Philadelphia - and then selecting 14 players in the draft.
When the team submitted its 53-man roster this weekend, 13 of those draft picks made the team along with four other rookies, two first-year players and nine players headed into their second seasons.
It's a young, impressionable squad, maybe younger and more impressionable than Jackson imagined.
No matter, it's his team.
''I didn't know how young we would be,'' Jackson said Monday as the Browns began building toward Sunday's opener against the Eagles, who in an ironic twist will start quarterback Carson Wentz, a player Cleveland passed on a chance of taking and traded with Philadelphia. ''We have what we have. I'm excited about the guys that we have. We just have to coach them up and get them better.''
This will take time, and Jackson understands that. And although he may privately concede the Browns may lose a lot more than they win this year, Jackson said having an inexperienced team can be beneficial.
''It can be because they are not `NFL-ized','' he said. ''They haven't been in the National Football League. I think some of our guys are just going to go play, and I think that is what we have to do as a football team. We can't get worried about anything.''
For Jordan Payton, one of four rookie wide receivers on Cleveland's roster, it's essential that the team's young players lean on the veterans to guide them.
''You ask questions, you stay right on their hip pocket,'' said the fifth-round pick from UCLA. ''You've got to put your egos aside. You don't know everything, at all. You know nothing, and so you trust your coaches, you trust the vets. You ask a ton of questions and you soak it all in and you go out and work.''
Colquitt has seen what can happen when young players buy in, stay hungry and learn.
He began his career with the Broncos in 2010, when they went 4-12. Five years later, they were Super Bowl champions. Of course, it helped getting Peyton Manning along the way, but Colquitt said there's something to having a team filled with young players who don't know any better.
''These (young) guys are happy to be making a paycheck and doing something they love,'' he said. ''There's more to it than just a game. There's a lot of stress and things like that involved. But with a younger team, they are just happy to be out here, and they don't know that there have been down years.''
NOTES: Jackson quickly rebuffed a question about the Browns' decision not to draft Wentz. ''We went another direction,'' he said. ... Rookie WR Corey Coleman, who had a rough preseason, opened Monday's practice with two dropped passes while the media was in attendance. He said it got better from there and acknowledged he needs to relax more. ''They drafted me in the first round, so they expect a lot out of me and I expect a lot out of myself,'' he said.
---
---