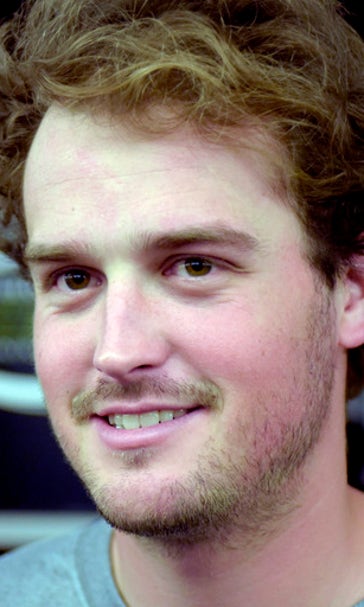 Australians Edwards, Hackett take aim at Jets' punting job
May 7, 2016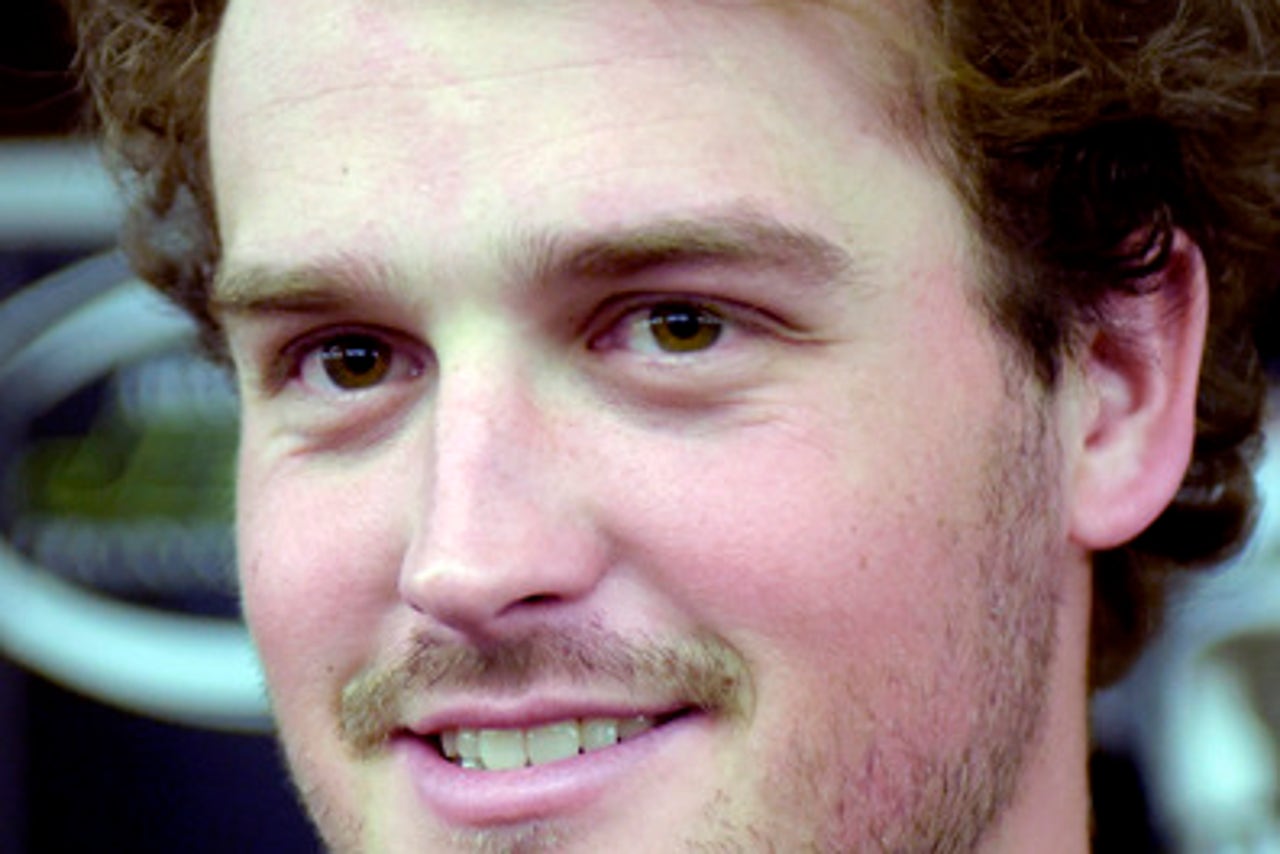 FLORHAM PARK, N.J. (AP) Lachlan Edwards and Tom Hackett are two laid-back guys from Down Under trying to get a leg up in the New York Jets' punting competition.
The Australian-born players are squaring off this offseason for a job in the NFL after successful college careers in the United States.
''It's the Aussie showdown in New York City, I guess,'' Hackett said with a smile during Jets rookie minicamp.
Across town, the Giants have their own Australian punter in Brad Wing, who is from Melbourne, like Hackett. Australian punters are becoming increasingly more common in the NFL. The Jets had Ben Graham a few years ago, and Wing, Darren Bennett, Sav Rocca, Mat McBriar and Chris Bryan have all kicked in the league.
''The Jets got jealous,'' Hackett joked. ''So, I guess they'll end up with one, too. Me or Lach will win the job and hopefully have a good year.''
Edwards was a seventh-round pick of the Jets last weekend after playing three years at Sam Houston State, where he never had a kick blocked while establishing himself as one of college football's most powerful punters. Before New York drafted him, it had no punters on its roster after letting incumbent Ryan Quigley sign with Philadelphia as a free agent after three mostly inconsistent seasons.
''I just want to be the new guy,'' said Edwards, who's from Hastings, Australia. ''I know the Jets have struggled recently with their punting, so I'd like to be that new guy coming in to fix that problem.''
The 6-foot-4, 209-pound Edwards signed a four-year contract worth about $2.4 million, but he's no lock to make the roster. Especially with Hackett around.
The former University of Utah star was a two-time Ray Guy Award winner as college football's best punter and signed with the Jets as an undrafted free agent. He provides a contrast to Edwards in both size - he's listed at 5-10, 198 pounds - and style, with a directional approach.
''I put the ball out on the sideline and it's not going to go 60 yards, but when the ball's on the ground, it's the same as the ball being in the air,'' Hackett said. ''If you've got Devin Hester back there, I'm not going to let him touch the ball. I just won't let that happen. It didn't happen in college. Same thing in the NFL.''
The two never met before they worked out for NFL teams at the combine in Indianapolis in February, but had heard of each other. They'll be roommates for the next few months - all while trying to win the same job.
''I said, `Lach, we better become good friends because the next seven weeks could be hell if we don't,''' Hackett said with a grin. ''We'll get along well.''
Edwards agreed, adding that he'll try to focus more on what he's doing than on Hackett.
''We're teammates right now and we'll probably be teammates until one of the last games of the preseason,'' Edwards said. ''It's not like we're going to be out there trying to kill each other.''
Edwards, 24, and Hackett, 23, share similar backgrounds, with both having played Australian Rules Football while growing up, and gradually gaining interest in the American game.
Edwards recalled being bored one day in December 2012, when he was hanging out with a buddy a few hours before having to go to their jobs as bartenders. So, they headed to a park and started kicking around a football.
''It was one of those toy ones you get from Walmart,'' Edwards recalled. ''I ended up kicking the bladder out of it the next week and had to get some leather ones. Six months later, I was in Texas playing for Sam Houston State.''
Well, in between all that, one of Edwards' professors, Dr. Scott Talpey - an American from Connecticut - at Ballarat University (now Federation University) saw him booming kicks all around the park and got Edwards in touch with OzPunt, an Australian punting, kicking and holding academy. OzPunt helped him put together some highlight videos, and that led him to Sam Houston State and, now, the Jets.
''I didn't grow up thinking I would play in the NFL,'' Edwards said.
Hackett's journey began when he was watching a TV feature on an Australian Rules Football star who was trying to make it to the NFL. An inspired Hackett went to a park and started kicking a ball around.
''I just shanked it everywhere,'' he said.
But Nathan Chapman, a coach from ProKick Australia, an academy similar to OzPunt, saw Hackett and thought he had some potential.
''I thought he was drunk or something because I didn't know what I was doing,'' Hackett said, laughing. ''But it was tricky, though, and it took me a good six months to get the hang of it all and put some film together.''
Hackett persuaded his father David to pay $4,000 for a year of punting lessons, and then got an opportunity to walk on at Utah.
''I made a deal with him that I'd pay for half of the four grand that it cost him, but I haven't paid him yet,'' Hackett said. ''I don't know if I'll be able to afford it with my $5,000 signing bonus, either, but, I guess, yeah, eventually maybe I'll be able to pay him back. But he laughed at me when I told him I was coming up and giving it a crack.
''Look who's laughing now, I guess.''
---
AP NFL website: www.pro32.ap.org and AP NFL Twitter feed: http://twitter.com/AP-NFL
---
---