National Football League
National Football League
Ausberry makes transition to NFL, tight end
Published
Aug. 19, 2011 3:00 a.m. ET

Making the transition from college to the NFL is tough enough under normal conditions.
Doing it while switching positions and without the benefit of an offseason program is an even more monumental task.
Despite the daunting odds, David Ausberry is making a seamless transition from little-used college wide receiver at Southern California to NFL tight end with the Oakland Raiders.
"It's a different world down there," Ausberry said. "I am down there with the big guys now, but I am learning every day and progressing, so I am thankful for that."
Ausberry made an immediate impression on the practice field, using his receiver's speed and skills to get deep down the middle of the field and the 6-foot-4, 247-pound body of a tight end to create space for himself.
He has quickly become a favorite target in practice for Jason Campbell and the Raiders' other quarterbacks.
"Ausberry's a guy that's real fast," Campbell said. "He has a lot of skill at that position. The thing with him is just a matter of game time and a matter of playing. I think he can really be something special."
Ausberry showed signs of that in his preseason debut, catching an 18-yard touchdown pass from Trent Edwards for Oakland's only touchdown in a 24-18 loss to Arizona. Ausberry had to reach up to make the difficult catch and still managed to get both feet inbounds before reaching the sideline to cap a memorable debut.
"It's one of those things I work on every day," he said. "You've got to make the catch first, secure it, drag your toes and make it count. It was something I was concentrating on, just waiting for my number to be called. I got it and made the opportunity count."
Ausberry didn't get many opportunities at USC, where he had 64 catches for 700 yards and seven touchdowns in four seasons.
He played mostly wide receiver in college, while getting some time at H-back. He said a move to tight end was talked about at times but never happened until scouts told him at his pro day that he would need to make the switch to make it in the NFL.
"Some of these men come into college with aspirations of being the next Keyshawn Johnson, or the next Mike Williams," coach Hue Jackson said. "You go there because you have big bodies, and then you get there, and have all these other little fast guys, and you have your opportunity kind of pass you by. But I'm glad we have him. He is a tremendous find for us. He's doing some great things. He is a matchup nightmare for most people. He can catch, he can run, he learns well, so we're excited that he's a part of our organization."
Jackson said it often takes more than a year for a wide receiver to feel comfortable to "stick your face" in there as a blocker at tight end. But Ausberry has made the transition much quicker.
Ausberry has put on almost 15 pounds since last season to deal with the blocking responsibilities that come in the trenches as a tight end. Now it's just a matter of honing his technique as a blocker.
"I have never been in a 3-point stance, so just having to recognize the defensive front and look at linebackers (is new)," he said. "I have never done it before, and that's something I am trying to work on every day, trying to recognize the defense and use certain techniques to block. Things you would never know or learn as a wide receiver. That part of the game is starting to slow down for me a little bit."
Despite the lack of college production, the Raiders used their final pick of the draft on Ausberry, taking him in the seventh round in April. He was the second tight end they selected, having drafted blocking tight end Richard Gordon in the sixth round.
But Ausberry looks like he will make the team and could even be a key contributor. Pro Bowl tight end Zach Miller left for Seattle in free agency earlier this month and the Raiders brought in Kevin Boss from the New York Giants to take his place as a starter.
Returning backup Brandon Myers has played more as a blocker and special teams player his first two seasons, meaning Ausberry could get his chance when the Raiders want a second pass-catching tight end on the field.
With last year's leading wide receiver Louis Murphy out for at least the opener with an injury and Jacoby Ford and Chaz Schilens also sidelined, the Raiders might be looking for their tight ends even more.
"The sky's the limit for him," Jackson said. "He keeps working like he is, he will reach that opportunity to play at that position in this league."
Notes: C Samson Satele missed practice after leaving early with an injury Wednesday but is expected to play Saturday against San Francisco. ... CB Chris Johnson said he hopes to be back in two weeks after having surgery for an undisclosed injury.
---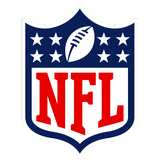 Get more from National Football League
Follow your favorites to get information about games, news and more
---