National Football League
National Football League
At age 31, Tomlinson remains a threat
Published
Jan. 13, 2011 12:00 a.m. ET

Even though Jets running back LaDainian Tomlinson finished the regular season with the second-lowest rushing total of his career, it's obvious that he has gotten his game back on track.
Of course, Tomlinson split carries this season with Shonn Greene, so that contributed to the deflated numbers — at least by Tomlinson's standards — but his first year in New York was a major success. The future Hall of Famer ranked 19th in the NFL with 914 rushing yards, and he also had 52 receptions for 368 yards and six total touchdowns.
When Tomlinson signed with the Jets, the initial thought suggested he was merely supposed to spell Greene, but Tomlinson exceeded expectations while Greene struggled out of the gate. Through the first month of the season, Tomlinson garnered a majority of the league MVP talk.
Because of the way Tomlinson's career in San Diego came crashing down, it was widely believed that his playing days were basically over. Naturally, the 31-year-old is on the backside of his football life, but the Patriots scoffed at the notion that Tomlinson has fallen off.
"I don't think he ever had to revive [his career]," linebacker Rob Ninkovich said. "He's always had it. I think he had little injury issues, so after overcoming some injuries, getting back to full health, he's back to what he was. I think he's a great running back, and you've got to respect him."
It's actually kind of funny. Because Tomlinson was so great — in his prime, it was popular to dub him as the greatest running back in football history — critics were quick to anoint him as an over-the-hill back after any false steps in 2008 and 2009.
There might not be anyone in the Patriots' locker room who has become as familiar with Tomlinson as safety Jarrad Page, who played with the Chiefs from 2006 to 2009 and has always been in the same division as the running back. Page saw Tomlinson's best season, his MVP campaign in 2006, when he amassed 1,815 rushing yards and 31 total touchdowns, and also saw Tomlinson start the second chapter of his career this season with the Jets.
Page hasn't seen anything different.
"I don't think he's changed," Page said. "He's always been a good running back. He wasn't as healthy the last couple years, but to me, he looks like LaDainian Tomlinson. When I came into the league, the first few years I played against him, this is what he was doing out there in San Diego. It's nothing that surprises me. Of course, I don't know what was going on with him health-wise, but I would hear all the time that he had little injuries and wasn't completely healthy. He just looks like a healthy LaDainian Tomlinson. The cuts he's making and all that, that's what you expect out of him."
---
---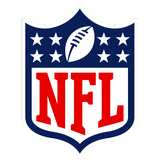 Get more from National Football League
Follow your favorites to get information about games, news and more
---