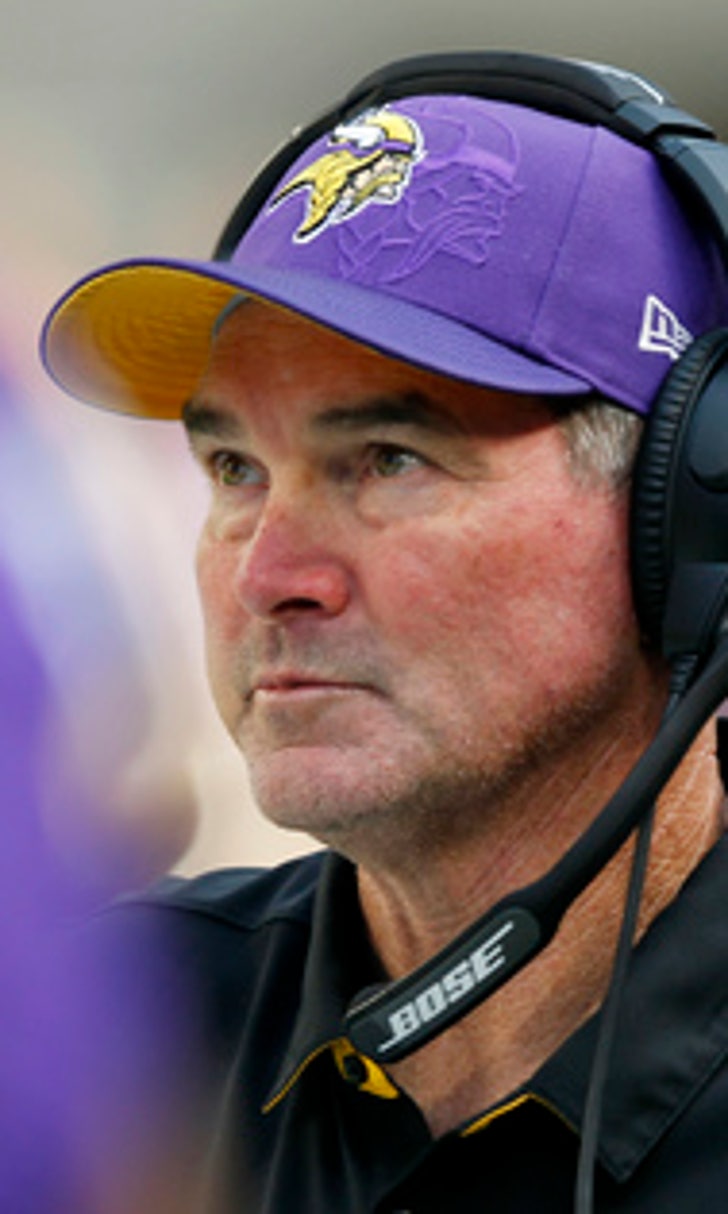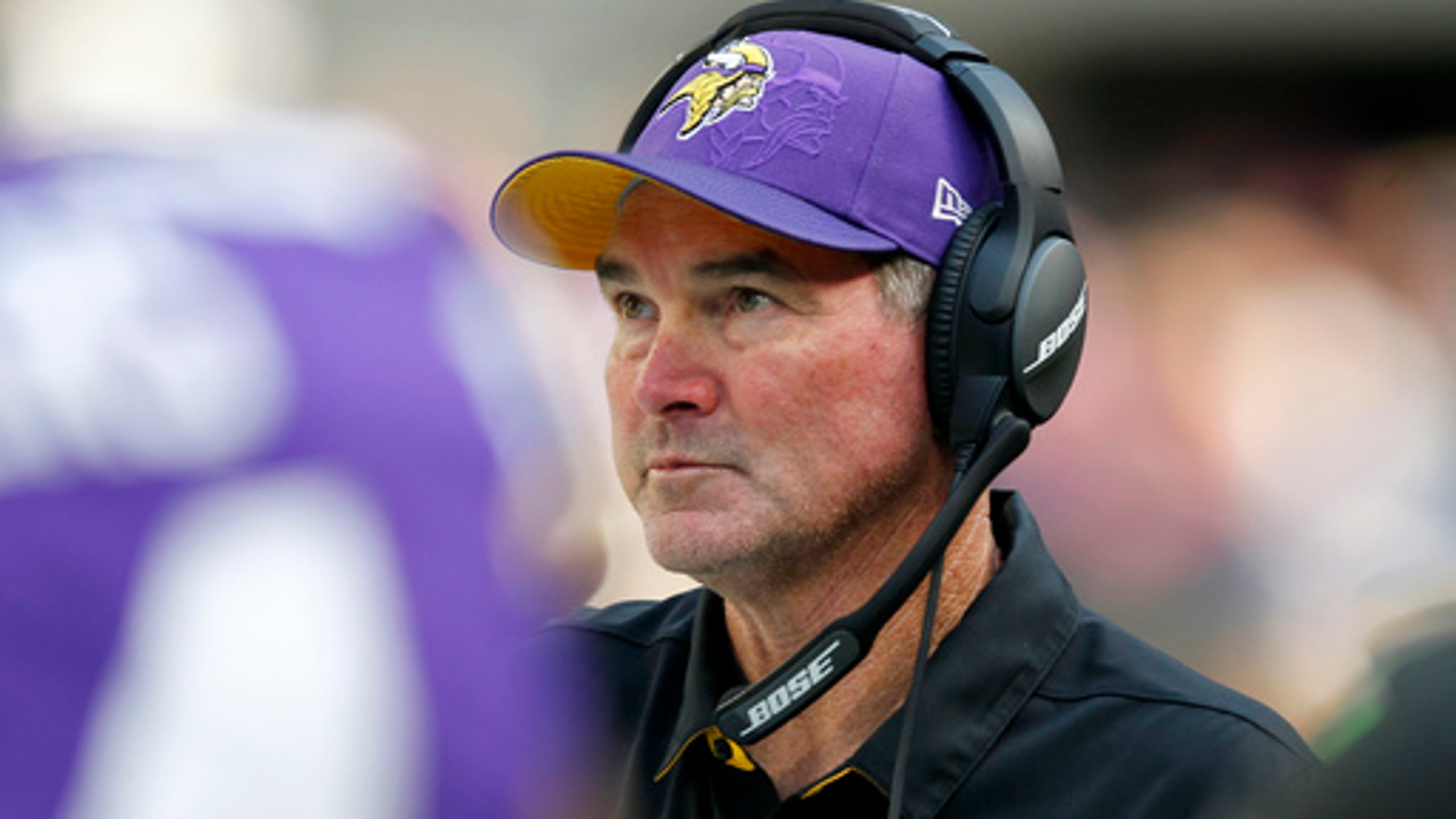 AP Power Rankings: Vikings grab No. 1 spot
BY foxsports • October 11, 2016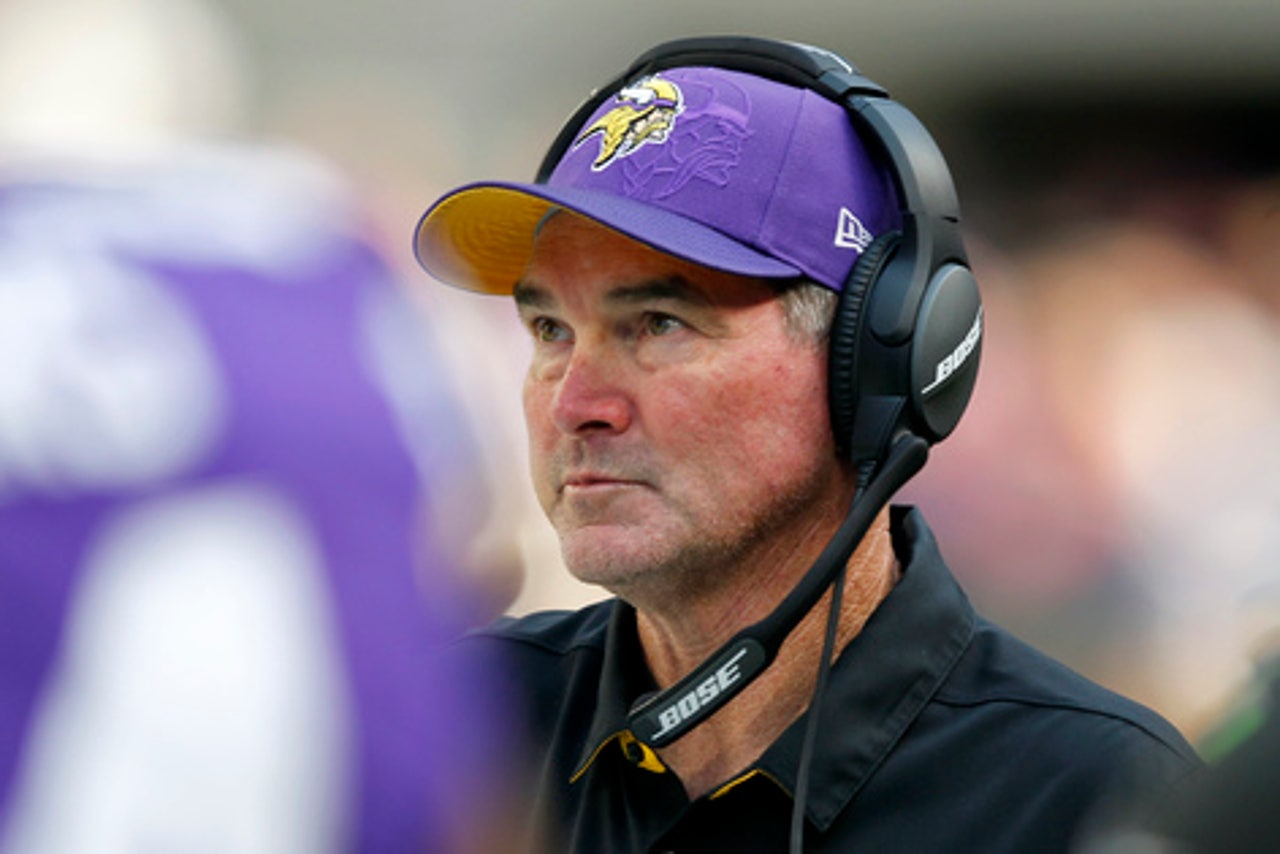 NEW YORK (AP) Mike Zimmer's Minnesota Vikings are the last unbeaten team left in the NFL.
Despite dealing with several significant injuries, the Vikings are 5-0 entering their bye week.
That perfect mark helped them move up one spot to the top of the latest AP Pro32 poll , which was released Tuesday.
The Vikings received seven first-place votes for 379 points from balloting by media members who regularly cover the NFL.
''Mike Zimmer is hands down the NFL's coach of the year so far,'' Newsday's Bob Glauber said. ''He's winning despite having lost his starting quarterback and All-Pro running back, and his defense is the best there is right now.''
The New England Patriots, now with Tom Brady at quarterback, moved up a spot to No. 2. The Patriots received four first-place votes for 370 points.
''Brady looked phenomenal,'' Fox Sports' John Czarnecki said of the Patriots' superstar, who had 406 yards and three touchdowns in a 33-13 win over Cleveland.
The Pittsburgh Steelers jumped three spots to No. 3.
The Seattle Seahawks, who are coming off their bye week, moved to No. 4 and received the other first-place vote.
The Denver Broncos dropped four spots to No. 5 after falling to the Atlanta Falcons, who moved up to No. 7.
''The only question they haven't answered is: How in the world did you lose to the Bucs?'' the Fort Worth Star-Telegram's Charean Williams asked of the first-place Falcons.
On Sunday, Atlanta plays at Seattle, where Falcons coach Dan Quinn won a Super Bowl as defensive coordinator of the Seahawks.
Broncos coach Gary Kubiak will take a week off after experiencing a ''complex migraine condition'' Sunday night. Joe DeCamillis will be the interim coach for Thursday's game at San Diego.
The Green Bay Packers edged up to No. 6 after defeating the New York Giants 23-16.
''Not a perfect night for Aaron Rodgers, with two interceptions, but good enough against the Giants to make this the usual two-team NFC North race with the Vikings,'' Glauber said.
The Philadelphia Eagles dropped four spots to No. 8 after suffering their first loss of the season.
The Dallas Cowboys, who moved to 4-1 after routing the Cincinnati Bengals, jumped three spots to No. 9.
''Why are the Cowboys converting 50 percent of their third downs behind a rookie quarterback?'' asked Ira Kaufman of the Pro Football Hall of Fame. ''Credit a dominating offensive line that keeps Dak Prescott in favorable down-and-distance situations.''
The Oakland Raiders, tied with Denver for first place in the AFC West, round out the top 10.
---
Online: AP NFL website: www.pro32.ap.org and http://twitter.com/AP-NFL
---
---